Israeli police open investigation into minister Ayoob Kara: report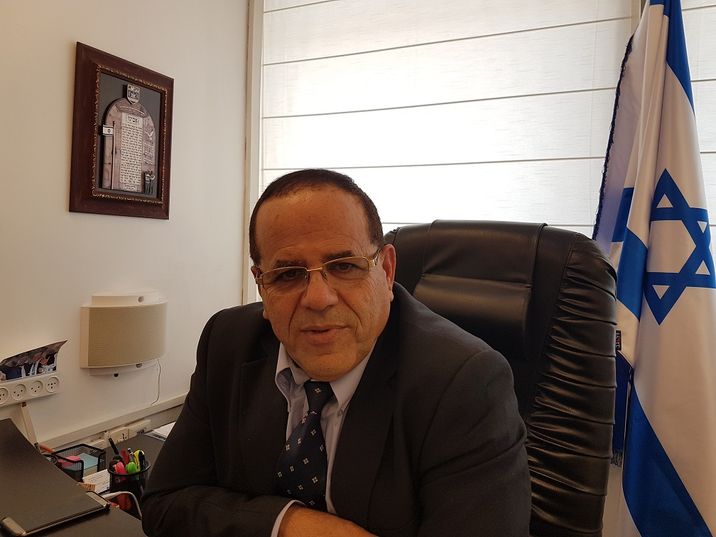 Israeli lawmaker Ayoob Kara
Hiba Zoabi
An investigation against Israel's minister of communications for misuse of funds was opened by the Israeli police, according to an investigative report aired Monday on the popular Army Radio.
The Lahav 433 unit, which has been dubbed the Israeli FBI, has received sensitive materials related to the activities of the politician, and was examining them, the report said.
The minister was accused last year of using public funds to send 15,000 new year's greetings to fellow party members through Israel Post, which is under his jurisdiction.
The minister disputed the allegations, saying that he is "like an open book."
"I've never taken a dime in politics. Give me the budget of the whole state of Israel, I won't take anything," Kara said on Tuesday in an interview on 103FM radio.
Earlier, he tweeted that he was "confident in my righteous and honest path."
אין לי בעיה עם שום בדיקה כלשהי, כל מעשי הם כחוק ואני שלם עם דרכי הצודקת והישרה.
אני מזמין כל גוף לבוא ולבדוק ולראות שאין כלום, כי לא היה ולא יהיה כלום, פשוט כלום ושום דבר.
חבל שממשיכים להתעסק בזוטות במקום ההשגים הרבים שלי כשר התקשורת בממשלת ישראל.

— איוב קרא (@ayoobkara) January 15, 2019
The politician is from prime minister Benjamin Netanyahu's Likud party.
One of a handful of parliamentarians from the Druze minority, he is known as a staunch conservative who has voiced strong support for controversial Zionist policies, including the nation-state law.
Ayoob Kara also made headlines last month, after collapsing during a session of the Israeli parliament. In a twist of fate, he was attended to by fellow parliamentarian Ahmed Tibi, an Arab politician very much on the other side of the political spectrum.
Kara has been in post since November 2017, after he took over from the prime minister, who was holding the post as one of multiple portfolios.
Netanyahu had been under pressure to relinquish the portfolio due to an investigation into allegations that he negotiated a 'quid pro quo' arrangement with the publisher of the Yedioth Ahronoth newspaper.
The arrangement would have limited circulation of the newspaper's main rival, Yisrael Hayom, in exchange for more favorable coverage for the prime minister.