Languishing in polls, Israel's Labor Party places hope in young, female leaders
If Gabbay chooses to appoint a woman to Labor's second spot, the party's top-10 will be 50% female
After members of Israel's Labor party cast ballots on Monday to elect its slate for the country's national elections in April, a diverse assortment of faces from Israel's center-left camp are set to earn seats under embattled party chairman Avi Gabbay.
Labor party pre-election slate (following initial results):
Avi Gabbay
Gabbay's nominee
Itzik Shmuli
Stav Shaffir
Shelly Yacimovich
Amir Peretz
Merav Michaeli
Omer Bar-Lev
Revital Swid
Gabbay's nominee
Four women landed in the party's top 10: Stav Shaffir in the 4th slot, followed by Shelly Yacimovich in 5th, Merav Michaeli in 7th, and Revital Swild in 9th.
According to party rules, chairman Gabbay has the right to personally appoint candidates for the second and tenth spots on the prospective list.
If Gabbay chooses to appoint a woman to Labor's second spot, the party's top-10 will be 50% female.
Coming in third, the voter's first pick under Gabbay was Itzik Shmuli, who - in partnership with Shaffir - vaulted himself into Israel's political scene in 2011 as the one of the leaders of mass social protests. Shmuli and Shaffir entered the Knesset (parliament) in 2013 and have wide support from young, progressive Israelis seeking social and economic change. The pair earned top spots after campaigning on the fresh, dynamic contributions they offer to Israel's timeworn Labor party.
Former Labor chairman Amir Peretz ranked sixth of the party's list, while retired IDF Colonel and long-time party official Omer Bar-Lev placed eighth.
But with the party languishing in the polls -- projected to earn as few as five seats in the next parliament, if it manages to meet the electoral threshold at all -- candidates were vying for a long-shot entry into parliament.
Some 34,000 votes were cast by Labor voters at polling stations across Israel between 10:00 a.m. and 9:00 p.m. local time, with a turnout of about 56 percent.
Voters cast ballots for candidates they preferred out of a selection of over 40. The list was then narrowed down and candidates were ranked by the total number of votes they earned and placed accordingly on the party's slate.
The final vote results are also be subject to pre-determined alterations, including reserving certain slots for minority groups.
Monday's primary vote was expected to serve as the litmus test for Labor's viability at the national ballot. A rightward shift among Israeli voters, the dissolution of the Zionist Union, and internal disillusion with Labor's current leader Avi Gabbay has seen support for the once mighty party dwindle.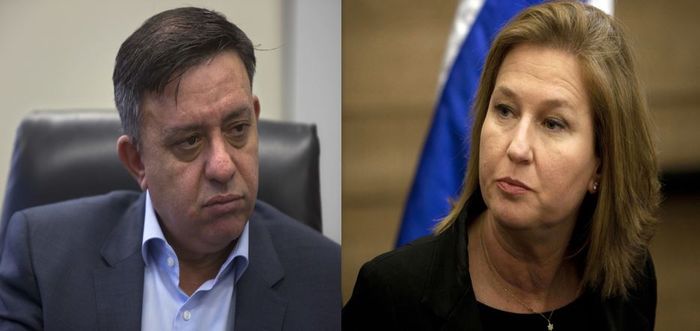 On Sunday, Gabbay urged party members to get out and vote. "We are a democracy and the power is in your hands," he said. "Go and vote and together we will choose a winning slate."
A joint i24NEWS-Israel Hayom poll published a day before the Labor primary showed the faction failing to reach the minimum required votes to break into parliament in the April 9 national election.
Other polls show the party earning as few as five seats in the next government, a far cry from the 24 seats it commanded as part of the Zionist Union from which Gabbay dramatically withdrew last month.
Labor, now setting out alone, is favored by only 14% of past Zionist Union supporters, according to the i24NEWS-Israel Hayom poll, while Hatnuah has retained the support of only 3% of former Zionist Union voters.
The Labor party says that after the primaries, their focus will be on winning back voters who have moved to support new centrist parties now dominating the political playing field, including former IDF chief Benny Gantz's popular Israel Resilience party.
You need to be logged in in order to post comments. Sign up or log in
February 13, 2019 2:25 PM
I hope they aren't ding bats like Cortez, Tlabid and Omar. The US freshmen in congress are a shameful anti- Jew , racists full of hate