African-American imams visit Israel to promote faith-based peace in Middle East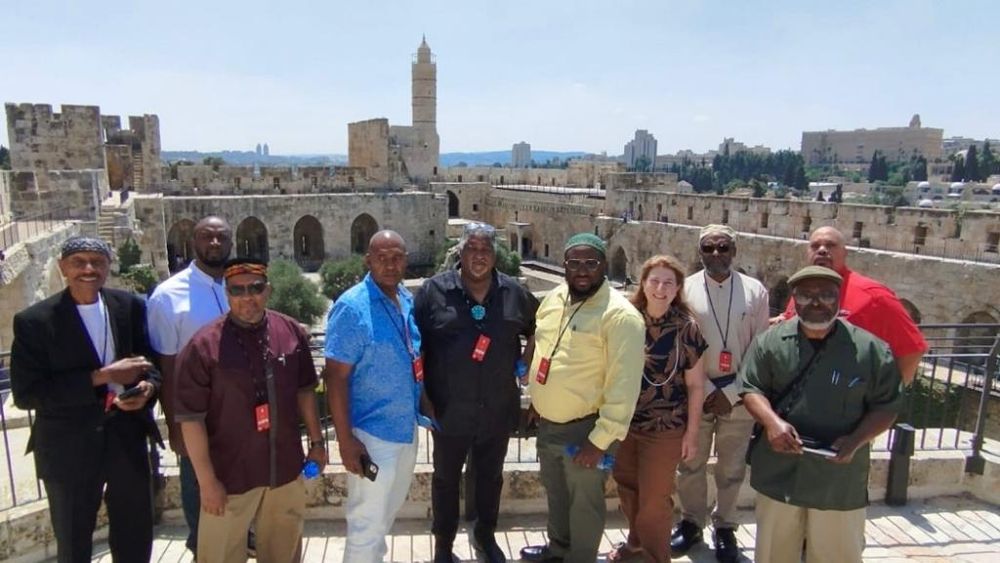 The Muslim leaders came from various cities in the U.S. to gain a new understanding of Israel
The Western Wall is always must-see on the list of tourist destinations in Israel. It's no different for nine African-American imams visiting the Holy Land on a mission to promote faith-based peace in the Middle East.
The Muslim leaders came from various cities across the U.S. to gain a new understanding of Israel — insights they will take back to their communities half a world away. As the delegation toured the Old City of Jerusalem and walked through the Jewish quarter, they were shocked to see so much shared history.
"We have more in common than we have in differences," said Imam Marquq Abdul-Jammi, President of Global Religious Affairs for the Desoto Islamic Center in Desoto, Texas.
After walking through the ancient city, the group arrived at the Western Wall and took time to pray. Imams wearing kufis, with their hands turned skywards, praying side-by-side with Jewish men in skullcaps, all in reverence of the holy stone wall.
"Just to be able to touch it from 2,000 years ago, we can think back, and we have something that's from the past in our presence," said Imam Dr. Talib Shareef from the Nation's Mosque in Washington, D.C.
Referencing the Old City's ramparts, he said, "I have a responsibility to look at the excellence that was in the past and then look at myself in relation to excellence, and then bring out the best in myself."
He added it was an impactful experience seeing the history that has shaped the present situation in the Middle East.
"This is a reminder for us how close we really are. We overlay each other. We're a part of each other," said Dr. Shareef, referencing how all the Abrahamic faiths have rooted history in Israel.
The trip was hosted by the non-profit organization Sharaka, which translates to "partnership" in Arabic. Sharaka was founded in 2020 following the historic signing of the Abraham Accords. Their mission is to shape a new Middle East based on dialogue, understanding, cooperation, and friendship.
Throughout the weeklong trip, the delegation traveled throughout Israel, touring sites including the Muslim Quarter and Al Aqsa mosque in Jerusalem, the Peres Center for Peace and Innovation, a Bedouin village in northern Israel, as well as the Yad Vashem Holocaust Remembrance Center. They heard more than a dozen lectures from leading experts and activists on the geo-political realities in the Middle East, such as the deputy mayor of Jerusalem Fleur Hassan-Nahoum, Israeli-Arab filmmaker and journalist, Khaled Abu Toameh, and Rabbi Sarel Rosenblat, co-founder of the Ohr Torah Interfaith Center.
Sharaka is a unique organization, as it is made up of Jews, Muslims, Christians, and Druze from around the Middle East, all working together in 'partnership' to educate and build off of the Abraham Accords.
"One of the things that was mentioned a couple of times is that Jerusalem is a model because we see the mixture of different religions, different ethnic groups, but all sharing a common history," said Imam Rashad Abdul Rahmaan from the Atlanta Masjid of Al-Islam in Atlanta, Georgia. "I think it's important as leaders, as teachers, first you have to know what you're talking about."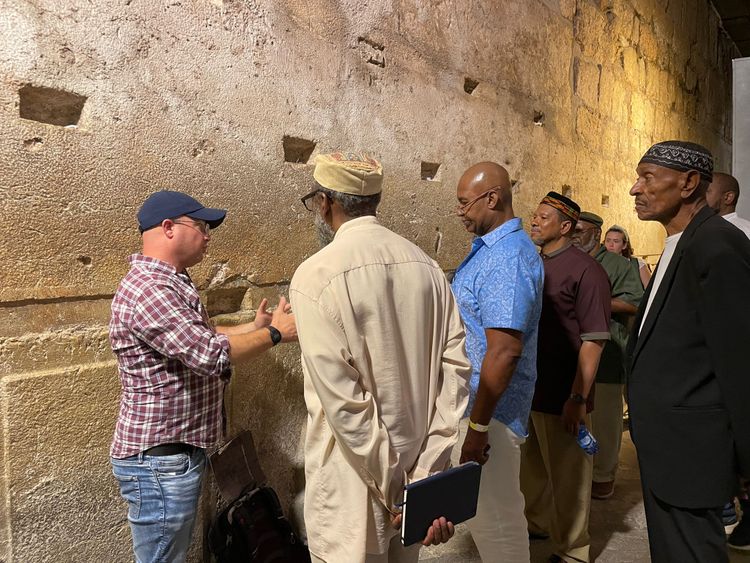 He plans to teach his congregation lessons of coexistence he witnessed first-hand during his tour of Jerusalem. "I had no idea all of these layers were added one on top of the other, which lets us know it's not only a sacred site for one group, it's a sacred site for several groups, and we have all been contributing to it. And not just as Muslims, Jews, and Christians, but also as human beings, this is our shared inheritance," said Rahmaan.
That's exactly why the delegation of American imams traveled halfway around the world, to learn about their own history and how the Abrahamic faiths are intertwined. Now, they will bring their new perspectives back to the United States, and help promote a future geared toward peace.
This article received 0 comments