Jennifer Lopez to go on stage in Israel for first time this summer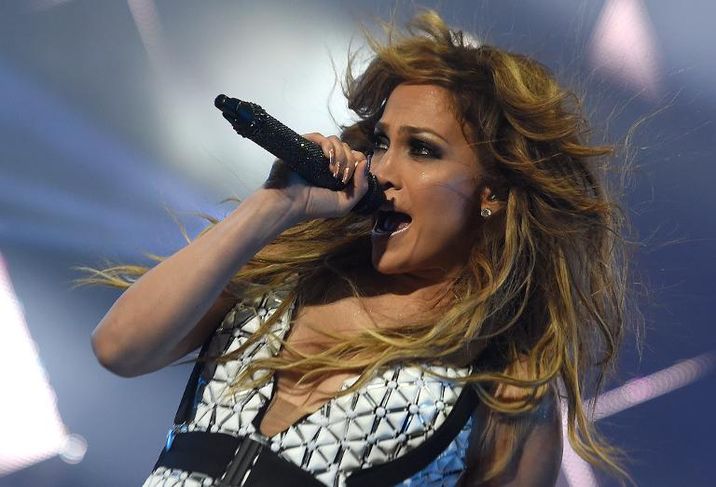 La chanteuse américaine Jennifer Lopez, au festival Mawazine à Rabat, le 29 mai 2015
Fadel Senna (AFP)
Concert will reportedly take place in Tel Aviv's Park Hayarkon
Pop Star Jennifer Lopez will be performing Israel for the first time this summer, the Israeli news site Ynet News reported Monday.
According to the report, the concert which does not yet have a date, will take place in Tel Aviv's Park Hayarkon.
Lopez will join a star-studded summer line-up including Sia, Deep Purple, and Elton John.
Lopez, also know as J.Lo has released eight albums during her 24-year career.  In addition to her discography the 46-year-old performer is a notable actress, author, fashion designer, dancer and producer and has acted as a judged on the hit television series American Idol.
Performing artists are often challenged for their decision to perform in Israel.
Former Pink Floyd member Roger Waters often urges his colleagues not to "perform or exhibit in Israel or accept any award or funding from any institution linked to the government of Israel, until such time as Israel complies with international law and universal principles of human rights," adding that Israel has been found guilty of serious breaches of international law, including apartheid and ethnic cleansing.
Similar attempts by boycotters have won past successes, for example, in 2010 Elvis Costello canceled his scheduled show, citing "intimidation" and "humiliation" of Palestinians, as did the trip-hop group Massive Attack who event when further and came out as boycott supporters.
You need to be logged in in order to post comments. Sign up or log in
So, Lopez loves money more than Human Rights!
February 3, 2016 12:20 AM
Clearly you've never been to Tel Aviv Michael Farmer. I'm guessing you wouldn't have a problem with her playing in Saudi Arabia or Iran...