Rivlin greets newly appointed Sharia judges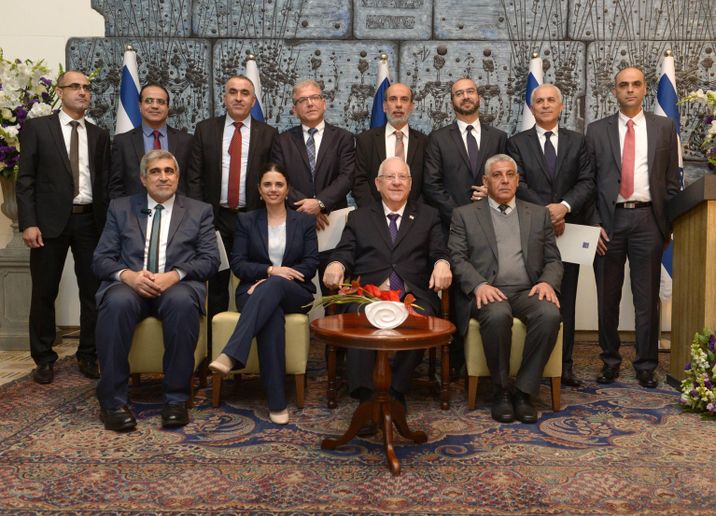 Israel's President Reuven Rivlin and Justice Minister Ayelet Shaked with Sharia judges
President's spokesperson
President says the institution's viability in Israel serves as a testament to country's strength in diversity
Israeli President Reuven Rivlin on Tuesday greeted at his Jerusalem residence seven newly appointed judges to the country's Sharia courts, saying the institution's viability served as a testament to Israel's strength in diversity.
Sharia courts - tribunals based on a legal system derived from the teachings of Islamic scholars - are recognized in Israeli law; their jurisdiction is limited to personal status issues within the Muslim community, including marriage, divorce, custody of children and inheritance.
"Your appointment today serves directly and tangibly the entire Muslim community of Israel," the official told the gathering.
The event saw the appointment of two judges to the Sharia Court of Appeal, and five who will serve in regional Sharia courts.
"The existence of the state supported Sharia courts in Israel, reflects the recognition of the unparalleled importance of the vitality of communities, cultures and traditions to the fabric of the life in the modern state," Rivlin further added.
Both Rivlin and Israel's Justice Minister Ayelet Shaked expressed hope that they "will get to see both female and male Qadis [judges] at such an event" in the future.