Why do so many gay tourists flock to Tel Aviv for Pride?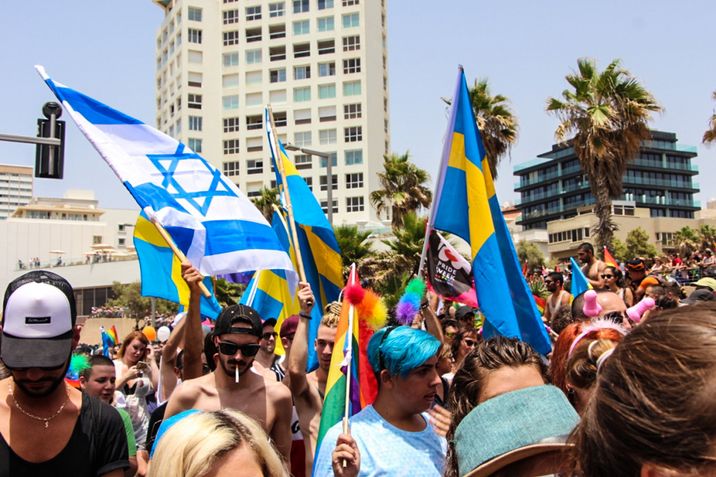 Tel Aviv Pride Parade on June 3, 2016
Jessi Satin/ i24news
Record numbers of international visitors arrived in Israel to march in the huge annual parade
Despite Israel's growing isolation in the international community, intensive boycott campaigns and the risk of terrorism, Tel Aviv continues to be a global LGBT (Lesbian, Gay, Bisexual, Transgender) tourist hotspot. Israel's most liberal city is one of the hottest destinations in the world for gay tourists and this year more of them than ever travelled to the White City to paint it the colors of the rainbow at the annual Gay Pride parade.
Israel's Tourism Ministry takes LGBT tourism so seriously that this year it invited a huge delegation of foreign journalists in order to expose them to gay life in the Jewish state. Organized in conjunction with the Ministry of Foreign Affairs and the Tel Aviv Municipality, the visit saw over 30 travel writers and journalists from around the world take part in activities such as a guided tour of Tel Aviv detailing Israel's LGBT history, a cocktail reception with mayor Ron Huldai, a trip to the Dead Sea and Jerusalem as well as nightly bar crawls of Tel Aviv's legendary nightlife.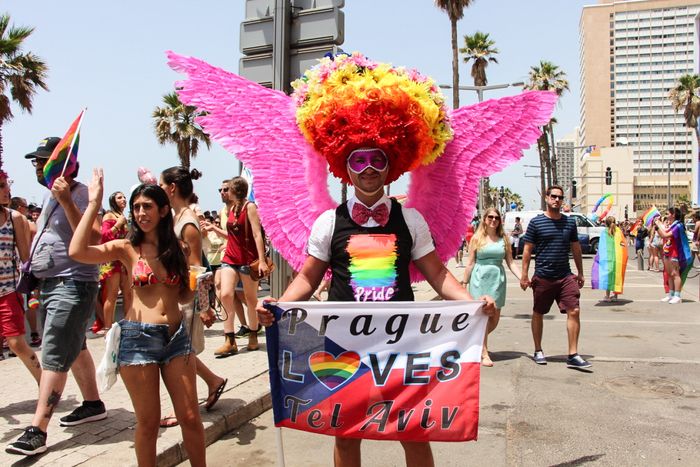 To add a touch of glam to the event, the Tourism Ministry invited two international celebrities as Pride Ambassadors: Orange is the New Black's Lea "Big Boo" DeLaria and Scottish stage actor Alan Cumming. "I'm so glad that I've waited to visit Israel until now, as coming to Tel Aviv as a very proud Pride ambassador is the best way I can imagine," Cumming said about the honor bestowed on him.
All of the Tourism Ministry's work seems to have paid off as over 35,000 men and women decided to pack their suitcases and head to Tel Aviv in order to soak up the atmosphere of the city that's been selected the Best Gay City in the world by GayCities.com.
"This is my first time at Tel Aviv Gay Pride and I absolutely love it," Martin Taylor, a 33-year-old lawyer from London, tells i24news.
Taylor had never been to Israel before, and didn't really have any inclination to, until he started reading in the British press about how many tourists flock to Tel Aviv Pride every year.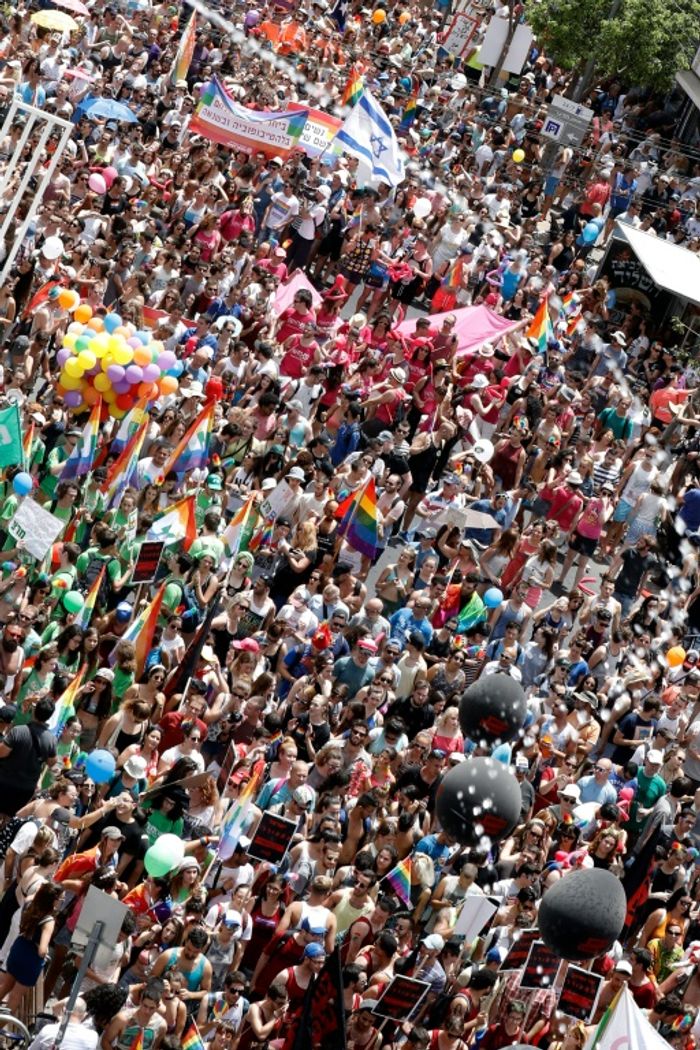 "I was a bit apprehensive at first," Taylor says. "My impression of Israel was always very negative: I thought it was all wars, occupation and religious extremism. But when I started hearing about how liberal Tel Aviv was I became really intrigued and just had to check it out for myself."
Taylor says that his views have completely changed. "Tel Aviv is the most liberal city I've ever been to. The people here are genuinely open-minded and I feel 100% safe here."
"It's so amazing to see so many people come out in solidarity in favor of freedom and equal rights. I still can't really believe this is taking place in country that gets so much bad press."
Damien Herrmann from Munich, who has been coming to Tel Aviv for the Pride celebrations for the past few years, tells i24news that he couldn't think of a better place to spend his summer vacation. "I look forward to it every year, it's become somewhat of a tradition for me and my friends," Herrmann says.
"I enjoy all the parties, the beach and the hot Israeli guys, but for me it's also about the freedom of expression in a part of the world that is very repressed," he says. "My impression of Israelis has really changed over the years. I always thought that Israel was a very violent country but whenever I come all I experience is love and acceptance."
Julie Gold from Boston says it was important for her to come to Tel Aviv to celebrate Pride because it gives her a unique chance to express her Judaism and her sexuality at the same time.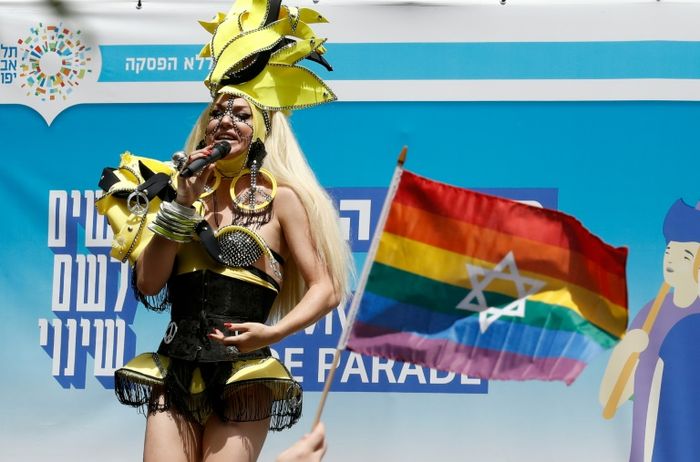 "I'm not a religious Jew, but I am traditional and I'm also a Zionist, so for me to be able to wave the Pride flag next to the Israeli flag is very symbolic. It reminds me of the line from the Hatikva (Israel's national anthem) 'To be a free people in our homeland.'"
Gold had never been to Israel but when she heard that the spotlight of this year's Nonstop City's Pride Parade was "Women for a Change" highlighting the role of women in the LGBTQ community, she just had to make the trip.
"It's true that most of these international Pride events are catered more towards men, and Tel Aviv is no exception, but I really appreciate that they are making an effort here to be more inclusive," she says. "We still have a long way to go, but this is progress right here."
Yonathan Cohen is an i24news web editor
You need to be logged in in order to post comments. Sign up or log in
Because they'd get thrown off buildings in Gaza and Hebron?