Jewish family donates Nazi flag taken during liberation of Buchenwald to Israel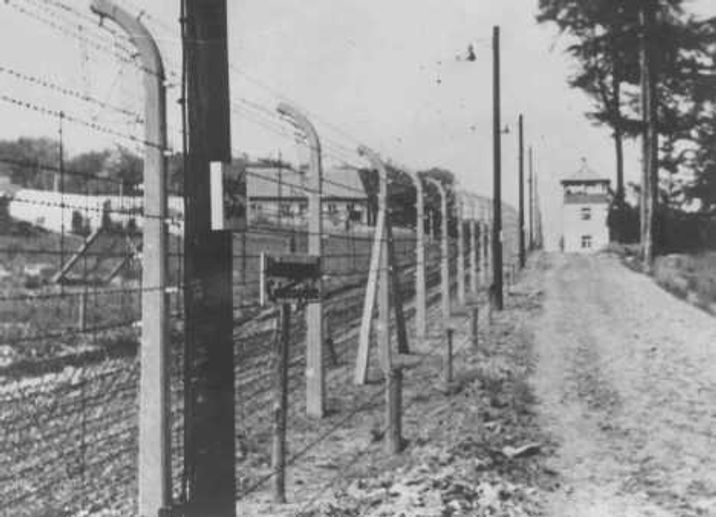 View of a guard tower and fence at the Buchenwald concentration camp. Germany, wartime
American Jewish Joint Distribution Committee
French Jewish doctor who accompanied American troops during camp's liberation took the flag on April 11, 1945
On April 11, 1945 American forces liberated the Buchenwald concentration camp near Weimar, Germany. Joining them was French Jewish doctor Robert Jacques Lederer, who found and took a Nazi flag from the compound where he was treating the newly freed prisoners.
This week, Dr Lederer's son donated the flag to the State of Israel, where it will be entrusted to Jerusalem's Yad Vashem holocaust memorial museum, the Ynet news site reports.
Around 56,000 people died in Buchenwald, which was opened in 1937 by the Nazis for the internment of Jews, Roma, homosexuals and political opponents. It was the biggest concentration camp on German soil.
Some 21,000 prisoners, many emaciated and close to exhaustion, were in the camp when it was liberated, and more than 200,000 more were freed from Buchenwald's 138 secondary camps.
"My father joined the French resistance when the Germans invaded the country. He joined the American forces when they reached the country, and, as a doctor, he helped them at the liberation of concentration camps," Dr Lederer's son, who asked not to be named, told Ynet.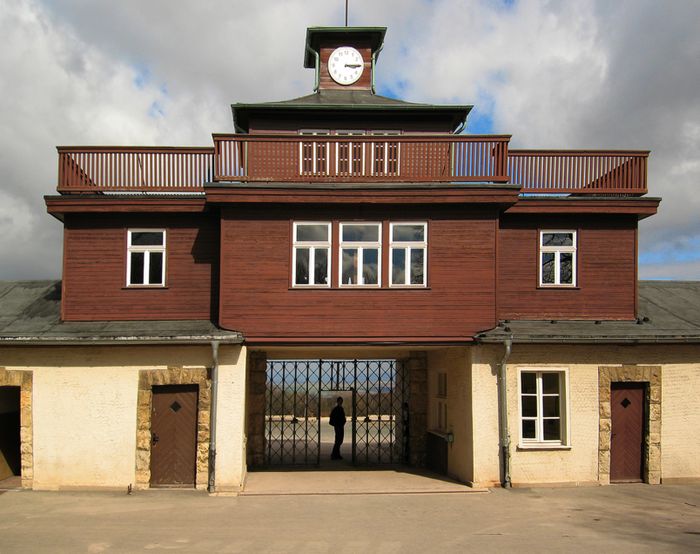 When he found the flag inside the camp "He just took it down and took it with him," the son said.  Dr Lederer hid the flag away in his home, and his son found it 15 years after his death.
"The State of Israel is the moral owner of this flag, so it was important to me to give it to her," he added.
According to Ynet, Dr Lederer's son reached out to the Administrator General of Israel's  Ministry of Justice to donate the flag as well as some documents dating to the end of WWII.
"The donation of the flag demonstrates the unbreakable link between world Jewry and the State of Israel. Many dozens of donations are received every year by the Administrator General from around the world, and the Administrator General is acting to fulfill the wishes of the testators to donate to Israeli society to preserve their memory," said Deputy Administrator General Sigal Ya'akovi.
The son's only request when donating the flag was that it be put to use and that his father's name be remembered, said Miri Keidar, who is in charge of assets donated to the state of Israel.
 "He explained that it was important to him to donate the flag to the State of Israel, and he didn't ask for any financial consideration or set any conditions. He just asked that if the flag would be used, that his father's name would be remembered," she told Ynet.