Israel indicts 19 right-wing soccer fans, charges include attempted murder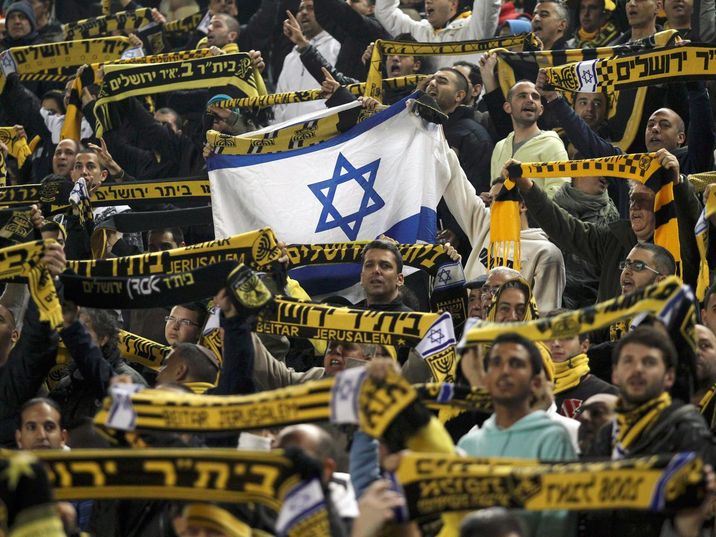 Fans of Beitar Jerusalem
AFP
Members of fan club known for anti-Arab sentiments face allegations of violent attacks on rival team's fans
Israel on Sunday indicted 19 members of La Familia, a group of right-wing fans of the Beitar Jerusalem soccer team, of attempted murder.
The supporters, who were arrested last month, faced charges including "attempted murder", "aggravated sabotage", "racist offenses" and "illegal possession of weapons", the police said in a statement.
Some were charged with attempted murder of a rival team's fan in a violent attack. The prosecution stated that surveillance of the suspects revealed that some of them celebrated the attack and planned another group attack, according to the Ynet news site.  Nine of them were also charged with "drug trafficking".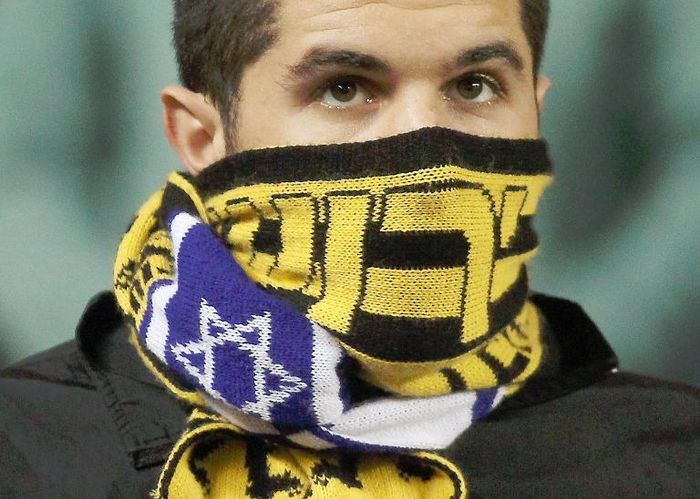 The prosecution asked for them to remain in custody until the case is included.
The indictment claimed that in October, several of the accused decided to ambush Hapoel tel Aviv fans at a game and arrived bearing baseball bats, wooden boards, stones, and knives – with one suspect brining an iron hammer, which he allegedly used to bash the head of a Hapoel Tel Aviv fan.
Defense attorneys argued that the charges were clearly overblown and an attempt to persecute Beitar Jerusalem fans.
It further declared that La Familia was founded for the purpose of conducting violence and vandalism based on racist, anti-Arab, and anti-Muslim ideology.  
The Jerusalem stadium where their club plays is dubbed "Hell" over its climate of hostility towards visiting teams and their supporters. Police regularly have to deploy reinforcements during matches to prevent violence.
On August 18, French club Saint-Etienne will visit the stadium to play Beitar as part of the 2016 Europa League.
Beitar Jerusalem is the only club in the Israeli league that has never had an Arab player.
In 2013, some Beitar supporters were angered by the signing of two Muslim players from Chechnya, forcing the team to hire bodyguards to protect them.
Club offices were later hit by arson that destroyed all the trophies won by the team.
(Staff with AFP)