Tel Aviv goes to the dogs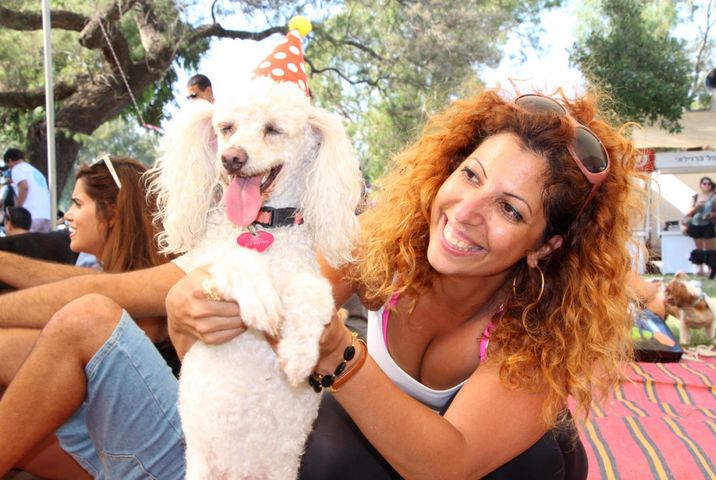 A woman and her dog celebrate Tel Aviv dog day
Jessi Satin/ i24news
Named the world's dog-friendliest city, Tel Aviv threw a celebration for man's best friend
On a normal day out and about in Tel Aviv one is likely to see dozens dogs trotting around the city. Tel Avivians love to take their canine friends with them everywhere—restaurants, bars, shopping malls and the beach just to name a few places.
No Tel Aviv coffee shop experience is complete without a little wet nose appearing in your lap to say hello and check for snacks and ear scratches. The city has established a number of dog friendly beaches where pups can be seen romping in the surf along with their owners, and there are 70 dog parks across the city where dogs can have play dates with their friends.
In a special nod to our canine companions, the Tel Aviv municipality this week announced that it is the world's dog-friendliest city, and on Friday, threw a special celebration for its 25,000 woofing residents. The celebration also coincides with "National Dog Day", a festive day that has been adopted by many countries worldwide on August 26.
According to the Tel Aviv municipality, with one dog for every 17 people, the city has the highest number of dogs per capita in the world.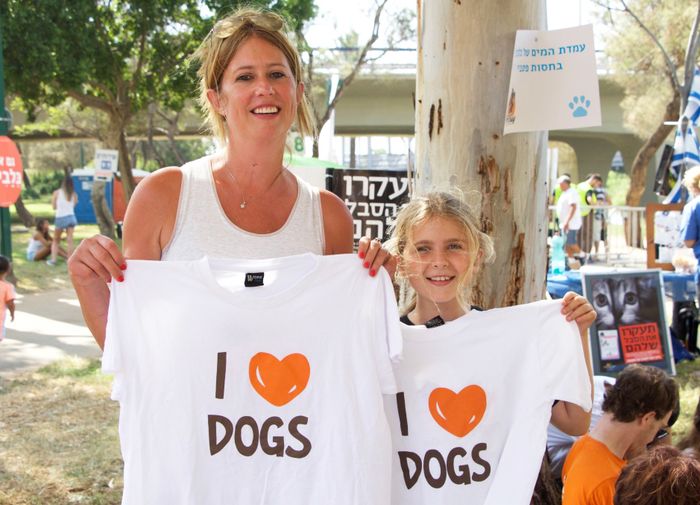 Some 10,000 Israelis and their four-legged best friends came out for the event dubbed "Kelaviv", a mashup of the Hebrew word for dog (kelev) and Tel Aviv, at the Bnei Dan dog park in north of the city.
At the event visitors enjoyed a "spa" with simultaneous owner and doggy massages, dog sushi and cakes, a doggy birthday party and much more. There were shelters and animal rescue groups matching about 15 dogs with new families, 80-90 vendors selling everything a dog could want, from beds to toys to treats to dog-couture, photo ops, and local companies offering dog related services such as training and dog walking.
Event organizer and dog owner Tal Holander told i24news about the inspiration behind Kelaviv.
It all started one day when Holander heard a popular Israeli song "Tel Aviv" by Omer Adam, and specifically the lyrics "Tel Aviv Ya Habibi Tel Aviv. Look how many hunks are around." Holander began playing with the lyrics in his head, swapping out the word "hunks" for "dogs" and ideas began brewing.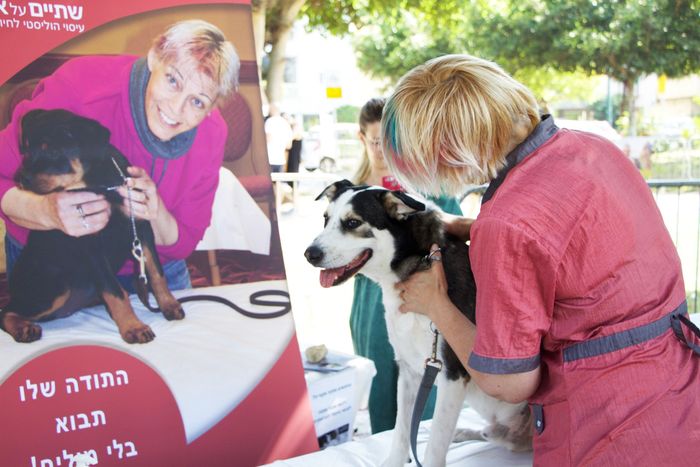 "These days so many human interactions are lost with people so focused on their smartphones," says Holander. "Dog parks give people a place to gather with their pets and talk to each other. It brings some intimacy back to the city."
"Its very cool that so many people came out. We hope to make it into an annual event."
Of course the event wouldn't be complete without a few Israeli startups.
One such startup, Dogiz, was launched in Tel Aviv five months ago and allows users to book dog walkers through an app on their phone. They launched a second pilot in London three months ago and recently completed their 5,000th walk, averaging 110 dogs walked daily.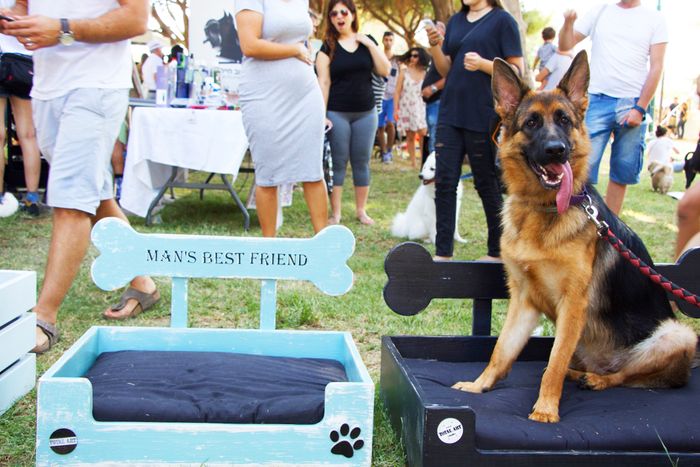 Another dog-walking company at the celebration, "Dogmen", walks up to 140 dogs daily in Tel Aviv and neighboring Ramat Gan and Givatayim.
Dogmen CEO Adi Barnea started the company five years ago after first working as an attorney.
"I used to be a lawyer but I eventually had enough of working 14 hour days," Barnea told i24news. "I started walking dogs and because I served in the k-9 unit in the army, I had many connections. Two months in I was making more money walking dogs than as a lawyer."
Today Dogmen has a team of 16 people and in addition to walking dogs, also offer "doggy hotel" services for pet parents who go out of town.
Barnea traveled around the world collecting ideas for his business and says that he hasn't seen any other city that treats dogs like Tel Aviv.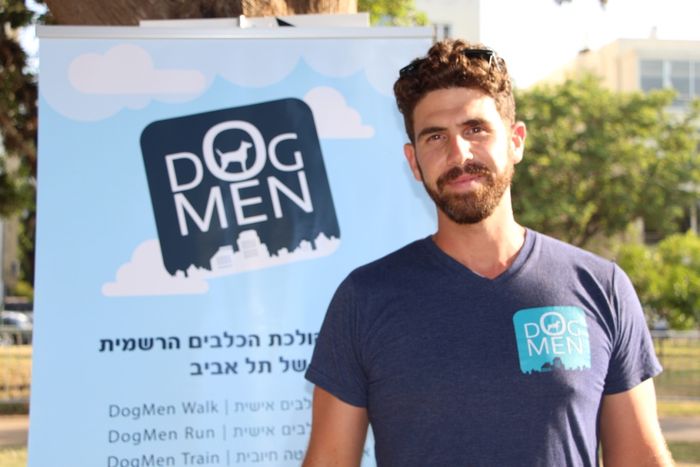 "Suddenly five or six years ago, something clicked and people here realized that living with a dog is better than not, and Tel Aviv then took it to the next level," he explained.
"If there is a restaurant that doesn't allow dogs, my friends and I won't go there, even if our dogs aren't with us. I think these days, if establishments don't allow dogs, they make less money."
And good news fellas! A 2015 study published in the research journal Anthrozoos shows that owning a dog makes men more attractive.
Asked if his five years experience as a dog walker can offer support to the findings of the study, Barnea says "I have clients who hit on me all the time even though they know I'm married."
However, he adds, "dogs are good for bringing people together in general. Dogs make people want to talk to each other."
Jessi Satin is an i24news photographer and web editor