Minister backs Israel's top cop over racial profiling controversy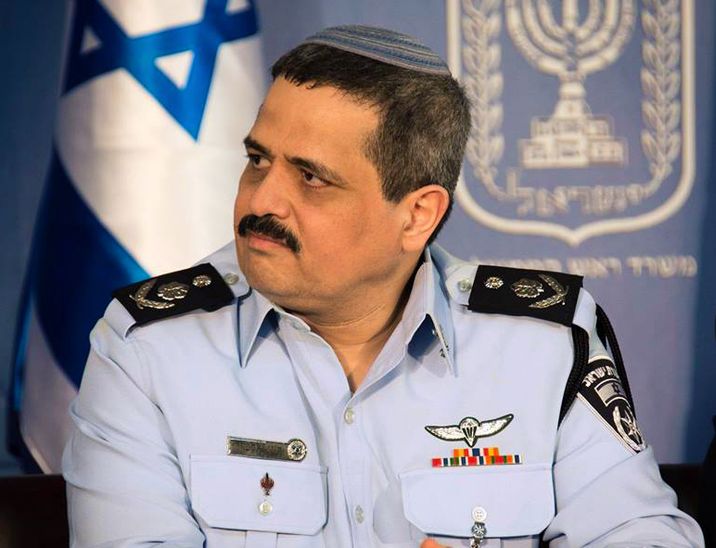 Le chef de la police israélienne Roni Alsheikh
Wikipédia
Alsheikh said it was 'natural' that his forces were more suspicious of Ethiopian Israelis
Public Security Minister Gilad Erdan on Tuesday backed Israel's police chief against charges of racial profiling after the latter's controversial statement on Israelis of Ethopian extraction.
Chief of Police Roni Alsheikh earlier in the day told a convention in Tel Aviv that it was 'natural' that his forces were more suspicious of Ethiopian Israelis, Ynet reports.
Speaking at Israel Bar Association, Alsheikh said: "When a police officer comes across someone who is naturally more suspicious, he will suspect him more than someone else, that's natural." He had been addressing the topic of Ethiopian Israelis.
Erdan told local media Alsheikh highlighted a "regrettable phenomenon" rather than justifying it.
Ethiopian Israeli activists have accused the Israel Police of disproportionately targeting members of their community. Protests erupted in April last year following a series of incidents involving alleged racism and police brutality against Ethiopian Jews.
"Criminal investigators around the world know that immigrants are more involved in crime than everyone else," Alsheikh continued. "Additionally, it's proven that young people are more involved in criminal activity.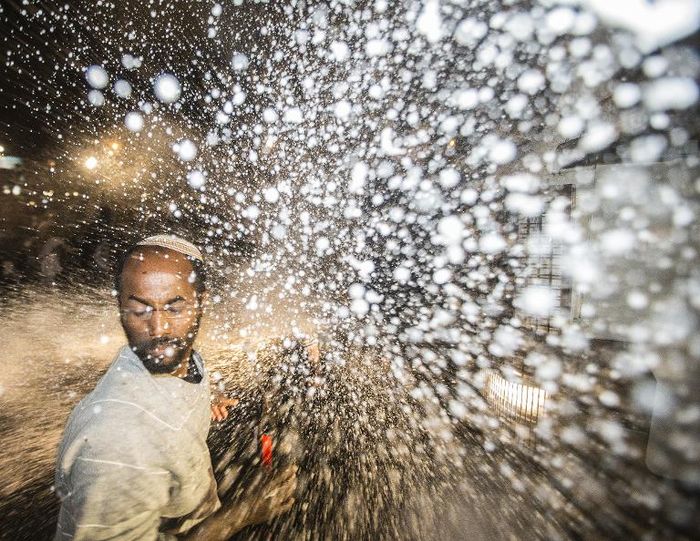 "When you put these two things together it creates a situation in which a specific community is involved in crime," he added.
"We realized this and started to address it a little late, in my opinion. But for the past year we've had a program with community leaders whose task, among others, is to reduce the policing [necessary] among the rest of the community," Alsheikh said.
Among the program's goals are to "reduce involvement in crime, prevent the situation of young people from deteriorating," he added, saying that the Ethiopian-Israeli community's responses to the police and vice-versa end up being "a never-ending loop."
More than 135,000 Ethiopian Jews live in Israel, having immigrated in two waves in 1984 and 1991.
But they have struggled to integrate into Israeli society, despite massive government aid.
While Ethiopian Jews have high rates of employment, their average income is lower than that of other Israelis, and they are under-represented in academia and public office.
A state-issued report on tackling racism against Ethiopian Jews, released at the end of July this year, found that Ethiopian Israelis were over-represented in the number of criminal indictments filed against them, relative to their proportion of the overall population.
It also found that the percentage of Ethiopian minors in jail was almost 10 times their proportion in the population. The report made 53 recommendations to tackle what it called "the humiliating profiling of law-abiding citizens in unexplained circumstances."
Staff with AFP
You need to be logged in in order to post comments. Sign up or log in
I agree with this man 100%
September 1, 2016 7:33 AM
Isn't anti-Ethiopianism just as naughty as anti-semitism? Isn't racially profiling Ethiopian Jews anti-semitism? ... or does that only apply to European Jews?