Israeli education system failing to tackle racism, comptroller reports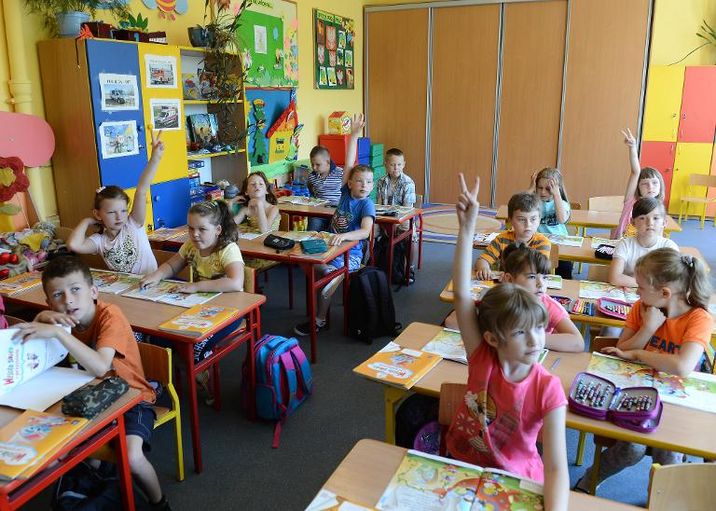 Children participate during a lesson at a primary school on June 14, 2013 in Jozefow, Poland
Janek Skarzynski (AFP/File)
State comptroller says Education Ministry only sporadically attempts to teach coexistence
The Israeli government has failed to boost education against racism despite openly recognizing the issue, State Comptroller Yosef Shapira said in a report released on Thursday and quoted in Israeli media outlets.
Noting that the Education Ministry ordered its policy arm in summer 2014 to draw up a plan for dealing with the issue, the comptroller said it did not then make necessary changes.
The ministry thus deals with the issue on a random basis when a particularly egregious incident occurs, said Shapira.
The ministry neglected to formulate a way to measure the scope of racism in the education system and to track schools' activities, the report said, according to Israeli news site Ynet.
Shapira also found that the ministry did not implement the recommendations of a public committee to formulate policy regarding coexistence between Jews and Arabs.
Furthermore, the ministry did not develop methods to expand interaction between different demographics.
Moreover, in 2015 less than one percent of teacher training sessions were devoted to coexistence and anti-racism.
The report stated that while the Education Ministry accepted the recommendations of a committee regarding Israeli students' Civics classes, it never actually implemented the key recommendations, according to Ynet.
Shapira advised the ministry to concentrate all the authorities and resources devoted to teaching coexistence into a single organizational body, Haaretz reported.
He also called for the formation of a steering committee to determine an overall policy regarding the issue, monitor implementation of policy, and set standards to examine the problem of racism.
He further recommended that the ministry expand efforts for interaction between different demographics, particularly meetings between Arabs and Jews, as well as hiring more Arab teachers in Jewish educational institutions (and vice versa).