'My words were misunderstood', PM says of remarks about Hebron shooter's parents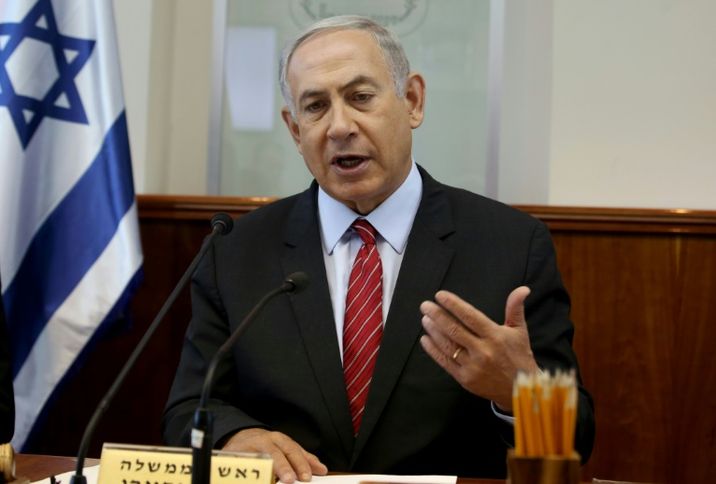 Le Premier ministre israélien Benjamin Netanyahu, à Jérusalem le 11 septembre 2016
GALI TIBBON (AFP/Archives)
PM slammed for comparing parents of soldier on trial for manslaughter to grieving families of fallen soldiers
Israeli Prime Minister Benajmin Netanyahu on Sunday apologized for comments he made in an interview with Israel's Channel 2 the night before comparing the parents of a soldier who is on trial for manslaughter, to grieving families of fallen soldiers.
In a post to his Facebook page, the Prime Minister said that "I'm sorry if my words have been misunderstood. I absolutely did not intend to compare the suffering of bereaved families, suffering I know very well, and the situation of the other parents in distress. There is no comparison can be no comparison."
In the Channel 2 interview on Saturday, Netanyahu defended his decision to talk to the father of Elor Azaria, the Israeli Defense Forces soldier charged with manslaughter for shooting dead a subdued Palestinian terrorist in Hebron.
Netanyahu said he merely told Charlie Elor to place his trust in "the IDF, in the chief of staff, the commanders, soldiers and the entire justice system."
The phone conversation with the father of a soldier at the center of a murder trial was heavily criticized as carrying an implicit message of support, which Netanyahu denied, saying he called to many "distressed" parents of IDF soldiers.
"I speak to many parents in distress whose sons were killed or are missing and here citizens of Israel are very distressed," Netanyahu told Channel 2.
"There are parents who see their children… in an almost impossible situation. They have to protect themselves on the one hand and on the other, not to have too quick a trigger finger," he added.
Netanyahu's comments sparked a flurry of criticism.
Zionist Union MK Shelly Yacimovich called the PM's words "chilling," and said that the comparison "demeans the soldiers who lost their lives in Israel's wars and fought the enemy, as well as their families."
During the interview, Netanyahu also touched on the Israeli-Palestinian conflict and his meeting with US President Barack Obama on Wednesday.
The PM said that he hopes the President will not attempt to promote a one-sided political initiative on the two-state solution before leaving office and said that two did not discuss it in their meeting.
"I even quoted him (Obama) at the UN when I said that peace isn't reached through UN resolutions," Netanyahu said, alluding to the President's 2011 address to the UN General assembly.
"That's true. It's done by hard but vital negotiations between the parties," Netanyahu said.
Meanwhile, the Haaretz daily reports that US Secretary of State John Kerry told a group of ministers last week that if the international community is serious about a two-state solution between Israel and the Palestinians, "Either we mean it and we act on it, or we should shut up."
According to Haaretz, Kerry's comments came during a meeting of countries which provide financial aid to the the Palestinian Authority.
Rather than moving towards peace and two states, it looks increasingly like Israel will become a bi-national state, Kerry said, adding that the two sides are again heading towards war.
You need to be logged in in order to post comments. Sign up or log in
September 25, 2016 6:44 PM
One lurch forward, one lurch back. Boomerang man.
September 25, 2016 10:39 PM
Only in a true democracy is a prime minister criticised for comments made without fear of retribution. Unlike the PA and Hamas, Israelis don't need to fear for their lives when criticising the government. Unlike PA and Hamas, Israeli leaders apologise.
September 25, 2016 10:53 PM