Mount Herzl: The final resting place of Israel's greatest leaders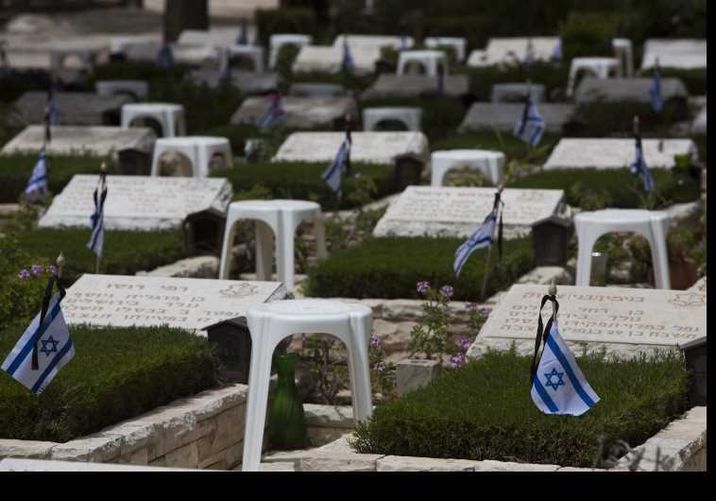 Cimetière militaire du Mont Herzl à Jérusalem (Israël)
Ministère de la Défense
Peres will be laid to rest between the graves of former political rivals Yitzhak Shamir and Yitzhak Rabin
When the late former Israeli President and Nobel Laureate Shimon Peres is laid to rest on Jerusalem's Mount Herzl Cemetery on Friday, he will join a venerable "who's who" of the country's most highly esteemed Presidents, Prime Ministers, and other dignitaries.
The site was named for Binyamin Ze'ev (Theodor) Herzl, the founder of modern Zionism and visionary of the Jewish State, whose remains were brought from Vienna to be re-interred in Jerusalem in 1949, one year after Israel achieved independent statehood.
Herzl's grave, a black marble slab engraved with only his name, sits atop the mountain overlooking the Judean hills from one side, and the sprawling city of Jerusalem on the other.
Over the years, other notable leaders from the Zionist movement were brought to Mount Herzl to be laid to rest in low graves, sitting just one foot from the ground -- a now common element of Israel's military cemeteries first introduced at Mount Herzl by Hungarian architect Asher Hiram (neé Sigmund Kerekes).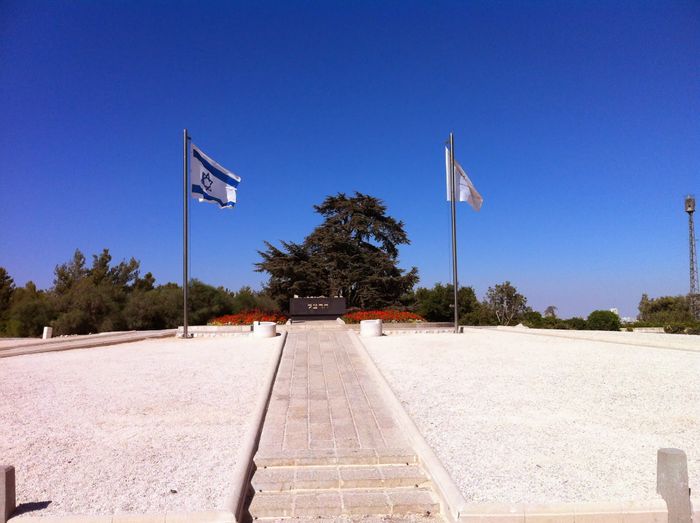 Former Prime Ministers Levi Eshkol, Golda Meir, Yitzhak Rabin, and his wife Leah Rabin have all been interred at the Great Leaders of the Nation's Plot on the northern slopes of Mount Herzl.
Other notable graves include those of Israel's first Knesset speaker Yosef Sprinzak, first Minister of Finance Eliezer Kaplan, and Zionist leader, author, and poet Ze'ev Jabotinsky.
Jabotinsky's re-interment at the site in 1964 was controversial, with many opposed to the decision deeming him an ultra-right nationalist undeserving of the honor.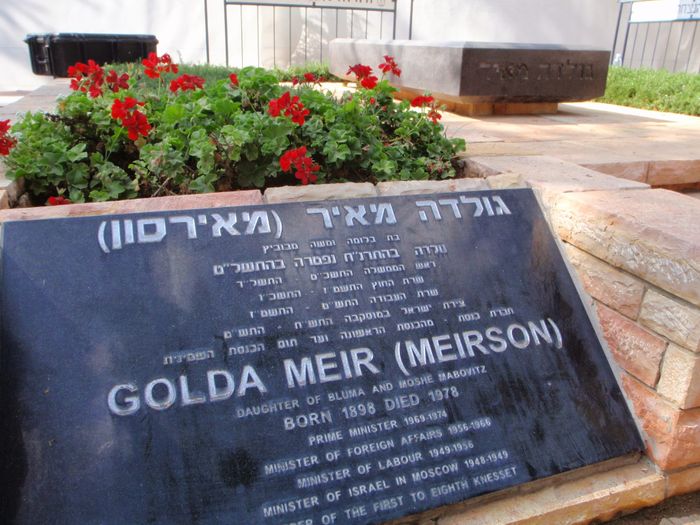 Mount Herzl has also been the site of the main Israeli Defense Forces cemetery since 1949, with graves and memorials dedicated to soldiers who have fallen in the line of duty since Israel's 1948 War of Independence.
Other special monuments at Mount Herzl include a memorial for Victims of Acts of Terror; the Garden of the Missing in Action and Tomb of the Unknown Soldier; a memorial for Jewish Immigrants from Ethiopia; and a memorial honoring Israel's fallen Christian, Muslim, and Druze soldiers.
As for Peres, he will be laid to rest between the graves of former political rivals Yitzhak Shamir and Yitzhak Rabin, who preceded Peres as prime minister before his assassination in 1995
Peres' wife Sonya, a fiercely private woman who deplored being in the public eye, opted to forgo her right as the spouse of a former President or Prime Minister to be buried at Mount Herzl when she died in January 2011. She is buried in the village of Ben Shemen, where she and Peres met as teenagers.
A so-called "war-hawk turned dove", Peres' involvement in the Israeli defense establishment began in 1947 when he enlisted with the Haganah, the predecessor of the modern-day IDF.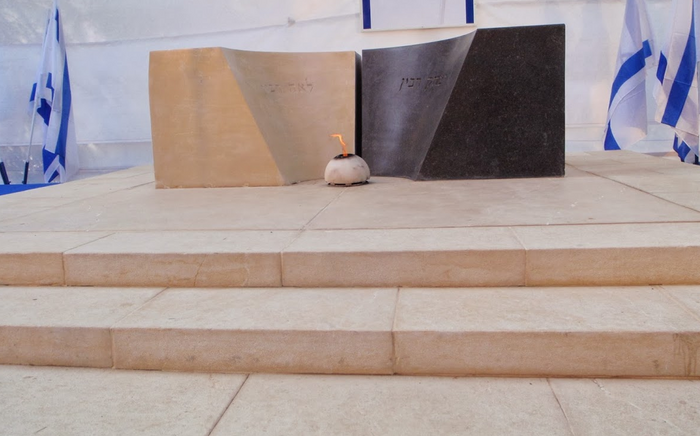 In 1994, Peres and Rabin jointly accepted the 1994 Nobel Prize for Peace along with the late Palestinian leader Yasser Arafat for their role in negotiating the Oslo Accords, which envisioned an independent Palestinian state.
One of Israel's longest serving and most distinguished politicians, Peres' funeral is expected to draw dozens of world leaders and foreign dignitaries to Mount Herzl, among them, United Nations Secretary General Ban Ki-moon, United States President Barack Obama, and former US President Bill Clinton, who was President at the time of the Oslo Accords signing.