Undercover sting shows Israeli mohel lets novices practice on non-Jewish babies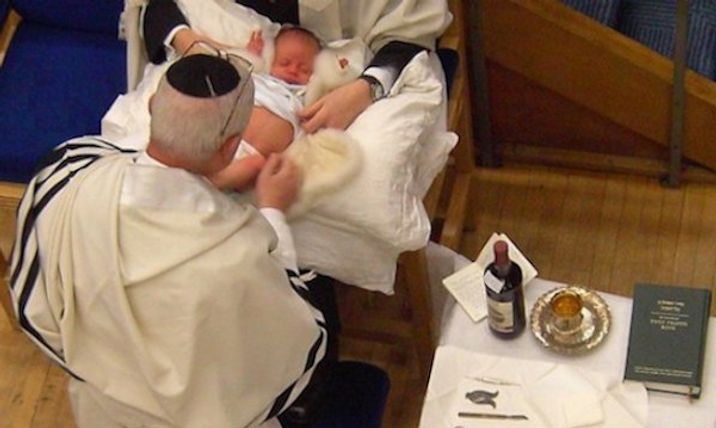 Jewish circumcision
Courtesy World Jewish Congress
Rabbi seen describing babies from Ethiopian Israeli and African migrant families as 'cannon fodder'
An Israeli rabbi and mohel was caught on camera saying he lets his apprentice circumcisers hone their craft on infants from minority and low socio-economical background, local media reported Tuesday.
An undercover sting by the Israel Broadcasting Cooperation sees veteran mohel (Jewish ritual circumciser) Eliyahu Assulin describing babies from Ethiopian Israeli and African migrant families as "cannon fodder," and repeatedly using "kushi" – the Hebrew slur directed at black people.
Assulin took the undercover reporter as a trainee to complete an "accelerated" course in circumcision which included performing the operation on non-Jewish babies with no prior preparation. 
He tells the reporter to print out "mohel cards" to distribute in nurseries and post-natal clinics as he sets in motion the lengthy procedure of obtaining a formal certificate. 
"Why we practice on these families?" Assulin is heard explaining to the trainee. "They have no father or mother so whatever you do won't be a problem. Even should you make a crooked cut, they won't say anything, because they don't understand a thing."
"There are also the Sudanese," Assulin says on camera. "They are the worst. Black as n***ers. To practice on them is the best thing in the world. It's not in a hall, there are not people, there's no father."
"Even if you make a mistake, you can fix it cause they don't understand anything. It's cannon fodder, as the phrase goes."
Assulin introduces a middle man who looks for foreign workers who wish to circumcise their children and links them with the mohel.
The video ends with three other mohels making similar statements on hidden camera.
Assulin dismissed the footage as "doctored," accusing political enemies in his city of Hadera of "smears."
You need to be logged in in order to post comments. Sign up or log in
November 30, 2016 9:36 AM
November 30, 2016 4:44 PM
What are you suggesting JGo??