New immigrants to Israel step up to help fire victims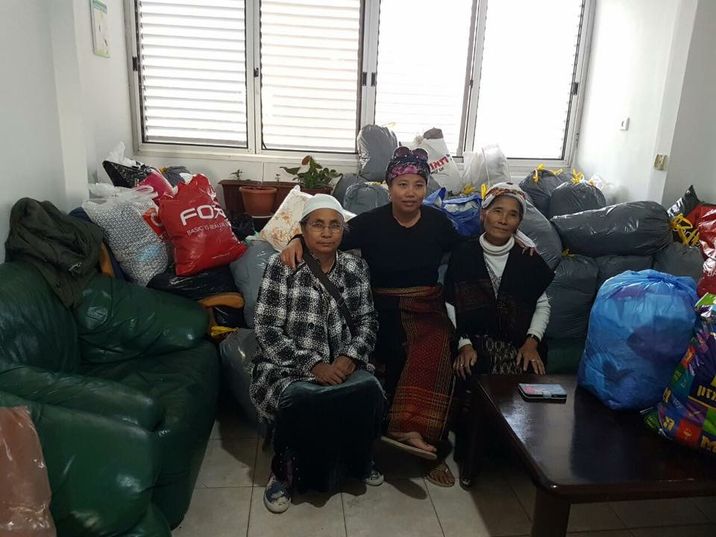 Hundreds of aid kits including clothing, blankets, and cooking utensils will be delivered to the residents of Haifa
i24news
As Israelis take stock of damage, new immigrant volunteers rush to offer assistance
Hundreds of aid kits including clothing, blankets, and cooking utensils will be delivered to the residents of Haifa this Thursday by a group of new immigrants in Israel.
As Israelis take stock of the damage caused by fires which spread from the Dead Sea to Nahariya forcing 80,000 people to leave their homes, volunteers with the organization Keep Olim in Israel are helping residents find the strength to recover from this unforeseen disaster.
"This grew into something way beyond us. We now have 32 drop-off centers operating and have already collected more than 800 kits'' Liami Lawrence, Keep Olim co-founder and executive director, tells i24news.
Keep Olim started as a Facebook group aiming to improve conditions for Olim, immigrants who have made "Aliyah" to Israel under the country's "law of return" for Jews and their descendants.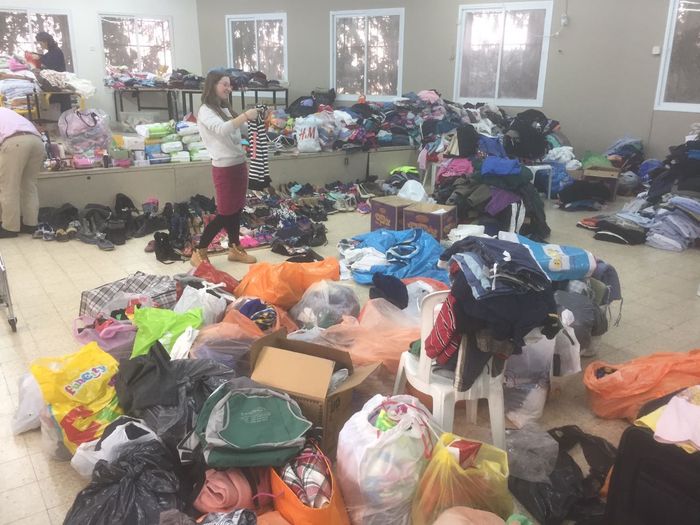 Keep Olim is now one of the leading non-profit organizations in Israel with more than 30,000 active volunteers.
"The situation in Israel for Olim has been catastrophic for over 70 years.'' Lawrence lamented. "Keep Olim will soon open a mental health program to help Olim fight depression. That says it all!"
Though Israeli authorities estimated at 12% the number of Olim returning to their country of origin, Lawrence claims that 50% Americans, and more than 30% of French Olim have already left due to the government's failure to ensure a smooth integration.
According to Lawrence, money won't fix this issue. There is an increasing need for structural social reform. He demands a change in the Ulpan system, the Hebrew-language service offered by the state to new immigrants. He also stresses the need for foreign credentials recognition. The poor career prospects open to immigrants in Israel is the primary cause of departure, he says.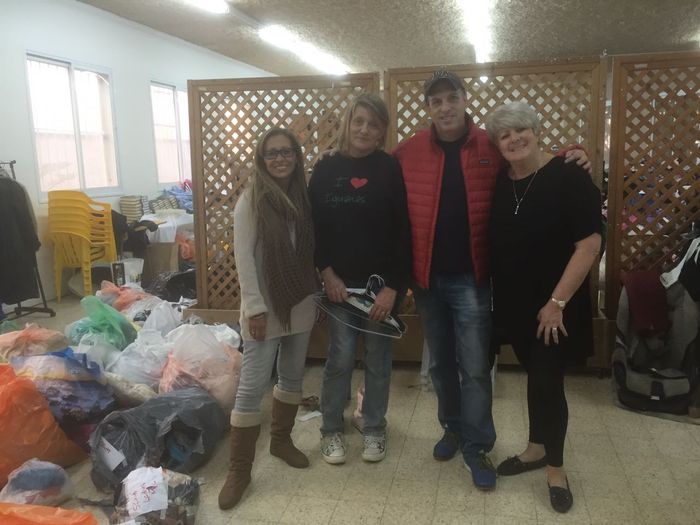 Lawrence predicts a bright future for his organization, though he has repeatedly declined support from major political figures. Keep Olim is solely financed through personal donations.
The organization recently put on a series of fundraising comedy shows with the assistance of many well-known stand up comedians, the last of which took place on December 1st.
Hundreds of Olim have already joined the organization from their home country as a first step towards a successful integration.
"This organization is only one and a half year old, yet we have managed to accomplish so much," he said.
The organization's response to the fire demonstrates how, despite their struggles, Olim are committed to giving back to the Israeli people.
"I am blown away by the generosity of the Olim community. We are transcending the individual and putting the common good first," Lawrence said.
"Volunteers forgot about the harshness of life for Olim in Israel and rushed in to help strangers.''
Amelie Botbol is an intern reporter for i24news.