Israeli army reserve doctors demand to be sent to treat wounded Syrians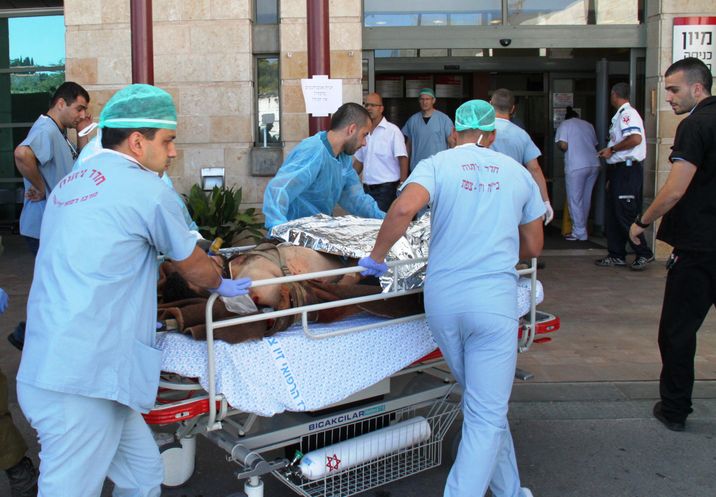 An injured Syrian is being rushed to treatment in Ziv Hospita, Safed
Hannah Bikel
Israelis are joining calls to end the bloodshed in Syria, with protests and grassroots fundraising initiatives
Israeli army reserve doctors demanded Saturday to be called up by the Israeli Defense Forces (IDF) and sent to Syria to treat victims of the country's bloody civil war.
Doctors from the Paratroopers Brigade wrote in a letter to IDF Chief-of-Staff Gadi Eisenkot that they can no longer be passive "witnesses" to the "indiscriminate slaughter" taking place in neighboring Syria.
"We know there are security considerations, and we know there are diplomatic considerations. But there is a principle, there is a truth, and there is morality: We must demand from ourselves to be there for them," the letter, quoted by Israeli news site 04040, reads.
The letter will also be sent to the head of the Israeli army medical corps, but has yet to reach its recipients.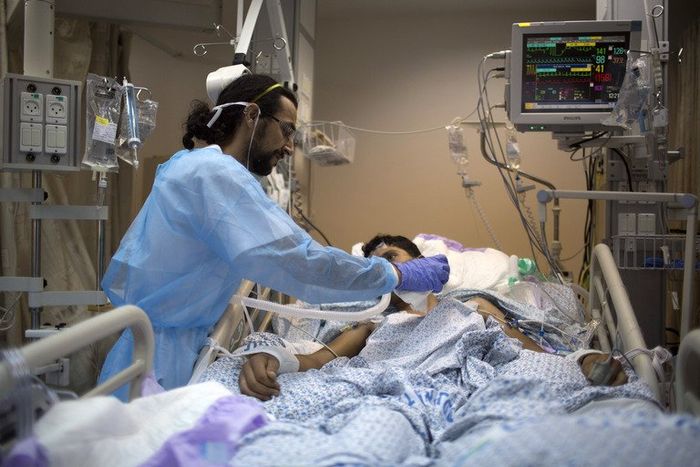 While Israel has declared a policy of nonintervention in the Syrian civil war (given that Israel and Syria are still officially at war), Israel has treated over 2,600 Syrian war casualties, both in special field hospitals set up along the border and in Israeli hospitals.
A directorate for offering humanitarian aid to Syrians has recently been established.
Israelis have joined calls around the world to end the bloodshed in Syria, which have grown stronger with reports of atrocities against civilians in besieged Aleppo.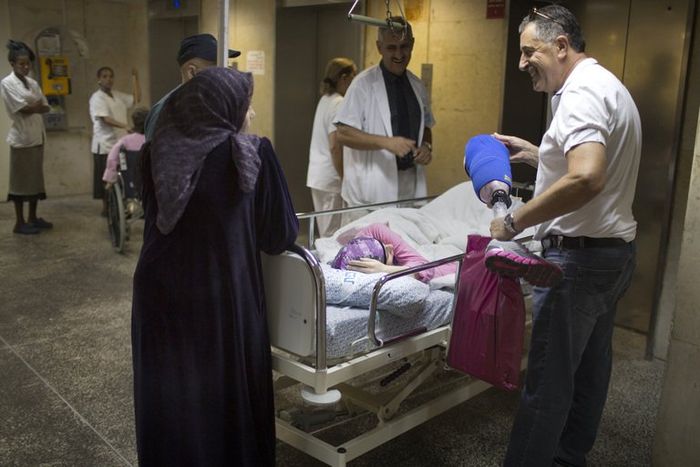 Channel 2 newscaster Lucy Aharish, Israel's first Arab news presenter, slammed the international community for its silence in the face of what she called a "Holocaust" taking place "just an eight hour drive from Tel Aviv."
"I am ashamed as a human being that we chose leaders who are incapable of being articulate in their condemnation and powerful in their actions," she said in English. A Facebook video of her segment has racked up 6.6 million views since it was published on Thursday.
Meanwhile, hundreds of Israelis are expected to form a human chain between the Russian and United States embassies in Tel Aviv on Sunday to denounce the reported massacres of civilians in Aleppo, while a grassroots fundraising initiative to purchase items for Syrian children has received nearly 350,000 shekels ($90,300) from over 2000 Israeli donors.
More than 310,000 people have been killed since the Syrian conflict began, and over half the population has been displaced, with millions becoming refugees.
You need to be logged in in order to post comments. Sign up or log in
December 18, 2016 6:57 PM
It is forbidden by G-d Almighty to aid or pray for these Syrians in Allepo and it is brought down as halacha. See Rambam , Laws of Avoda Zara 10/1 ואסור לרחם עליהם, שנאמר "ולא תחונם" And see: Talmud Sanhedrin 113b When the wicked perish from the world, good comes to the world, as it is written, And when the wicked perish, there is exultation And does it take any brains to realize we should not help people that wish our destruction? Where is common sense?