Two years after arson attack, integrated Jewish-Arab schools see enrollment boom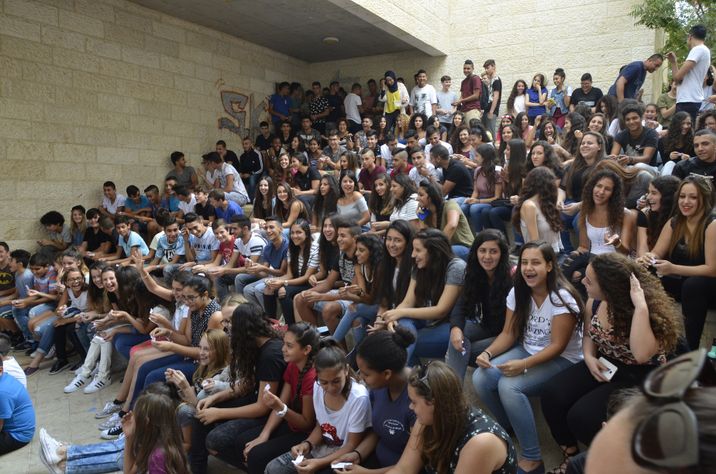 Courtesy Amal Mattar
Despite growth, Hand-in-Hand director says not easy to convince everyone that coexistence is the right path
Two years after arson at an integrated Jewish-Arab school in Jerusalem by Jewish extremists, Yad B'Yad (Hand in Hand) schools, seen as rare symbols of coexistence in Israel, are today seeing a boom in enrollment.
"It is clear the attackers did not achieve their goal," Gaby Goldman, Director of Communications for the Yad B'Yad (Hand in Hand) Center for Jewish-Arab education in Israel says.
The fire was started late on Saturday, November 29, 2014 by three men from a far-right Jewish group when the school was vacant, and torched a classroom used by first-graders.
Police suspected the fire was caused by arson after they found racist graffiti reading "Kahane was right," a reference to the late Meir Kahane, a virulently anti-Arab rabbi whose Kach party was banned in Israel, and "There's no coexisting with cancer "sprayed on the building.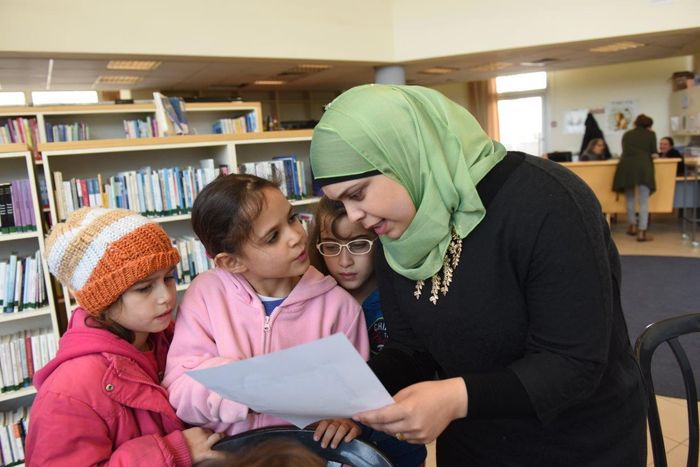 The three men were sentenced to between two and three years in prison, and a judge later added an additional eight months to the sentences of two of the men.
Hundreds of Jewish and Arab students attend the Jerusalem school which provides a bi-lingual education for grades K-12, and now interest in the school and enrollment is booming, Goldman tells i24NEWS.
"At first we were afraid the attack would scare people off from coming to the school, but the exact opposite has happened," Goldman explains. "All of our schools-- today we have six locations in Jerusalem, Jaffa, Wadi Ara, Haifa, the Sharon/Triangle area and the Galilee-- have shown a growth of about 15 percent, in each of the last two years, and all the schools have long waiting lists."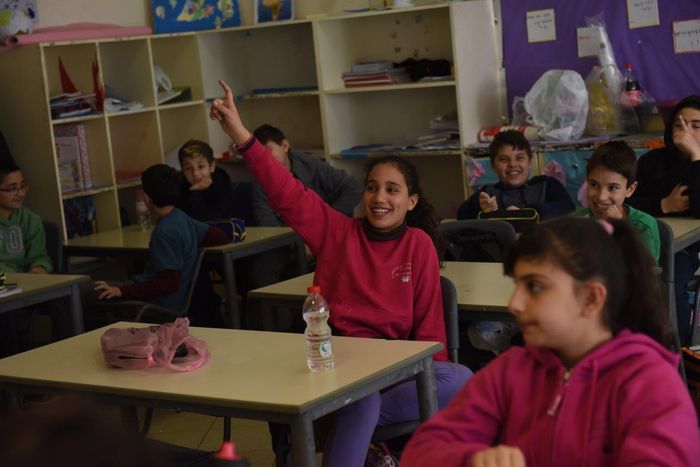 At the time of the fire, Hand in Hand operated four schools around the country. The schools in the northern coastal city of Haifa and in Jaffa, just south of Tel Aviv, were opened after the suspected arson attack and enrollment in all six has grown to 1,550 Jewish and Arab students. A seventh school in the central city of Kfar Saba is scheduled to open in September of 2017.
Goldman goes on to explain that they can see a real difference in the connectedness of their communities.
"The communities and children feel unified and strong in this path of shared society we all chose to walk in," she says. "The latest example could be seen when more than 900 people arrived at last year's annual meeting for the communities, that took place in the northern town of Sakhnin."
Despite their growth, Goldman says that it is not easy to convince everyone that working towards the goal of coexistence is the right path.
"We haven't faced similar resistance from extremists since the fire. However, it is still an ongoing struggle to convince the mainstream, on both sides, Jews and Arabs/Palestinians, that living together is the right choice," she says.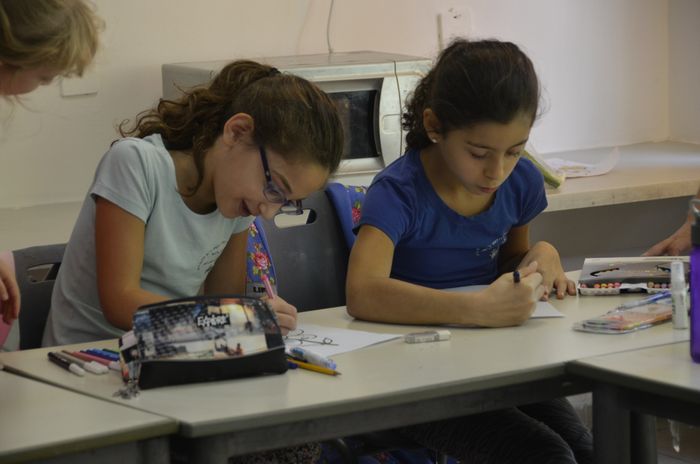 Looking towards the future, Goldman explains that Yad B'Yad aims to open 15 schools in all.
"Our main goal is to keep expanding - we aim at a spot were we have some 15 schools and around them communities of about 20,000 people," Goldman says.
"This would actually give what we do a stronger base of support and a bigger support within the mainstream," she adds.
Figures released by Israel's Central Bureau of Statistics earlier this year showed that the Jewish population of Israel stands at 6.377 million, or 74.8 percent of the population, while the Arabic population numbers about 1.771 million, or 20.8 percent. Another 374,000 people – 4.4 percent of the population – are non-Arab Christians, members of other religions, and people with no recorded religious affiliation.
Jessi Satin is an i24NEWS photographer and reporter.