Israeli hospital treats Palestinian and Iraqi kids – and a princess from Bahrain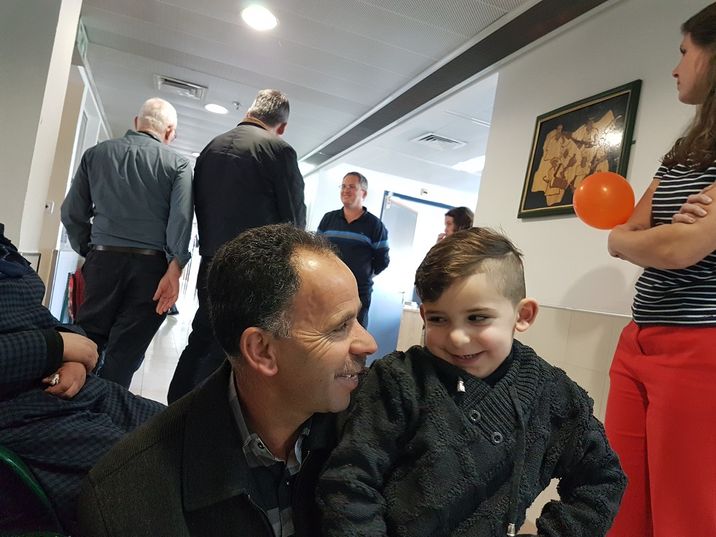 Palestinian Jaouad Kashkish with son Mohammed
Hiba Zoabi
A Holon hospital has given life-saving surgery to thousands of children -- about half of them Palestinian
In a Middle East wracked by political chaos, Israel has become in recent years a desirable destination for medical treatment for residents of countries that do not have official diplomatic relations with the country – and the number of patients has grown over the years, particularly from Arab and Muslim countries.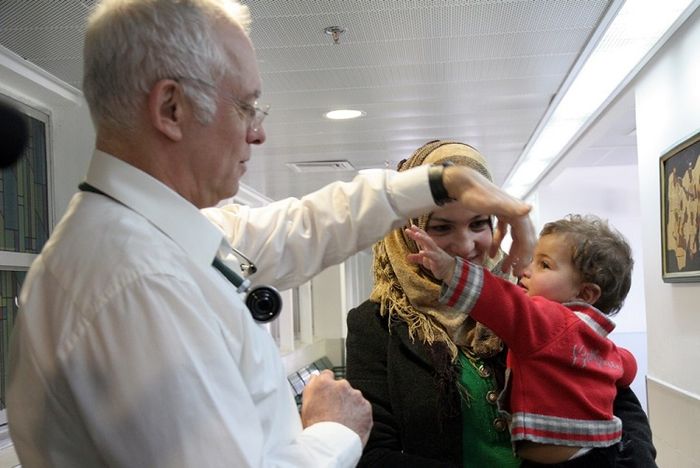 Hospitals in northern Israel have thus far treated some 1,320 wounded Syrians, including 150 children, according to recently released Health Ministry statistics.
Israel's military brings them to the hospitals, which have complained of a lack of government funding.
Wolfson Medical Center in Holon has admitted 4,100 children from outside Israel in the past two decades, most of whom suffer from heart ailments, and treated them for free. About half of the children were Palestinian, and hundreds were from Arab countries – mostly from Iraq, as well as several Syrian children and two from Afghanistan, while the remainder arrived as part of medical delegations that have worked with 53 developing nations around the world.
Two are better than one
Every Tuesday, a special clinic for Palestinian admits children from the West Bank and Gaza Strip. Dr. Akiva Tamir, director of Save a Child's Heart at Wolfson Medical Center, tells i24NEWS that "most of the patients we receive are Palestinians from the Bank and Strip.
"Since the project began 20 years ago, we have treated some 4,100 children from 53 developing countries, half of them Palestinian, and for years have treated Arab children from Syria and Iraq," he says. "We have also held courses for doctors specializing in heart ailments in these countries to complement treatment in their homeland."
Dr. Tamir adds: "20 children arrive from the West Bank and Gaza every Tuesday. We examine their condition and conduct the necessary tests in order to find out what kind of treatment they should receive, all while consulting with the doctors treating these children, whether they are from the [West] Bank or the [Gaza] Strip. WE try to treat severe cases as much as we can, as well as those who require intensive care who arrive within two or three hours."
Dr. Alona Raucher, a senior cardiologist at Wolfson Medical Center, recalls with excitement the condition of five-year-old Dareen, a Palestinian from Hebron. "Dareen arrived at the hospital in 2012 after unsuccessful heart surgery that caused her to suffer serious complications when she arrived. Her recovery was a miracle," she says, adding that the girl still needs further operations.
Saving a heart
Dr. Raucher emphasizes that ongoing treatment is extremely important and that the doctors are committed to treating children throughout their recovery and continuing to follow up post-recovery. "Children from the West Bank and Gaza arrive weekly for the necessary tests," she says. "The other children, from developing countries, visit the medical center via the medical delegations that conduct tests every few months, each time in a certain country."
Tamar Shapira of Save a Child's Heart strongly emphasizes the assistance of Israel's Ministry of Regional Cooperation, headed by lawmaker Ayoob Kara.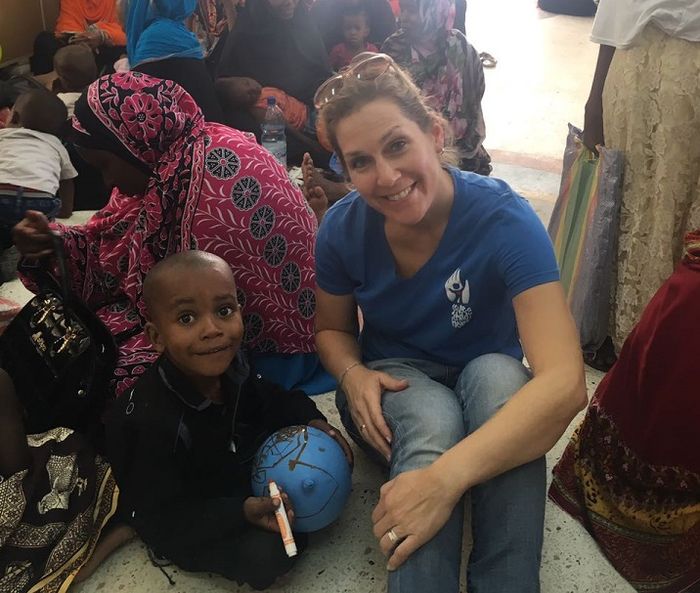 "Global statistic shows that one child out of every hundred suffers a heart problem," says Shapira. "A third of them require life-saving medical treatment, which shows us how necessary this treatment is for pediatric emergency rooms."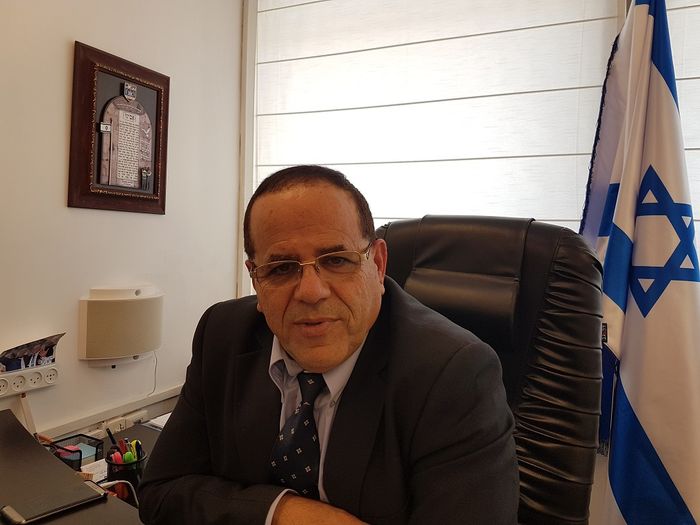 The organization founded by surgeon Dr. Amram Cohen 21 years ago has treated children arriving from Ethiopia, Vietnam, Jordan, Moldova, Tanzania, Russia, the Philippines, Nigeria, Ghana, Kenya, Angola, Iraq, Haiti, St. Vincent, Trinidad and Tobago, Ecuador, Mauritania, Senegal, the Ivory Coast, Sierra Leone, Uganda, Zimbabwe, Somalia, China, Romania, Ukraine, and others.
The organization brings children to Israel in groups of four to seven at a time, accompanied by an adult from their place of origin. A parent or a relative accompanies children under the age of three.
The children are first brought to the organization's children's home in Holon, where the live before and after the surgery. The average stay time is 6-8 weeks, depending on the child's condition, recovery time, and the accompanying adult's ability to travel back with the child. The children's home can host 24 children at any one time, as well as three international volunteers and two doctors undergoing training in the program.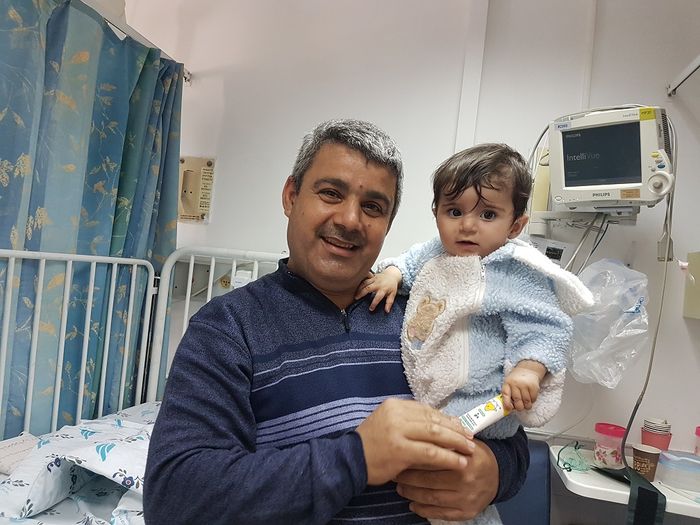 The Achim Yachdav organization brings the children via Jordan. Yosef, the foundation's coordinator, tells i24NEWS: "It is a Christian charitable organization that brings children with heart problems from Syria, Kurdistan, and Iraq. It all begin in Gaza and expanded out to Syria.
"One time we tried to bring a child from Algiers, but when he arrived in Jordan and had to cross into Israel, at the last minute he changed his mind and returned to his home country. Most cases from from Iraq, Kurdistan, [the Iraqi areas of] Dohuk, Mosul, and Sulaymaniyah.
Afghan boy
Jaouad Kashkish, a Palestinian from the village of Halhul near Hebron who is accompanying his three-year-old son Mohammed, tells i24NEWS: "I was told about Mohammed's birth while the candy was being hanged out – that he couldn't breathe. It turned out later that he had a problem with his coronary arteries and needed surgery right away. After I completed the official procedures, an ambulance went all the way to Wolfson, surgery was successful and his arteries were normal. We come here once a year in order to track his condition. My son lives a natural life now."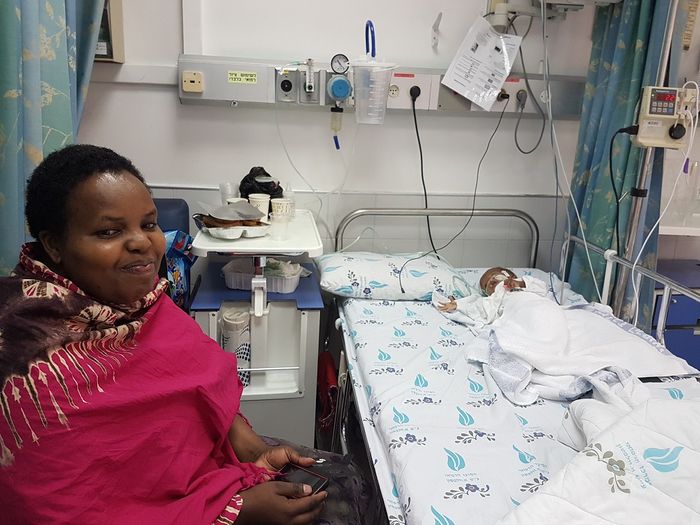 At the opening of a new critical care ward, Juma Ahmed of Kurdistan, accompanying his daughter Nian, who has lived in Israel for a dozen years, says: "They performed surgery on my daughter. She has a bad aortic valve, which they replaced and closed the opening in the heart. Her condition is now very natural. Today we are about to be released and go to the children's home and will visit the hospital for the necessary follow-up until we receive approval to return to our homeland."
Princess from Bahrain
13-year-old Philemon and 6-month-old Natasha came to the hospital from Kenya along with their mother. Philemon had surgery performed on his arteries and heart valves and is stable. But Natasha's weight stands at 3.7 kilograms (about eight pounds).
Nava Gershon, the nurse in charge of the ward, tells i24NEWS: "We will perform heart surgery on her, but first she has to gain weight, in addition to the cosmetic surgery to correct her palate. These patients came to Israel after being examined by one of the medical delegations in Tanzania in November."
Standing next to his son's bed, Mohammed Yaqoob from Afghanistan tells i24NEWS that they arrived once his son's condition became critical.
"My son's condition was extremely critical," he says. "He couldn't breathe. He is two years old, and heart problems slowed down his natural growth, and as you can see his physical build is very small."
A princess from Bahrain arrived thanks to close ties maintain by Minister Kara with various Mideast officials.
"She did not come as part of the project that treats hundreds of patients from different locations," Kara tells i24NEWS. "The princess insisted on coming here and receiving treatment in Israel in light of the faith she had in the Israeli health system. She believed recovery rates were high. They contacted me through a party in a third country. I approached the prime minister, completed everything required to bring here to Israel. She arrived along with her husband. Her condition was dire. They performed a successful operation as soon as she arrived and return to her homeland after three months."
You need to be logged in in order to post comments. Sign up or log in
An oasis in the desert in so many ways