Israel public broadcaster closing ahead of deadline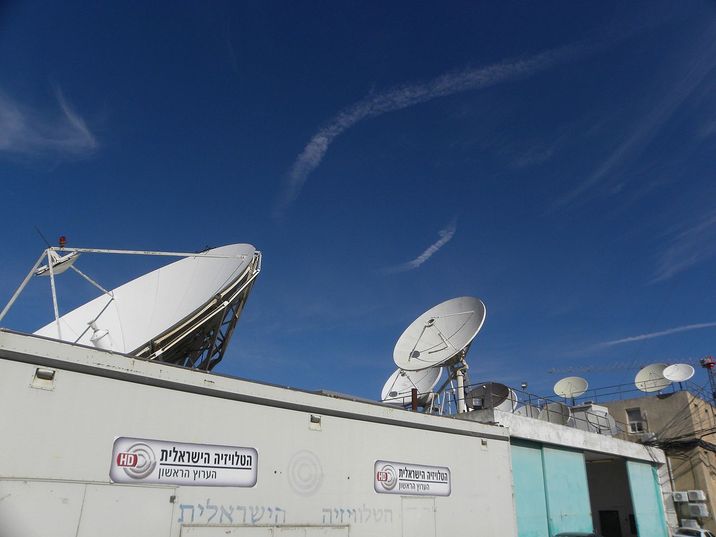 Anchor of the flagship evening newscast choked back tears as she presented its final broadcast after 49 years
Israel's public TV channel aired its main evening news bulletin for the last time Tuesday and other media said the whole public broadcasting network was closing as part of hotly disputed reforms.
The surprise announcement came with parliament expected to pass on Wednesday a law formally closing down the Israel Broadcasting Authority and replacing it with a new, more streamlined, public corporation on Monday.
Haaretz newspaper's online edition said David Hahn, the official receiver appointed to oversee the breakup, had ordered IBA broadcasts to cease from Wednesday morning with Channel One completely off air and the various public radio channels playing only music.
There was no official statement and it was unclear at exactly what time normal transmissions would end.
The anchor of the flagship "Mabat" (Look) evening newscast choked back tears as she presented its final broadcast after 49 years on Channel One.
Reporters, presenters and analysts on the popular show packed onto the set complaining bitterly that they had been given no advance notice and no opportunity to put together a dignified farewell edition.
"They are not giving us the opportunity to say farewell properly. They didn't give us the chance to say thank you to all the people here in the studio," said normally restrained presenter and commentator Yaakov Ahimeir.
"It's awful. They tell you two hours before the broadcast that this is the last Mabat?"
Speaking in a voice thick with emotion, main anchor Michal Rabinowitz said: "It's happening sooner than we expected."
Haaretz said that about 500 IBA staff would start work at the new corporation on Thursday ahead of its inauguration on Monday.
The reform plan had sparked a fierce political battle over control of the media, pitting Prime Minister Benjamin Netanyahu against members of his own cabinet.
Netanyahu initially supported the scheme but then turned against it.
Detractors say he backtracked after becoming convinced the new body would include journalists he sees as biased against him.
At one point, Netanyahu reportedly threatened to dissolve the government and call for elections unless the new corporation was scrapped before its scheduled start.
A compromise was said to have been reached later that would allow the new corporation to move forward as planned, while including a series of changes sought by Netanyahu.
The changeover had been due to take place on April 30 but a stormy late night Knesset session last week pushed back the deadline to May 15.