Amos Gitai speaks to i24NEWS on latest film documenting life in the West Bank
'Being critical of a country doesn't mean you are against it, it means you want it to be better,' says Gitai
Known for lengthy and politically charged feature films and documentaries, Amos Gitai, spoke with i24NEWS on Wednesday to discuss his latest documentary. West of the Jordan River, that will be shown at the famed Cannes International Film Festival this week.
Since his last film Field Diary came out in 1982, he has returned to the West Bank to document the relationships between Jewish settlers, leftists, and activists in the historically infamous territory.
Gitai who started out as an architect, said he has always been compelled to the subject matter because he feels "a very strong bond to it."
"I was in several wars and I was shot," he tells i24NEWS of his time serving as an Israeli Defense Force soldier, "I feel very strongly about it." 
He adds that, today, "We are not in a good moment of history," speaking about the longstanding conflict Israel faces with the Palestinians and an increasingly hard-line government within Israel.
"Every form of art has to respond to the major concerns of the citizens," Gitai says. "I would say this is a film by Israeli citizens concerned about the direction that the country is taking."
"When you hear more and more racist voices, when you hear that the minister of culture wants to close down the Arab theater in my hometown Haifa, when there are more and more limitations on young filmmakers...I think I have to take my responsibility as a citizen and talk to the world"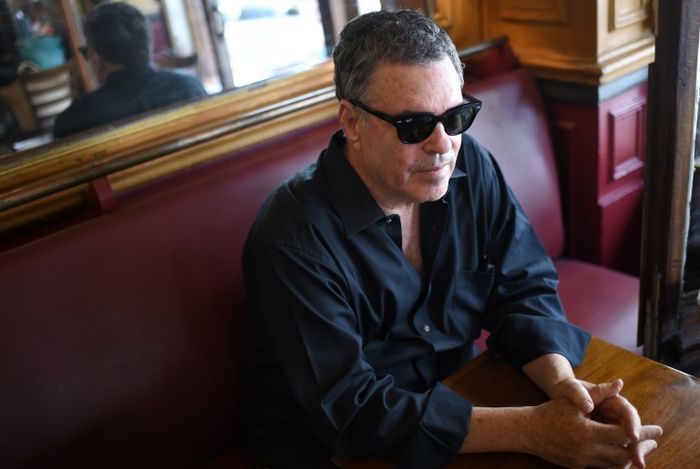 Gitai films several NGOs such as Breaking the Silence and B'tselem who have been under threat and sharp condemnation by the Israeli government.
"I think these people are very moving because they are very engaged," Gitai says. "They want to create a bridge beyond this very sad moment that we are in."
"And I think we will need them," he continues.
"We need these people with willingness to make inroads with the Palestinians," says Gitai. "Because both people are here to stay"
When asked if worried about the freedom of art in Israel, as the current minister of culture Miri Regev has been going head to head with many established creators and artists in the country, he responded, "She will do what she wants to do," speaking of Regev, "but I am not in agreement with her."
In recent years, Regev has been seeking to create a very specific narrative of culture within Israel, sparking outrage among Israeli artists and lawmakers alike.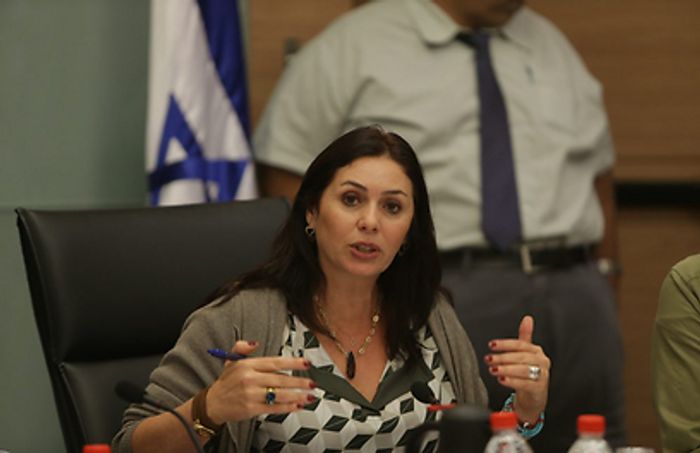 Last year, she proposed a bill called "Loyalty in Culture," aimed at changing how cultural institutions are funded by the state. According to the bill, financial support is conditional upon their respect towards Israel, and the support of those who deface the flag or other national symbols, incite racism, violence or terror would be revoked
"I think these people will destroy the Israel that I love, " Gitai stated of the current Knesset, "Which is an open society that allows people to speak up, allows them to create, and to support works even if they are in contest with policy," noting that the this is the most right-wing government the country has ever had, with "a great collection of racists," he added.
"I think that they want a much more Soviet kind of culture, which will just obey to what is the order of the day," Gitai stated. "It's a dangerous tendency for the country and for the Israeli artists, who I'm sure love the country."
"Being critical doesn't mean you are against it, it means you want it to be better."
Literary and artistic freedom in Israel
Earlier this month, author , Dorit Rabinyan talked to i24NEWS about her own novel being taken off school reading lists by Education Minister Naftali Bennett for its "controversial subject matter" of a love affair between an Israeli woman and a Palestinian man in Manhattan's Greenwich Village.
"My book was found to be dangerous to young readers for being inappropriate, according to their [the Ministry of Education] view," says Rabinyan to i24NEWS' Yael Lavie in a television interview.
"I found myself in the midst of a huge public storm in Israel," she says.
The ban raises further concerns of literary and artistic freedom in Israel, and Rubinyan says she worries about the younger generation who have been "swept up by the nationalistic waves" that continue to swell in Israeli society.
She notes that the voices of artists and NGOs from within Israeli society such as Breaking the Silence are crucial to a functioning democracy, but are under fire, echoing Gitai's sentiments.
The people need to start listening to these voices, but "we've stopped listening to smart people," she says and instead to the "politicians who control our life," and perpetuate the state of conflict.