Rivlin hosts Muslim leaders for celebratory iftar dinner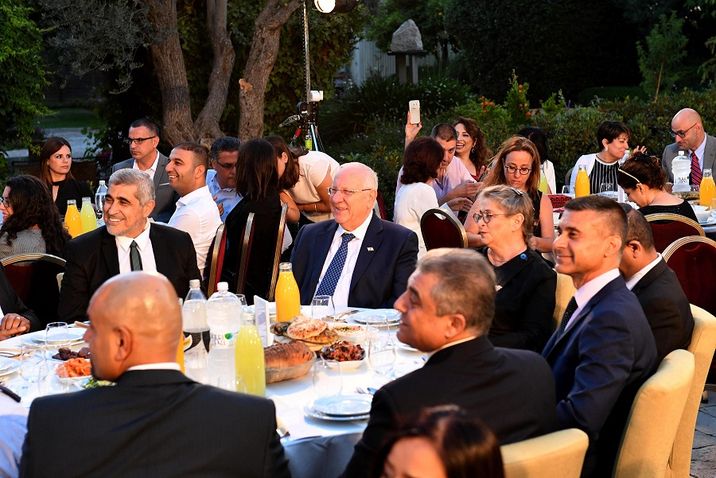 Israeli President Reuven Rivlin hosts Iftar dinner at his residence in Jerusalem on June 12, 2017
Mark Neiman / GPO
Israeli president speaks about violence in Arab towns across Israel during month of Ramadan
Israeli President Reuven Rivlin hosted Muslim leaders and foreign diplomats for a celebratory iftar dinner, marking the end of a day's fast during the holy Muslim festival of Ramadan, on Monday evening.
Rivlin hosted the President of the Shariya Court of Appeals, the Qadi Abed Alhakim Samara, Chairman of the Arab Regional Council Heads and Mayor of Sakhnin Mazen Ganim, as well as Rabbi David Menachem at his official residence in Jerusalem. Ambassadors to Israel from Egypt, Jordan, Turkey, and Kazakhstan were also in attendance.
"Ramadan is the holiest month for Muslims around the world," Rivlin said. "For all Muslim communities across the world, Ramadan is a symbol of the same base values, of unparalleled importance: family and community, charity and care for the weak, spiritual reflection, and soul searching.
Rivlin asserted that the values celebrated during Ramadan are universal to people of all faiths and creeds.
"These are the values, with which every human being can and must identify," Rivlin said. "These are the values which have the power to uplift every communit​y, and to bring together communities, and peoples."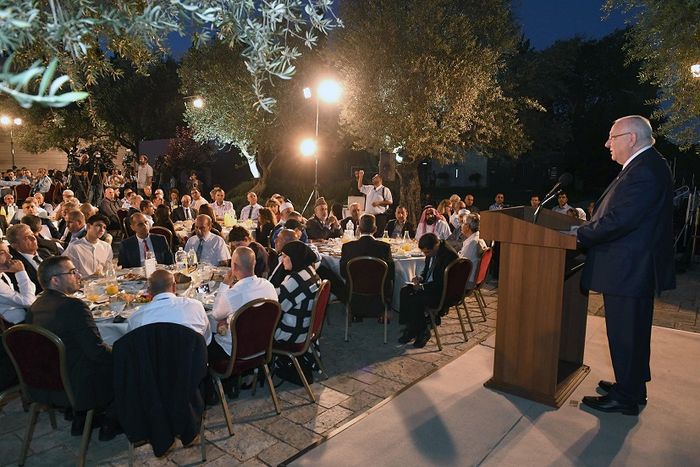 The president said that he was pained by recent uptick in violence that has been on the rise in Arab towns.
"We are meeting here not at an easy time. The Arab public in Israel is crying out against a plague of rampant violence in Arab towns, against infiltration of criminal organizations, which are impacting the lives of innocent people," Rivlin said. "I am pained by this severe distress. A sense of personal security is a basic condition for normal life. For life in a proper society."
"In my discussions with the Chief of Police, and with the leaders of the Arab community, I recognize a sincere and courageous willingness to move forward," Rivlin said. "Despite the difficulties, despite the complexities, despite the past. In order to build trust, we will be compelled to look to the future."