Israeli police officer laid to rest after deadly Temple Mount Attack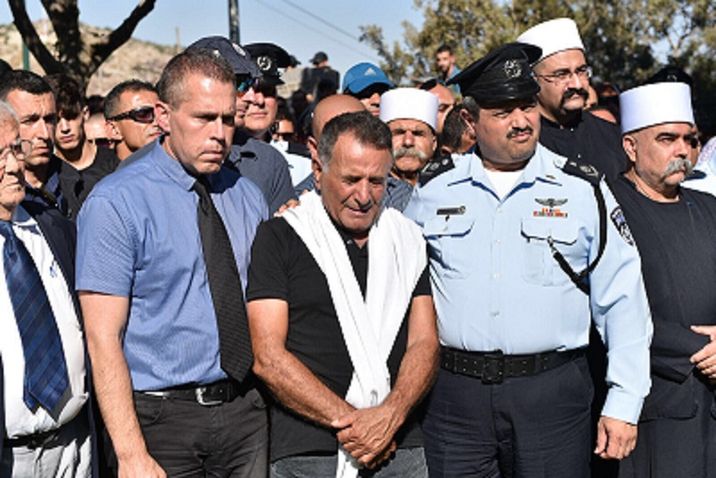 Mourners gather for the funeral of Sergeant Major General Haiel Stawi on Friday, July 14, 2017
Israeli Police Spokesperson Unit
Both murdered police officers were from small Druze villages in Israel's north.
The two police officers killed in an attack on the Temple Mount holy compound in Jerusalem were laid to rest Friday in their villages in northern Israel.
Internal Security Minister Gilad Erdan, senior police officers, family and friends attended the burial of Sergeant Major General Haiel Stawi in the predominately Druze village of Maar.
Stawi dedicated his life to public service, climbing the ranks of Israel's Border Police before being promoted to the special unit that secures Jerusalem's sensitive Temple Mount complex.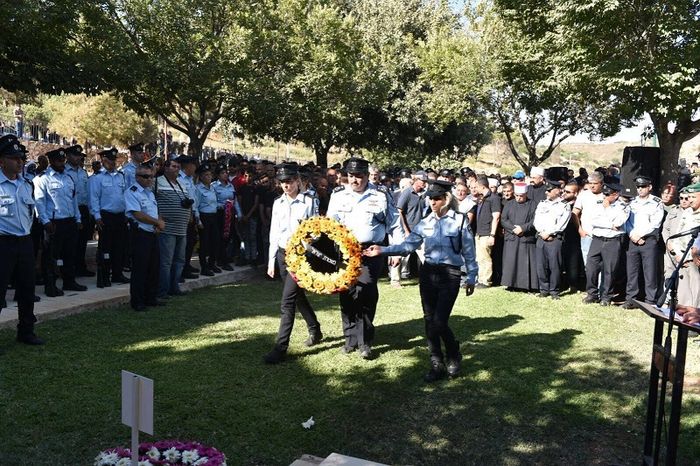 Israeli Chief of Police Roni Alsheikh described Stawi as a "good friend" who was always "professional, steadfast and vigilant" and "the first to volunteer to help a friend in need."
"Today, terrorists opened fire from a short range away," Alsheikh said. "As usual, you were the first to act and run to where the shots were coming from."
"There's no way to describe this amount of pain," Alsheikh said to the Stawi family, "we promise you will never walk alone."
Major Stawi is survived by his wife, three-week old baby, his parents and three siblings. Like the second murdered officer, Stawi was a member of the Druze community, a religious minority spread across Israel, Lebanon and Syria.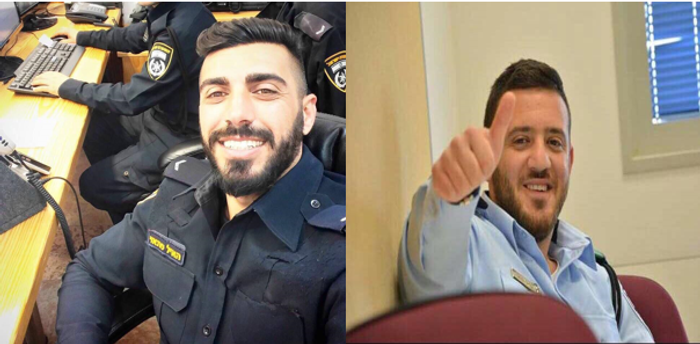 In total, two Israeli police officers were killed and a third injured after three Arab-Israeli gunmen opened fire at Jerusalem's ultra-sensitive Temple Mount holy site in an attack that is likely to exacerbate Israeli-Palestinian tensions.
Shots rang out at the Lion's Gate entrance to Jerusalem's Old City early Friday morning before three armed assailants fled to the Al-Aqsa mosque at the southern reaches of the Temple Mount compound, where they were shot dead by security forces.
The two officers who were evacuated to Jerusalem's Hadassah Mount Scopus Hospital in critical condition with gunshot wounds later succumbed to their injuries.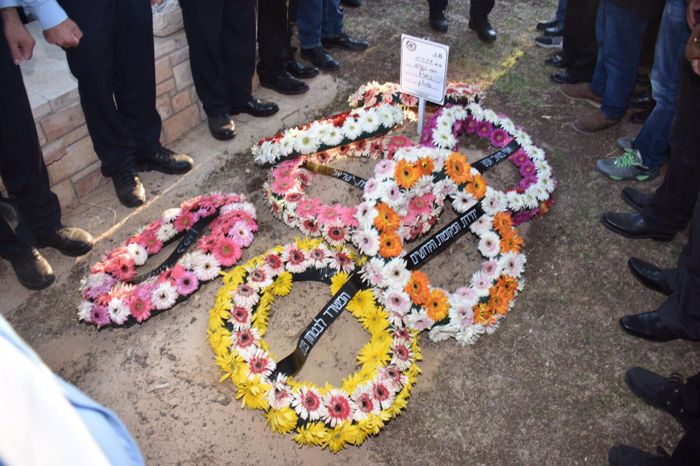 The second officer, Lieutenant-Colonel Kamil Shanan, was laid to rest shortly after Stawi in the hailed from the prominent Druze village of Hurfeish, in the hills of Israel's north.
Shanan, 22, was married and father to a three week old baby.
He joined Israel Police only seven months ago and served in the unit that guards the Temple Mount, and also left behind parents and four siblings.
"Only last December you were conscripted, and you have become loved by all, quiet, courteous and polite," said Alsheikh in an eulogy.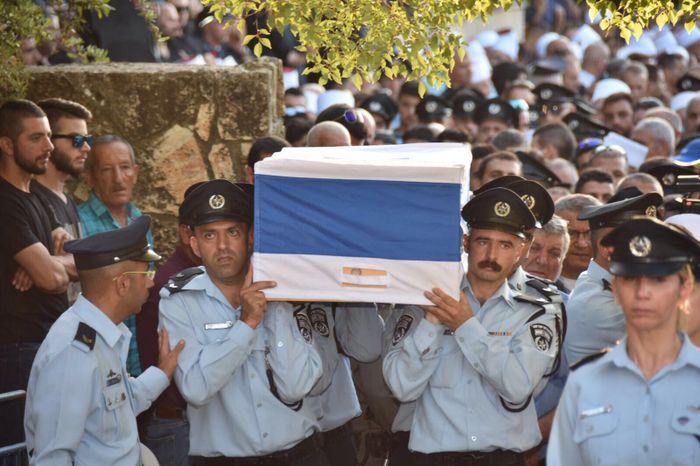 He then turned to Shanan's family: "unfortunately, we are burying two sons of the Druze community today. There is no need to elaborate on the dedication of this community to the State of Israel, its love of the security service and the police service in particular. We embrace a warm, strong and loving embrace, and we pledge to be always with you and your side, to support and strengthen."
A third victim remains in hospital in light to moderate condition after suffering a shrapnel injury.
Security forces locked down the area and the Al-Aqsa mosque was closed to Friday prayers for the first time in decades, with the Israel Defense Forces (IDF) saying it was preparing for violent confrontations in the aftermath of the attack.