REM front man voices support for Radiohead concert in Israel despite backlash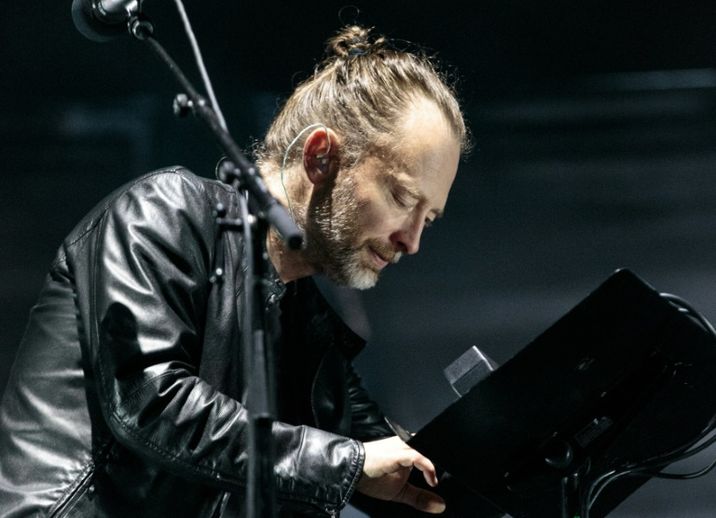 Radiohead frontman Thom Yorke performs in Austin, Texas, in October 2016
SUZANNE CORDEIRO (AFP/File)
Radiohead slated to perform in Israel after BDS supporters call for them to cancel concert
Lead singer of the rock band REM expressed his support for Radiohead's decision to perform in Israel, despite backlash from BDS supporters.
"I stand with Radiohead and their decision to perform. Let's hope a dialogue continues, helping to bring the occupation to an end and lead to a peaceful solution. Sincerely, Michael Stipe," the REM front man wrote on his Instagram profile.
Radiohead's lead singer Thom Yorke pushed back against Israel boycott supporters last week, responding to criticism over the band's planned performance in Tel Aviv next week.
Yorke tweet back after film director Ken Loach penned a scathing op-ed in the British Independent newspaper castigating the band for its upcoming concert.
"Playing in a country isn't the same as endorsing the government. We've played in Israel for over 20 years through a succession of governments, some more liberal than others. As we have in America," Yorke tweeted.
Yorke's comments came as a response to Loach, who claimed that Radiohead wasn't open to hearing the Palestinian narrative or learning about Israel's military control over the West Bank.
"I don't know who is advising Radiohead, but their stubborn refusal to engage with the many critics of their ill-advised concert in Tel Aviv suggests to me that they only want to hear one side – the one that supports apartheid," wrote Loach, a support of the Boycott, Divestment and Sanctions movement.
The fight between Yorke and BDS has reached a fevered pitch. At a recent concert in Britain's Glascow, audience members unfurled Palestinian flags. From the stage, Yorke remarked over the microphone: "Some f***ing people."
Yorke has previously responded to the criticism, telling Rolling Stone in June: "I would never dream of telling [Loach] where to work or what to do or think. The kind of dialogue that they want to engage in is one that's black or white. I have a problem with that. It's deeply distressing that they choose to, rather than engage with us personally, throw shit at us in public. It's deeply disrespectful to assume that we're either being misinformed or that we're so retarded we can't make these decisions ourselves."
Loach is one of those supporting the cultural boycott of Israel, over its alleged treatment of the Palestinians. Along with musicians such as Brian Eno, Elvis Costello and Roger Wates, they seek to pressure artists into not performing in Israel, or accepting funding from its government.
Many supporters of Israel argue that a boycott is not only counterproductive but it holds Israel to a double standard and may smack of anti-Semitism.
The Tel Aviv concert is still scheduled for 19 July in Hayarkon Park. The band has previously toured Israel but this is the most intense pressure the group has faced so far.
You need to be logged in in order to post comments. Sign up or log in
Thank You and May Gd bless you and your Band for being standing with The State of Israel. Robert Rogoff. Beit Shemesh Israel