Young Israeli couple's cancer fundraising campaign goes viral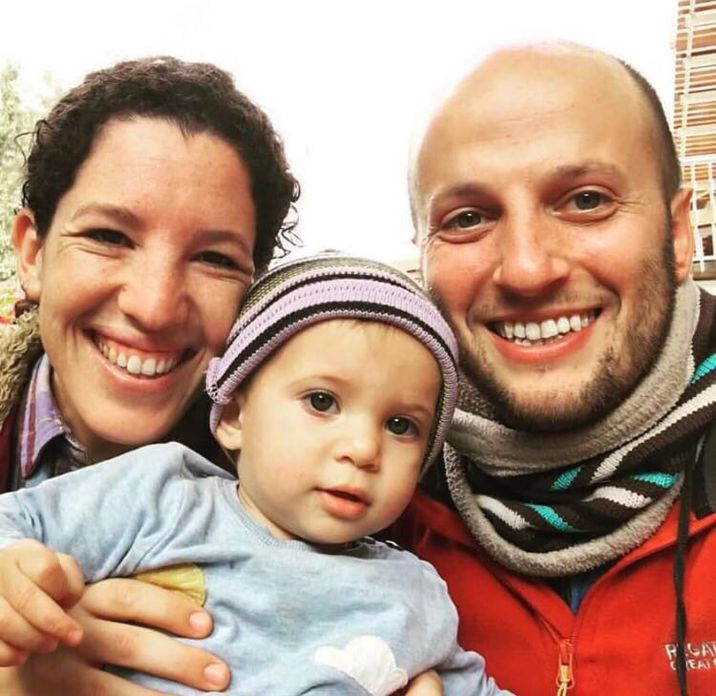 Emly and David Kay with baby Noa.
Courtesy
'Save Dave' campaign raises over half of $100,000 dollar target in less than 24 hours
When American-Israeli Emly Kay launched an online fundraising campaign on Tuesday to help her husband fight a difficult battle against a rare form of lung cancer she had no idea it would be embraced by such a large outpouring of support from around the world.
Within 24 hours of launching the campaign over $50,000 dollars, half of the overall target, had been raised in order to help 32-year-old British immigrant David Kay.
David and Emily, who, along with their young daughter Noa, live on Kibbutz Ginosar in the north of Israel, have been "blown away" by the outpouring of support and donations they received via the campaign called "Save Dave."
"It's been so overwhelming," Emly tells i24NEWS.
"We have received so much love and support from all around the world, and we are truly grateful. There have also been a number of people who have offered advice and given us medical second opinions, which is also much appreciated."
In June 2016 David was diagnosed with Stage IV Non-Small Cell Lung Carcinoma EGFR+ with multiple Brain, Liver, and Bones Metastasis, a rare case considering is a healthy young male who had never smoked.
As highlighted in the campaign, each year more people die of lung cancer than of colon, breast, and prostate cancers combined. Around two out of three people diagnosed with lung cancer are 65 or older, while less than two percent are younger than 45.
After being diagnosed David began a trial biological breakthrough treatment called Tagrisso and while it kept the cancer at bay for seven months it eventually stopped working and his oncologist decided that chemotherapy was the best treatment. David is also currently undergoing whole brain radiotherapy (WBRT) in order to control the rapid spread of tumors that continue to multiply.
"As Dave's treatment progresses, we are realizing how much we need extra support," Emly wrote on the campaign page.
"We are surrounded by loving friends in our home in Israel, but our families are located in different countries and the intense medical treatment that Dave requires is taking its toll not only emotionally but financially." Emly's family lives in the US, and David's in the UK.
While Emly stresses that there is currently no cure for the type of cancer David has, she believes that with careful monitoring and effective treatment, he will be able to manage the disease as a chronic illness and eventually go back to living the active life he had before the diagnosis.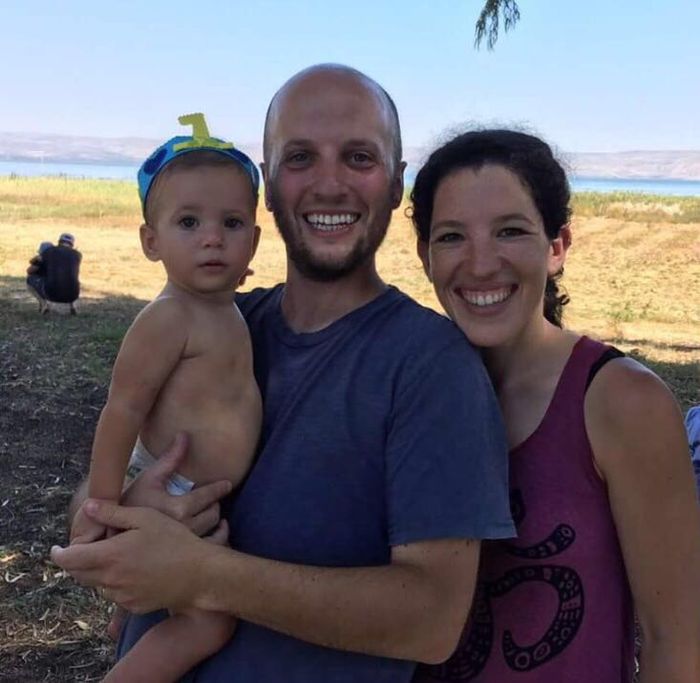 In order to find an effective treatment, however, Emly says that they will be forced to spend money that they don't have. Up until now most of David's treatment has been covered by his health insurance but other more experimental options are not covered and some are even located outside of Israel.
As well as paying for breakthrough treatments, the fundraising page is intended to ease the burden of daily life on the young couple. David is no longer able to work as a tour guide and with the added strain of traveling to the center of the country for treatments and tests David and Emly find themselves with one household income as well as juggling taking care of their daughter and other daily tasks.
At press time over $65,000 dollars had been donated to the campaign, it had been shared close to 1,000 times on Facebook and the video viewed over 66,000 times.
Since launching the campaign Emly says that she feels "it's no longer just us going through this, we are really feeling the responsibility that goes with a campaign like this."
While she was apprehensive about exposing their story to the world, Emly says it was the right decision. "We've received such an outpouring of love and support and it's really lifted David's spirits and has given us a new lease of hope, so it's all been worth it."
Donations can be made here.