Israel says plans to strip Al Jazeera journalists of passes due to 'incitement'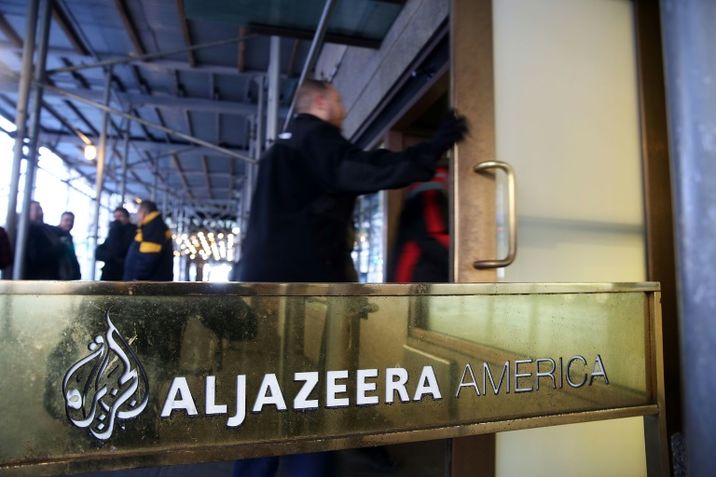 People walk into the offices of Al Jazeera America on January 13, 2016 in New York City
Spencer Platt (Getty/AFP)
Communications Minister Ayoub Kara accuses network of incitement during Temple Mount clashes
Israel's communications minister announced on Sunday that he plans to close the Jerusalem bureau of the Qatar-owned media network Al Jazeera.
In a request issued to Israel's Government Press Office, Communications Minister Ayoub Kara asked that Al-Jazeera journalists in Israel be stripped of their press passes due to the network's reporting of the most recent wave of Temple Mount clashes.
"Due to Al-Jazeera's coverage of incitement against Israel which escalated during the Temple Mount clashes, I request that Al-Jazeera journalists in Israel should have their press credentials revoked."
Shortly afterward he told a news conference: "Al-Jazeera has become the main tool of Daesh (the Islamic State group), Hamas, Hezbollah and Iran".
He accused the Qatar-based broadcaster of "inciting violence which has provoked losses among the best of our sons", referring to two Druze policemen who were killed in a July 14 attack near the Al-Aqsa mosque compound in east Jerusalem.
An official at the channel's headquarters in the Qatari capital Doha told AFP that the network "deplores this action from a state that is called the only democratic state in the Middle East and considers what it has done is dangerous".
Israeli Prime Minister Benjamin Netanyahu, who himself has condemned the station's coverage of Israel, tweeted congratulations to his minister "who on my instructions took concrete steps to end Al-Jazeera's incitement".
The head of Israeli Government Press Office, Nitzan Chen, issued a response shortly after Kara's letter emerged, stating he would defer the decision to Israel's security chiefs as the matter is an issue of national security.
The Foreign Press Association of Israel and the Palestinian Territories, which represents Al-Jazeera and most other foreign media outlets operating in the region, released a statement cautiously expressing "concern" about the Israeli proposal.
"Al-Jazeera is a member in good standing, and this move by the Israeli government is certainly a cause for concern. The Foreign Press Association will study the Israeli decision and then decide how to proceed," chairman Joe Federman said. 
The request comes one week after Kara stated he was figuring out a mechanism for "bringing about the closure of Al Jazeera's incitement broadcasts in Israel," following Prime Minister Benjamin Netanyahu's repeated calls for its presence in Israel to be terminated.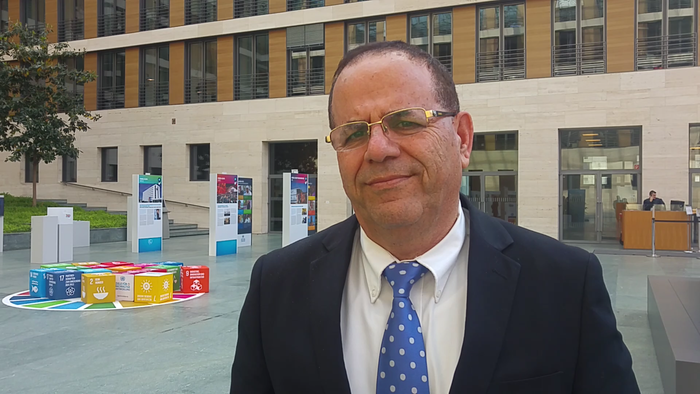 Saying he will hold talks with the legal department of the Ministry of Communications and the national Broadcasting Authority last week, Minister Kara of the ruling Likud party said that "we identify with the moderates in the Arab world who are fighting terrorism and religious extremism."
"Here, too, there is no room for a channel that backs terror, just as Saudi Arabia, Egypt, Jordan, Bahrain, and others - who expelled the inciting channel from their country - did," he added, referring mostly to the Saudi-allied states who loathe Al-Jazeera's often critical coverage of some repressive Middle Eastern regimes.
"We must join forces and cooperate - in the war against the channels that preach terrorism," Kara said.
Kara's announcement is the latest in a long string of Israeli government threats against the Qatar-owned global broadcaster, which operates Arabic and English channels.
In July, Netanyahu published a late-night Facebook post in which he said "I have appealed to law enforcement agencies several times to close the Al-Jazeera office in Jerusalem. If this does not happen because of legal reasons, I will work to legislate the laws required to remove Al-Jazeera from Israel."
The network flayed the Facebook post as a "vicious" attack on free speech, defended its coverage as professional and objective and foreshadowed a legal battle if Netanyahu follows through on his vow.
Just a month earlier the Yedioth Ahronot newspaper reported that Netanyahu had met with members of the Foreign Ministry, Shin Bet security service, Government Press Office and the Defense Ministry to discuss preliminary steps for shutting down the network's Jerusalem bureau.
You need to be logged in in order to post comments. Sign up or log in
the terrorist need Network should be closed down in all Democratic countries.
We don't need another fake news network in Israel. Israel has enough problems to deal with.