World's oldest man and Holocaust survivor dies in Israel aged 114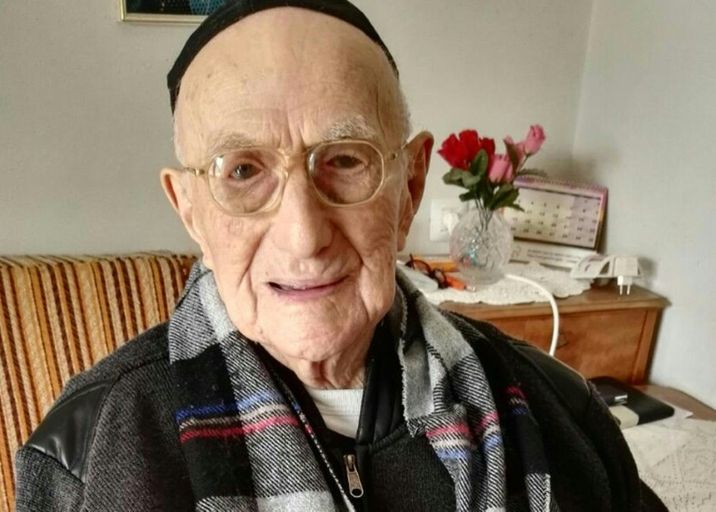 Yisrael Kristal was recognised as the world's oldest man by Guiness World Records in March 2016
Shula Kopershtouk (AFP/File)
For his 113th birthday last year, Kristal celebrated with an official bar mitzvah ceremony
Yisrael Kristal, an Israeli-Polish holocaust survivor holding the record of oldest living man, died Friday, according to Israeli media reports.
Kristal, originally from Zarnow in what is now Poland, was born on September 15, 1903 -- three months before the Wright brothers' first successful powered airplane flight.
A resident of the coastal city of Haifa since immigrating in 1950, Kristal was given a certificate by Guinness World Records last year, acknowledging his status as the oldest known living man.
Guinness World Records' website said that on receiving his certificate at his home in the northern Israeli city of Haifa last year he offered no explanation for his longevity.
"I don't know the secret for long life. I believe that everything is determined from above and we shall never know the reasons why," he said.
The Guinness Book of Records rules states that a person's age must be proved by an official document issued during the first 20 years of their life. Kristal had a marriage license issued in Poland 87 years ago when he was 25 years old.
He also provided a document registering him as a resident of Lodz that was issued in 1918, when he was 15 years old.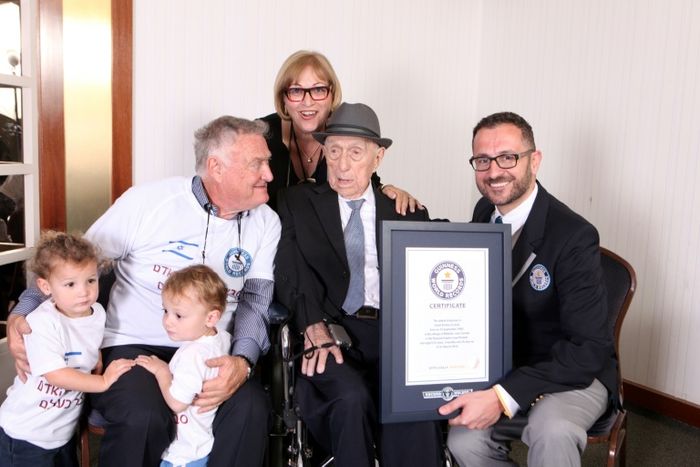 After Germany invaded Poland in World War II, Kristal, his wife and their two children were sent to the Lodz ghetto where both children perished.
He and his wife were then sent to Auschwitz where she was murdered. Kristal survived weighing just 37 kilos (81 pounds) at the end of the war.
Around 1.1 million people, most of them European Jews, perished in the camp between 1940 and 1945 before it was liberated by Soviet forces.
Kristal remarried in 1947 and immigrated together with his wife to Israel a few years later where he opened a sweet shop. 
For his 113th birthday last year, Kristal celebrated with an official bar mitzvah ceremony, which he had never received at the traditional age of thirteen.
Kristal was unable to celebrate his Bar Mitzvah in 1916 because his mother had died three months earlier and his father was a soldier in the Russian army at the time of World War I.
"My father is religious and has prayed every morning for 100 years, but he has never had his Bar Mitzvah," his daughter Shula Koperstoch told AFP last year.
He is survived by a son, daughter, grandchildren and great-grandchildren.
Since he was an observant Jew, his family could not be reached on Friday evening, the onset of the Jewish sabbath.
The World Jewish Congress noted his passing in a brief Twitter statement.
"Holocaust survivor Yisrael Kristal was the oldest man in the world. Yisrael passed away today. May his memory be a blessing."