Israeli magnate accused of bribery: Soros funding campaign against me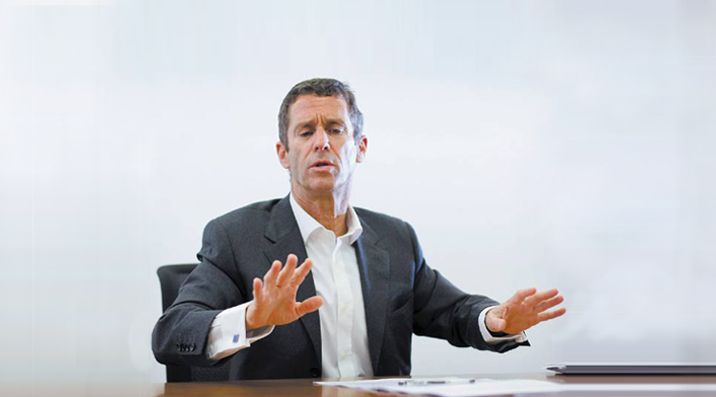 Beny Steinmetz
http://beny-steinmetz.com
The 60-year-old magnate controls mining firm BSG Resources and was put under house arrest in 2016
Israeli diamond magnate Beny Steinmetz on Monday claimed that billionaire George Soros was behind charges against him after the country's national fraud unit detained him for suspected money-laundering involving alleged involvement in real-estate deals abroad.
Steinmetz alleged during his remand hearing that "Soros marked me [as a target]" and that his treatment was "customary in totalitarian states." He has previously accused Soros of funding a campaign against his business interests in the African nation of Guinea, according to Israeli daily Haaretz.
Police placed the diamond mogul under house arrest in December of 2016 as part of a corruption probe involving dealings Guinea.
The Israeli billionaire controls mining firm BSG Resources and was arrested as part of a wide-ranging investigation involving tens of millions of dollars and including authorities in Israel, Guinea, the United States and Switzerland, Israeli police said in 2016.
Steinmetz, along with four other unnamed individuals, is currently suspected of money laundering, falsifying documents, using fake documents, false registration of corporate documents, fraud, breach of corporate trust, obstruction of justice and bribery.
The 60-year-old magnate was ordered to remain under house arrest and was not permitted to visit his Israeli offices. He was also forbidden from leaving Israeli territory and his Israeli and French passports have been confiscated.
Austrian media reported on Monday that Tal Silberstein, an adviser to Austrian Chancellor Christian Kern, was also among those detained, but there was no official confirmation.
In 2016, BSG Resources issued a statement calling the allegations against Steinmetz "baseless".
"This development is in the aftermath of ongoing and what BSGR believes to be obsolete investigations against BSGR which were initiated by the government of Guinea since Alpha Conde came to power in 2011 to expropriate its assets," the statement said.
"BSGR has repeatedly demonstrated that these allegations of bribery are not only baseless, but are a systematic attempt by the current government of Guinea to cover up the endemic corruption which has blighted Guinea."
The west African nation has huge untapped deposits of diamonds, gold and uranium.
After his election as president in 2010 following years as an opposition leader, prisoner and exile, Conde launched a radical review of permits allotted under military dictator Lansana Conte.
The highest-profile victim of a permit withdrawal was the VBG consortium formed in 2010 by Brazilian mining giant Vale and Steinmetz's BSGR.
VBG was stripped of its concession in Guinea's Simandou mountains, a southeastern region estimated to contain the world's biggest untapped iron-ore deposit.
Conde said in 2014 that a probe had cleared Vale of any involvement in or knowledge of BSGR's allegedly corrupt obtaining of the permit.
Read more: Wealthy Israeli helped fund Kushner Companies buying spree, say reports