Likud defends use of at least 1,200 hidden cameras in Arab polling stations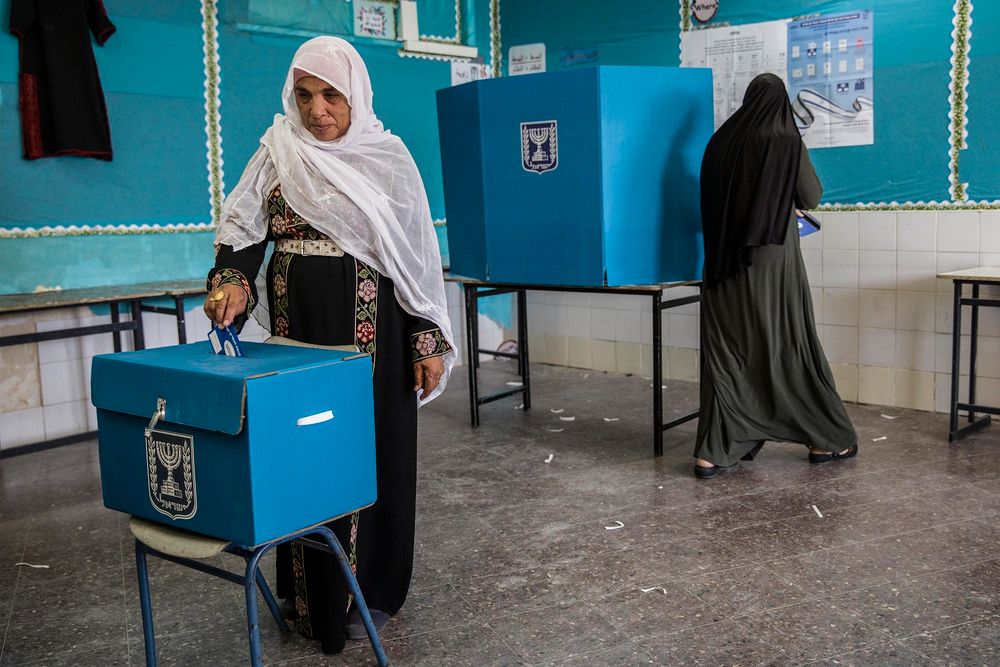 Vanishing ballots, torn signs, hidden cameras - the list of violations is getting longer
Prime Minister and Likud party leader Benjamin Netanyahu defended the use of cameras in polling stations on Tuesday, after a reported 1,300 hidden cameras were found and confiscated by police from Likud activists.
The cameras were worn inconspicuously by Likud election observers, at what ynet reported was a considerable budget to Likud. They were found at polling stations in Arab-majority towns in northern and central Israel, including Sakhnin, Majd al-Krum, Nazareth, Tamra and Jisr a-Zarka.
Likud later admitted it had outfitted 1,200 of its activists with hidden cameras.
The head of the Central Elections Committee, Hanan Meltzer, said the cameras were illegal, and that video should only be taken in a polling station in "exceptional circumstances," mainly to document election fraud.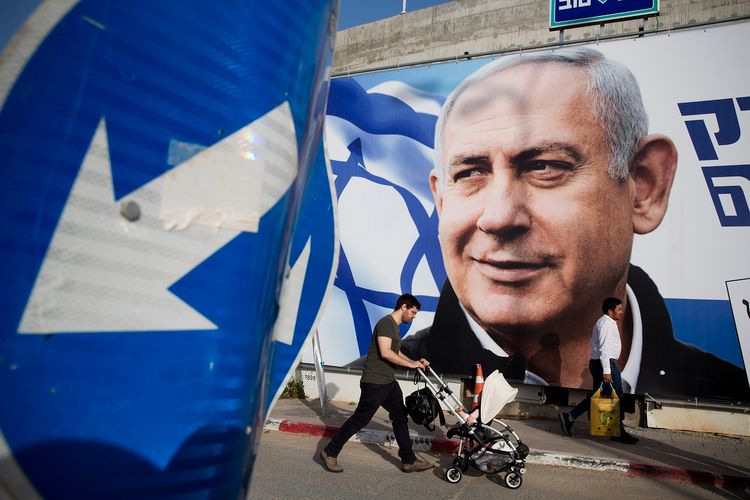 Netanyahu, who joined Likud activists in getting out the vote after casting his own ballot, attempted to spin this in his favor, passing the covert measure as a means to uphold transparency.
"There should be cameras everywhere, not hidden ones," he said, adding that it would "ensure a fair vote."
The Arab-majority Hadash-Taal alliance confirmed it had presented an urgent complaint to the elections committee demanding the "illegal" cameras be immediately removed.
One of the alliance's leaders, Ahmed Tibi, said Likud was resorting to covert means to try to influence the polling day outcome.
"Netanyahu wants to lower the percentage of Arabs arriving at the polls," he said.
Koby Matza, an attorney and member of Netanyahu's campaign even, echoed his party leader, saying "the cameras were intended to ensure a fair vote."
The attorney went as far as saying that "the problem is in the behavior of those people in the Arab community."
"I'm getting reports from polling stations all over the country where our representatives, of Likud especially, are kicked out of the polling stations in the Arab sector," he added.
Matza also claimed, contrarily to police and observer reports, that the cameras were not hidden.
According to Channel 13, a few cameras were also found in ballot stations in ultra-Orthodox neighborhoods, which is likely to be more problematic for Netanyahu politically.
Videos posted online appeared to show Likud activists being confronted by other observers and the police over small cameras concealed on their person.
Confrontations erupted in polling stations after the cameras were discovered, with voters decrying the measure as illegal.
Police spokesman Micky Rosenfeld said there had been "a number of suspected irregularities in polling stations in the northern region."
He said they were working to prevent further issues.
Benjamin Netanyahu apparently reacted to the mounting controversy when he came to vote shortly before noon in Jerusalem.
"Cameras should be installed everywhere in order to ensure a fair election," the leader said.
In an seemingly unrelated case, a right-wing activist was arrested in the Bedouin city of Rahat, in southern Israel, for putting a camera in a polling booth.
The aim was reportedly to disqualify the specific location, according to Israeli daily Maariv. Police were investigating further.
Voting began at 4:00AM GMT, with polls suggesting a close race between right-winger Netanyahu and centrist Benny Gantz.
In 2015 elections, Netanyahu was heavily criticized for saying on polling day that Israeli Arabs were voting in "droves", a comment he later apologized for.
Israeli Arabs, who make up around 17.5 percent of the population, are Palestinians who remained on their land after the 1948 creation of Israel. They are largely supportive of the Palestinian cause.
This article received 0 comments