Israeli police to question former US envoy in Netanyahu corruption probe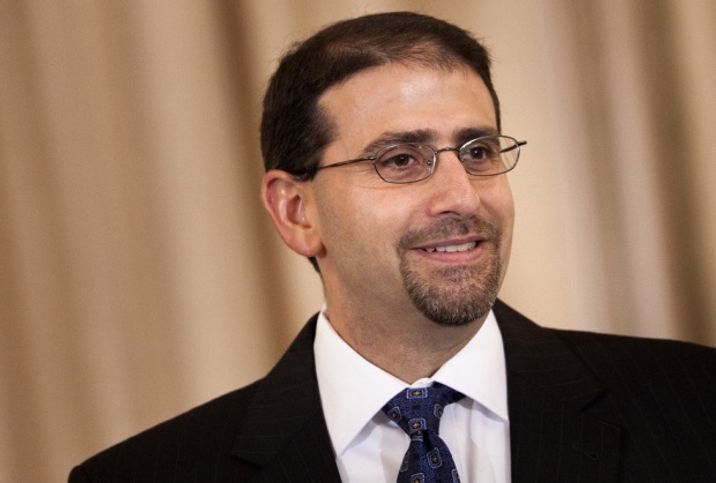 Dan Shapiro, l'ambassadeur des Etats-Unis en Israël
AFP
Israeli PM reportedly asked former ambassador Dan Shapiro to obtain a long-term US visa for Arnon Milchan
Israeli police will question former US ambassador to Israel Dan Shapiro as part of a corruption probe investigating allegations that Israeli Prime Minister Benjamin Netanyahu took bribes from a Hollywood producer in exchange for favors, Hebrew media reported on Sunday.
Netanyahu reportedly asked Shapiro to help him obtain a US visa for Israeli billionaire businessman Arnon Milchan, who was questioned by investigators earlier this month in London regarding suspicion that he paid bribes to Netanyahu, as a part of the corruption probe deemed "Case 1000." The Israeli prime minister also reportedly asked then-US secretary of state John Kerry for help to obtain the visa.
Milchan previously told investigators that cigars, champagne and other luxury items he gave to the Netanyahu and his wife Sara started as occasional gifts, but turned into a steady supply at the couple's demand, according to reports. The prime minister and his wife would make specific demands, and even send him reminders to send supplies, a report by Israel's Channel 2 quoted Milchan as saying.
The Netanyahus have reportedly told Israeli police the gifts cost significantly less than claimed and were unremarkable as they were given by a close friend of the family.
Investigators are reportedly looking into whether Netanyahu may have used contacts in the media industry to benefit Milchan, who is a film producer and owns stocks in Israel's Channel 10, according to Israeli newspaper Haaretz.
The development is the latest in a whirlwind of scandals surrounding the Israeli prime minister. A separate case involves an alleged 'quid pro quo' arrangement with Israeli media mogul Arnon "Noni" Mozes that would have provided benefit to Mozes' Yedioth Ahronot newspaper in exchange for more favorable coverage for the premier ("Case 2000").