How ATA, the iconic brand of Israel's early pioneers, got a modern revival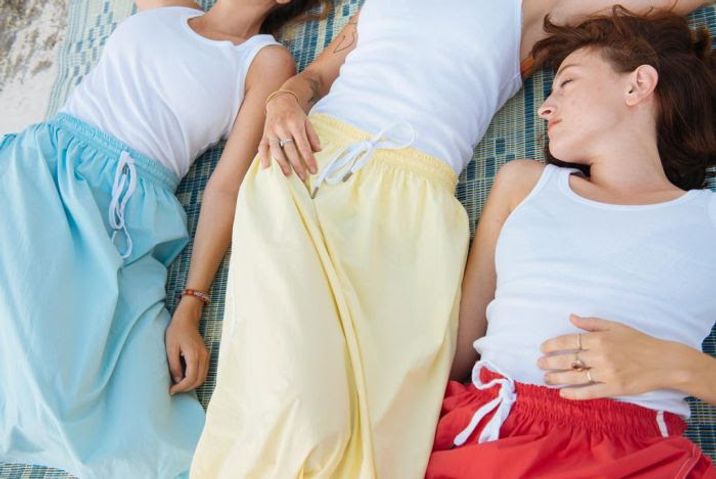 ATA Collection
Courtesy
ATA embodies a nostalgia for the very values Israel was built on: functionalism, simplicity, and hard work
In Jewish tradition, even objects have a soul. And the soul, so it is said, is eternal. In Israel, this phenomenon is palpable everywhere. Every building, every street, is tinted with the glow of the past. This is precisely the story of ATA, a line of clothing revived from Israel's pioneer generation.
Restaurateur and businessman Shahar Segal re-discovered this symbol of early Israeli society during an exhibition organized in 2011 at the Eretz Israel museum and decided to buy the brand.
Under Segal's ownership, the brand which had gone bankrupt in 1984, resettled a year ago on Tel Aviv's Allenby Street and in April opened a second shop on the city's famed Rothschild Boulevard.
"To close ATA was like to close the Army. ATA was a symbol of the Israeli workers, of socialism, of the Israeli aesthetic that is very minimalist. You can see it everywhere: you can see it in the architecture of TLV, everything must be simple, clean, not very colorful, very humble," Monica Lavi, director of the Nahum Gutman museum and curator of the "Factory, Fashion and Dream" exhibition where Segal re-discovered the brand, told i24NEWS.
The story of ATA begins in 1934 when two cousins, Hans Moller and Erich Moller, originally from Vienna and involved in the textile industry, settled in Kfar Ata near Haifa.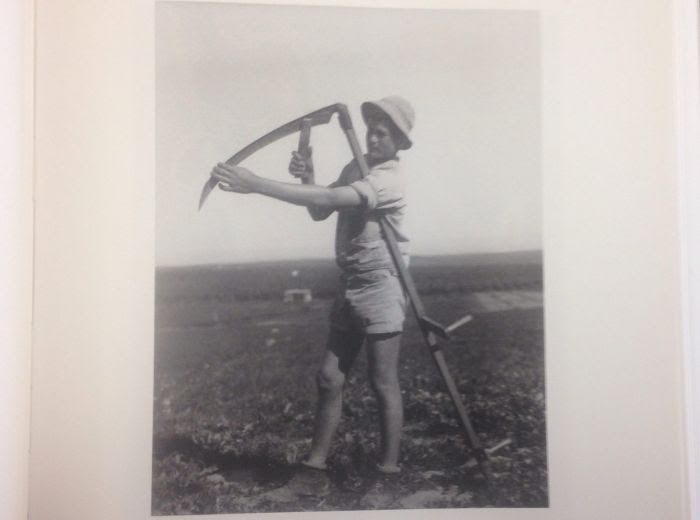 ATA's design quickly developed following the spirit of those first years before the creation of Israel. From the image of the Israeli "Sabra" (the Jews born in Israel before 1948) to that of the workers or that of the army, the clothing brand embodies the whole history of the early pioneers and Zionism, meant to form a whole new generation.
"The fashion was something that was part of the bourgeois life and the socialists were against all kind of bourgeoisie. Ethic and aesthetic went together," Lavi says.
"When the second world war started, Europe was disconnected from Israel. They had to manufacture things here. It was an opportunity for ATA to enter first the British army, then the Israeli army, and Israeli society...the kibbutzim, the moshavim, and all industries that [needed] clothes," Lavi explains.
Lavi explains that the brand's name was derived from a phrase coined by writer Shmuel Yosef Agnon, "Ariga Totzeret Artzenu", meaning "Textiles from our Land".
At the time ATA represented "something that was optimistic and that looking to the future. This was the spirit of the time. To come here, to build the country, to have deep roots into the land and to have an optimistic view for the future," Lavi says.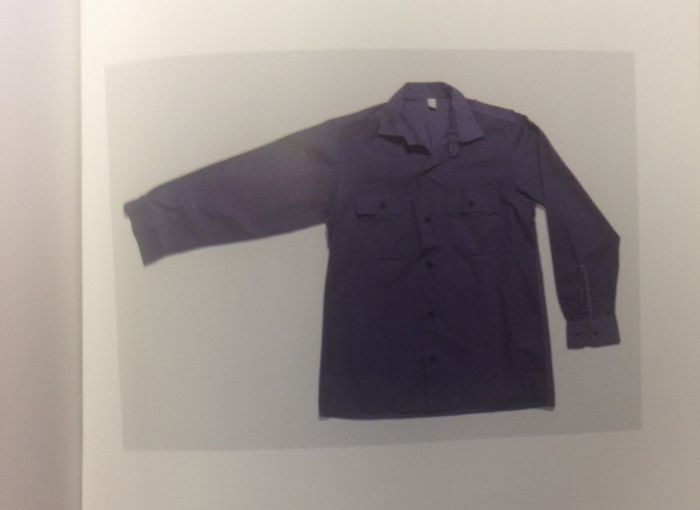 The "kova tembel" (bucket hat) - is a symbol of the Israeli," she adds. "It is something completely Israeli, made by ATA. They had shops everywhere. Everyone wore this hat."
For half a century, almost every Israeli owned an ATA garment. But popular "fashion" has never been part of the ethics of the brand. Indeed, ATA does not represent the ephemerality of passing trends, but the immutability of a style inspired by values embedded in Israeli society: functionalism, simplicity and hard work.
These are the values that ATA's modern creator and artistic director Yael Shenberger sought to incorporate in her collection when she revived the brand, as well as "the desire to bring back the values of the object".
"I tried to figure out what were the deep values of ATA, meaning: modesty, functionality, in what sense clothes were important for people, and in what sense they reflect the people that wore them," Shenberger tells i24NEWS.
"I started with a few iconic garments which I thought that I can reproduce more or less as is: blue worker pants, blue worker shirts and jackets, white Shabbat shirt, shorts that Ben Gurion, the first prime minister of Israel, used to be recognized with," she says, adding that "in a world that consumes too much, I believe in our non-trendy aesthetic conceptions."
Shenberger's sentiment is shared with Tamir Muskat, who collaborated this year with the designer on a line of original ATA garments, including blue working overalls in the spirit of his production house.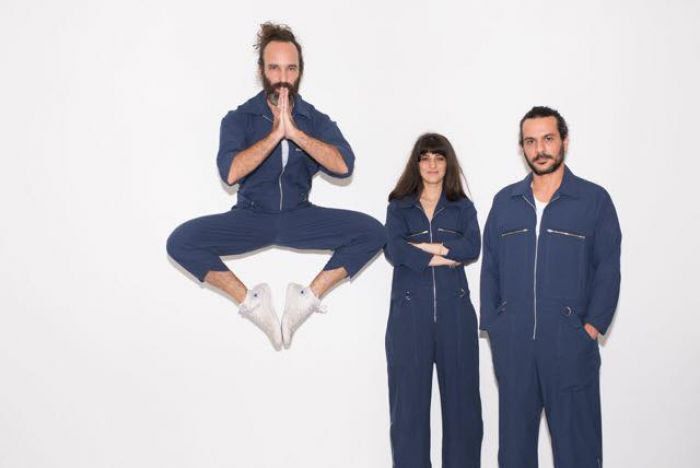 Muskat draws a connection between the brand's dedication to authenticity, hard work and self-expression and his other project, APE records, which he founded together with Eyal Gruenberg.
Their label gives artists the opportunity to re-discover themselves musically, and together, they have worked on a number of projects which have offered established Israeli artists -- including Marina Maximilian, the sister act A-WA, and Gilad Kahana -- the freedom to explore new styles or deepen their creativity and genius.
"We are very much craft making music and we had to connect with someone who does fashion the same way. And it is very rare here," Muskat told i24NEWS.
"I think that when you understand what it means to be an artist, you understand that it means to work really hard... I think that is the common thing that we both saw. You see here how [ATA] works and how [Shenberger] gets her hands dirty and I am like that with music. That's definitely one aspect that we are sharing," Muskat says.
"The other one is kind of minimalism. When I make music I always look at colors: how many colors I want in my palette and I am really busy all the time with the colors...And with time I think as an artist you get to minimalism and you are starting to understand that you can use less and less and get more and more and that's another thing that we share," he adds.
But what has undoubtedly maintained the popularity of ATA is that the brand represents a certain nostalgia. Lavi says it's "like going back in time and meeting again your childhood," while Muskat recalls "my grandparents used to wear ATA."
"I think that the story of ATA is the story of a place and a time that people are missing," Shenberger adds.
ATA has survived the profound political and economic changes in Israeli society, and in this, has become more than just a clothing brand. It's revived past has become a rich source of inspiration for those who seek to grasp the timelessness of the soul, be it that of the artist, object, or individual, because for ATA "the special thing about the clothes, what makes them, is the person wearing them."
Nathalie Boehler is a journalist and web editor for i24NEWS.