Acclaimed Israeli novelist and Holocaust survivor Aharon Appelfeld, dies aged 85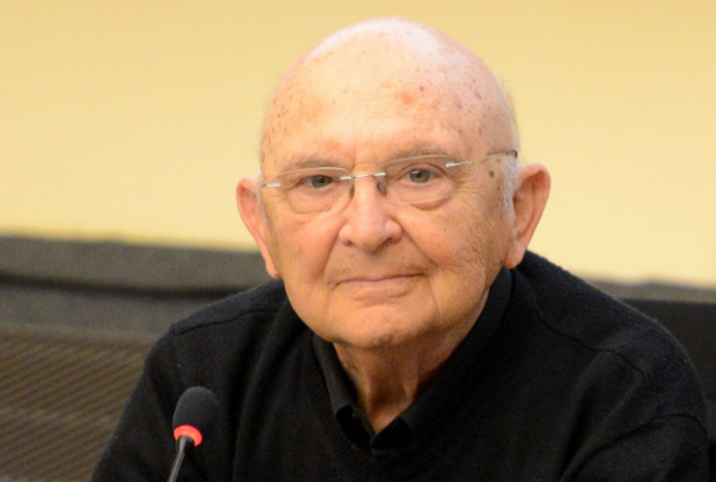 L'écrivain israélien Aharon Appelfeld
Wikipedia
Born 1932 in Romania he escaped a concentration camp and emigrated to then British-mandate Palestine in 1946
Esteemed novelist and Israel's prize laureate for literature Aharon Appelfeld died on Thursday aged 85 years old.
Born in 1932 in Zadova, Romania on the eve of the Holocaust, when the Germans invaded the region he was deported alongside his father to a Nazi concentration camp following the murder of his mother.
Escaping from the labor camp aged 12 he spent the next few years wandering through forests and seeking shelter eventually working as a cook for the Soviet Red Army soldiers in Bulgaria. After trekking through Europe and a short stint in Italy, he immigrated to then British-mandate Palestine alone in 1946.
Years later, Appelfeld was reunited with his father after identifying his name on a Jewish Agency list.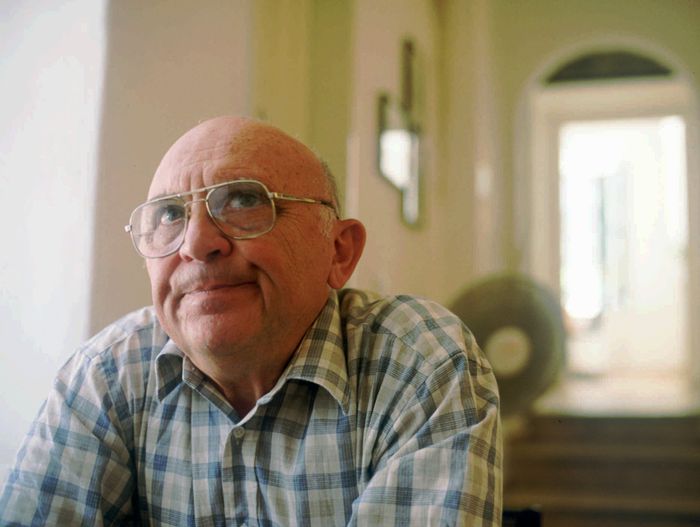 A graduate of Hebrew and Yiddish literature at the Jerusalem Hebrew University, he began publishing poetry and short stories in the 1950s. He was perceived by many as Israel's foremost living Hebrew-language authors despite not learning the language until he was a teenager. His first book Smoke was released in 1962, going onto author more than 30 books that gained wide traction across Israel and have been translated extensively into 20 other languages.
The Holocaust is a central motif of his works where he focuses on the past, however, he stated in a Haaretz interview in 2015 that "I am not a Holocaust writer," not wishing to be defined by only this.
"Whenever it rains, it's cold, or a fierce wind is blowing, I am taken back to the ghetto, to the camp, or to the forests where I spent many days. Memory, it seems, has deep roots in the body," he wrote in his memoir, The Story of a Life (2003).
His most acclaimed novels include Tzili (1983) the story of a young, wandering girl; Bandenheim 1939 (1979) the story of assimilated Jews leaving Poland on the brink of the Holocaust and Laish (1994), about a young orphan making his way to the 'Promised Land.'
Appelfeld won a number of distinguished literary prizes including the Brenner Prize (1975), the Bialik Prize (1979), the Israel Prize for Literature (1983) and the National Jewish Book Award for fiction (1989). In 2013, he was nominated for the renowned Ann Booker Prize, one of the most prestigious literary awards in the world.
American author Philip Roth described Appelfeld as "a displaced writer of displaced fiction, who has made of displacement and disorientation a subject uniquely his own."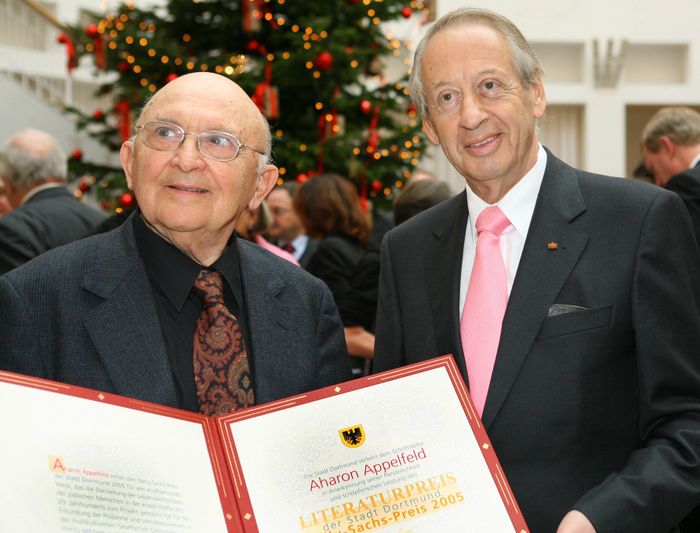 He also received a number of honorary doctorates from the Hebrew University of Jerusalem (2000), Tel Aviv University and Brandeis, amongst others.
Israeli President Rivlin expressed his remorse Appelfeld death, tweeting on Thursday that him and his wife Nechama, "are very sad about the passing of our beloved writer."
The Ministry of Culture also issued a statement, "bowing its head with the passing of writer giant, Appelfeld," reported Maariv newspaper.
Minister Miri Regev said that the writer, "left us with all the written memories relating to the Jewish world...he left us with stories of a lifetime that will remain with us forever as part of national and personal memory."