New Israeli TV series seeks to bridge gap between orthodox and secular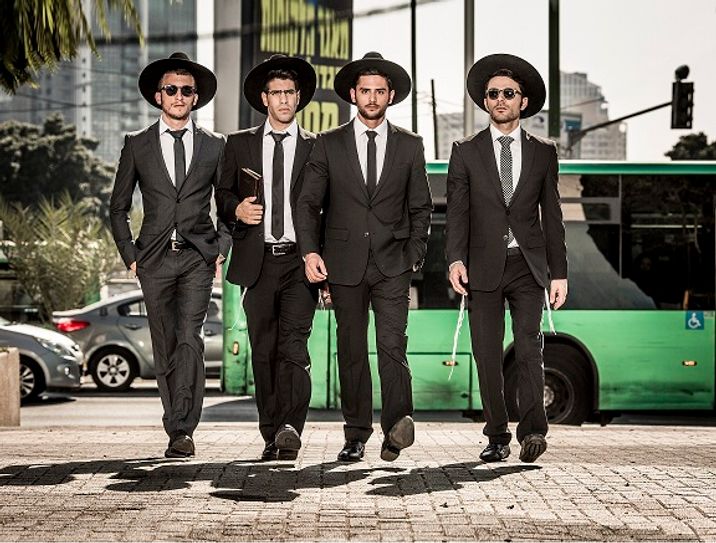 The "Shababnikim" Israeli TV series aims to bridge gaps between ultra-Orthodox and secular
Ohad Romano
Co-creator Eliran Malka hopes the show will open a window for secular Israelis to see the ultra-Orthodox world
A new hit TV series called "Shababnikim" is challenging Israelis to bridge the deep societal divides between the secular and the religious.
The show follows Meir, Dov and Avinoam - three young men ultra-Orthodox men who are supposed to be devoting their life to Torah study in a prominent Jerusalem yeshiva (Jewish religious school) but instead they choose to skip class, take road trips, flirt with women and shop for expensive clothes – all things forbidden by the guidelines of their school.
Hilarity ensues when the headmaster forces them to room with the school's biggest nerd-in-chief and Torah enthusiast, Gedalia, who puts a dent in their fun by trying to force them back to a path of piety.
In an interview with i24NEWS, the series' co-creator Eliran Malka explained that he hopes the show will open a window and perhaps a door for Israeli secular viewers into the world of the Jewish ultra-Orthodox.
"What I thought about ultra-Orthodox was mainly from news and when I moved to Jerusalem I saw a lot of young, good looking guys from yeshiva that live in the conflict between the modern world and the old world and this is how I came up with the idea," Malka told i24NEWS.
A yeshiva is a Jewish school of learning where ultra-Orthodox students devote their days to Torah study from morning until night.
Malka explained why the show is called "Shababnikim", referring to the slang word ordinarily used to describe rebellious young men who have strayed from the path of religious zealousness.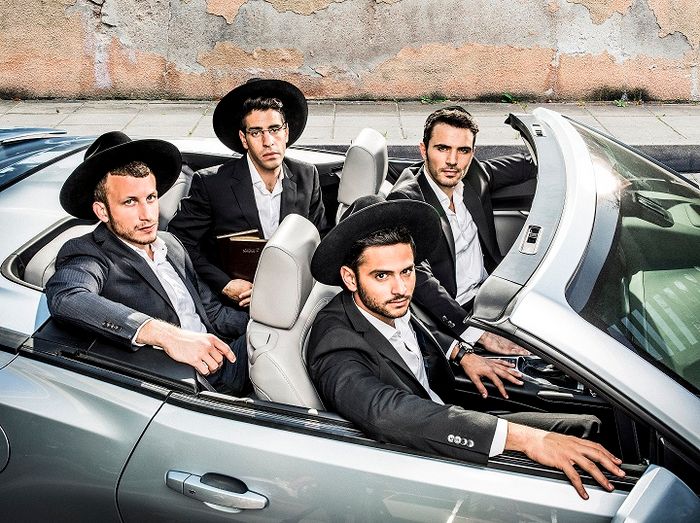 One of the show's lead stars, Omer Perelman Striks, described how he prepared from the role of Dov, and how he made the transition from the secular home he was raised in to adopting the ways of the ultra-Orthodox.
"We went to yeshivas," Striks told i24NEWS. "We saw their dorm rooms, met with them and saw how they live their lives."
The characters seem like they should be living in a college dorm room, but for their trademark ultra-Orthodox garb -- dark suits accompanied by wide brimmed matching black hats -- which make this sect easily identifiable but also a source of animosity.
As these young men remain sectioned off from the mainstream and do not serve in the Israeli army (mandatory for most secular Jewish Israelis their age) they are viewed in a negative light, often seen as individuals who use the resources of the state but don't contribute to its continuity.
Religious restrictions bar many acts considered commonplace in modern society including physical contact between and women, internet use, and partaking in aspects of popular culture.
"We dressed like ultra-Orthodox, like undercover spies, and we went to ultra-Orthodox institutions in Jerusalem to see all kinds of different situations," Striks said, explaining that it was important for the actors to really understand how these men study Jewish texts.
"The way they study the Gemara (rabbinical commentary) also impacts the way they see the world," he noted.
"In Gemara there is always a conflict, you have side A and side B and you have to find a solution to the problem and that way of thought and intellectual training leads these men through their daily lives and impacts their way of thinking. So through their learning you get to understand how their minds work."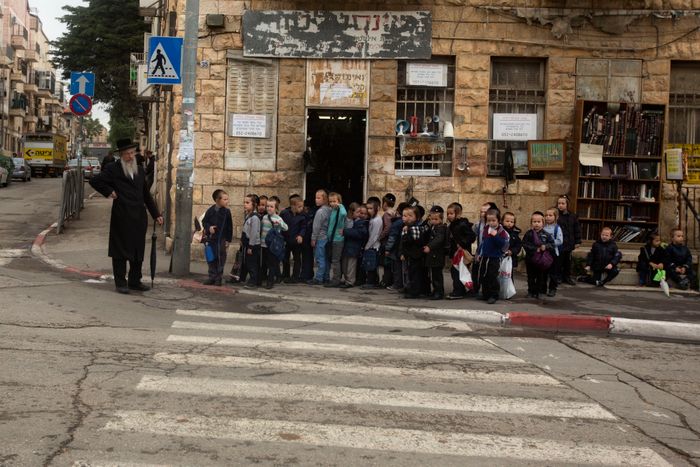 While preparing for the role, Striks came to appreciate aspects of religious society he found lacking in his own life.
"I always thought they were just fanatics that were so certain of their way of life and suddenly you see people who have so many questions and are really struggling with how to incorporate the modern world into their religious lives and trying to find a new version of their religion that fits into today's world."
"One of the things I learned about my own life is that secular identity lacks a holy element, things just aren't holy and I learned about how much that is lacking for me - to designate certain things as holy," said the TV star.
"It makes you a little jealous," Striks added.
The show's innovative aesthetic, from the visuals to the music, seeks to blend old and new -- highlighting the ever-growing divide between these two polarized parts of Israeli society. While the young men grapple with internal crisis, the fault lines of conflict between sects of society rise to the surface.
The show has been well-received and Stiks affirmed that many ultra-Orthodox men have started watching and have flooded his inbox with messages.
Ultra-Orthodox men have also stopped the actor on the streets of Jerusalem and say that they relate to the characters and see themselves in the struggles the characters encounter.
"Eliran wanted to make it so that these communities, which had never met, could finally see one another and for me, that has happened," said Striks. "I hope that happens for everyone who watches it."
The "Shababnikim" airs on HOT Israeli cable channel but is not yet available in English.
Watch an interview with some of the cast of Shababnikim on i24NEWS' Trending program here.
Emily Rose is a producer and web editor with i24NEWS English.