Israel: Terrorist who killed 84-year old woman found dead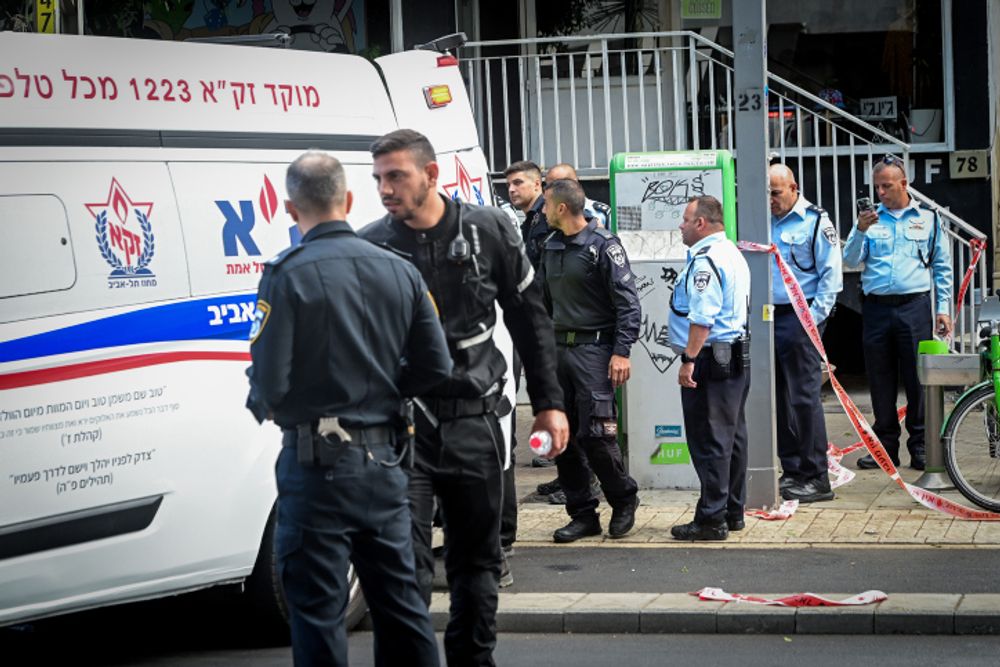 The assailant suspected of carrying out the attack was named Musa Sarsur, a 28-year-old from the West Bank
A terrorist who murdered an 84-year-old woman in the central Israeli suburb of Holon, was found dead on Wednesday morning in Tel Aviv.
According to a police spokesperson, the body was discovered hanging in a construction site near Dizengoff street and a "preliminary examination shows that it is the body of the murder suspect." Paramedics of Magen David Adom, Israel's national emergency medical service, who arrived to the scene pronounced him dead.
"When we arrived at the scene, we saw a 28-year-old man unconscious, not breathing and without a pulse ... During medical examination, I suspected that it was the body of the suspect. I immediately sent a report to the MDA center that informed the police, which quickly arrived to the scene," paramedic Marlene Britzensky said.
The suspect's relatives were taken for interrogation by Israeli security forces. They claimed the man had mental problems.
The elderly woman was found dead Tuesday evening in Holon by a construction site near her home.
She sustained serious head injuries. The suspect allegedly surprised his victim from behind, hitting her with an object. A neighbor who lives near the scene of the murder heard screams and quickly called the police who then opened an investigation.
Security camera footage obtained by police showed a man dressed in dark clothing attacking the woman with an object in his hand. He was identified as Musa Sarsur, a 28-year-old Palestinian Arab from the West Bank Kalkilya.
Sarsur is believed to have entered Israel through the Eyal Crossing north of Kfar Saba with a valid permit to work in the country. He was reportedly questioned by police just a week before the attack, but was released as he did not have any prior security offenses.
The manhunt to locate him has been ongoing until this morning, when the suspect's body was discovered in Tel Aviv.
As the Jewish holidays approach, renewed tension is palpable in the region and authorities are calling for public caution.
This article received 1 comments