PA slams Jerusalem decision to collect unpaid dues from church-owned properties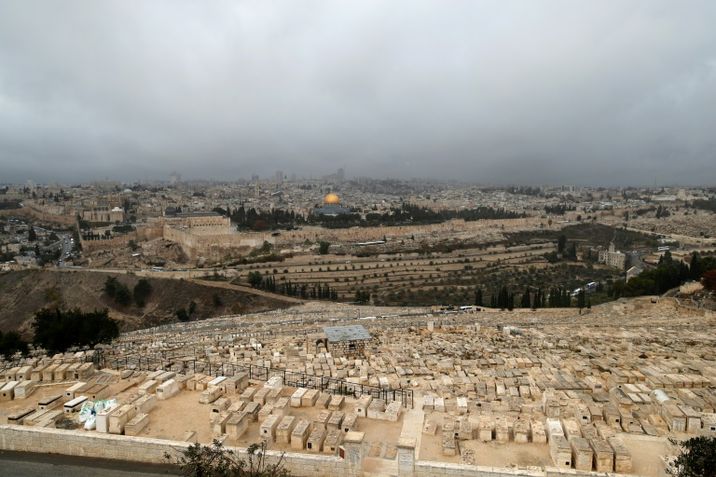 Un cimetière juif et une vue de la Vieille ville de Jérusalem, le 6 décembre 2017
AHMAD GHARABLI (AFP/Archives)
Debt reportedly amounted to over $190 million on 887 Jerusalem properties
The Palestinian Authority slammed on Monday a recent decision made by the Jerusalem municipality to move to end tax exemptions for church-owned properties.
"This is a new aggression against our occupied capital, Jerusalem," Yusef Al-Mahmoud, a spokesperson for the Palestinian Authority government in Ramallah said. "The decision is designed to further strangulate our people [in Jerusalem] to fulfill the occupation authorities' illusions of displacing them."
"The occupation government is declaring an open war on the city of Jerusalem, the capital of the state of Palestine," Majdalani said.
The Jerusalem city council claimed in a letter last week that, while places of worship are excused from payment, churches have been evading taxes on commercial properties, accumulating years' worth of debt.
That debt reportedly amounted to over $190 million, according to Jerusalem Municipality Director General Amnon Merhav who mentioned the debts on 887 properties.
The letter also mentioned United Nations buildings in Jerusalem worth some $27,000,000.
Hebrew media reported last week that the largest debt owed comes from the Roman Catholic Church which some $3,500,000.
Several other churches have reportedly outstanding dues including Anglicans, Armenians and Greek Orthodox.
The Jerusalem municipality slapped fines for millions of dollars on the churches and UN properties across the city last week, saying it would collect the unpaid taxes.