Standing out in the OurCrowd: Women CEOs shine at global investor summit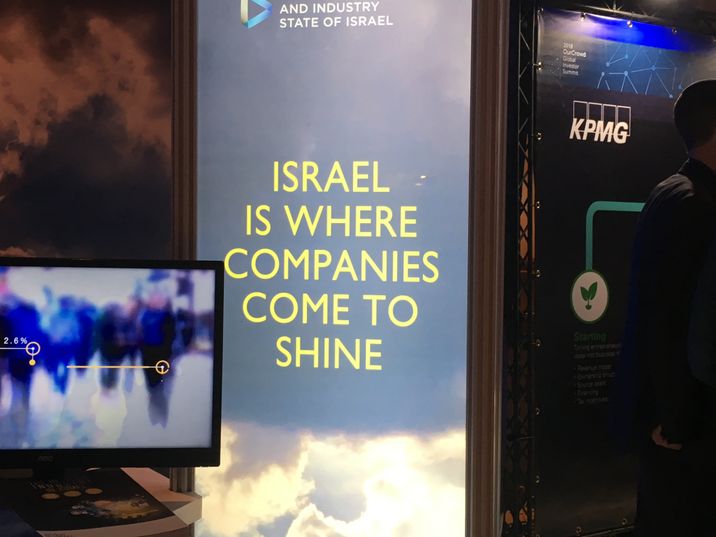 OurCrowd Global Investor Summit in Jerusalem on Thursday, February 1, 2018
i24NEWS
Largest equity crowdfunding event in Jerusalem attracted investors to Israel from across the world
The OurCrowd Global Investor Summit Jerusalem hosted the largest equity crowdfunding event in the world in the city's central convention center on Thursday attracting some 10,000 people from 90 countries and, while women were in the minority, innovations founded by female CEOs caught the eyes of summit attendees.
Anu Bhardwaj, the founder and CEO of Women Investing in Women Digital and one of the summit's keynote speakers, was inspired to break down the barriers women entrepreneurs face in gaining access to capital.
"I launched a platform to get more women to invest in other women," Bhardwaj told i24NEWS, explaining why she also founded The State of Women, a media platform which promotes female entrepreneurship by showing and telling inspiring stories about women who have succeeded in business all over the world.
Working to advance female economic empowerment, the State of Women's social media platform has more than a million followers in over 117 countries and its radio broadcast is produced, owned, and managed entirely by women. The company also hosts private equity round-tables where women can learn and discuss how to invest capital.
For women at the start of their careers, Bhardwaj said that success hinges on self-confidence.
"Believe in yourself," said Bhardwaj. "If you don't believe in yourself you can't expect anyone else to and you have to be firm and tough as steel because if you fall apart it's not just your future it's all that you've worked for that's on the line so you really have to be prepared to take a lot of rejection and have extreme confidence in your abilities and the goals that you have."
Liat Zakay, CEO and co-founder of Donde Search, explained that her service in the Israel Defense Force (IDF) prepared her for penetrating a male-dominated high-tech market.
"I was one out of two women out of seventeen guys that were living in the same house in Palo Alto," Zakay said, reflecting on the very early stages of her career. "It wasn't that unique because women in the army in Israeli intelligence we were two out of one hundred guys, so it's not that awkward and weird for me."
But venture associate Lia Cromwell from UpWest Labs, which invests in early stage startups, referred to statistics in the US, asserting that "you see significantly fewer women by percentage receiving venture capital funding versus men, despite that fact that women are starting so many businesses in the US.
"A big part of that I think comes down to implicit bias so if we're talking about stereotypes for women in the industry, considering implicit bias is very important, the fact that majority of investors are men means that they are more likely to feel comfortable with other men in the room and it has nothing to do with sexism, I'm sure for some people it's a problem but I think that a lot of it has to do with simply feeling more comfortable with the people around you."
"The people you have more in common with, you're more likely to feel more at ease," Cromwell said, explaining that venture capital is risky and investors feel more comfortable sticking with what they know, making it that much more important to add diversity to the mix of investors and entrepreneurs.
"A big part of that comes down to the voices of the people at the table in the room," Cromwell said.
Audrey Jacobs, a founding partner of OurCrowd, asserted that the only thing holding women back is their own reservations.
"I felt no barrier when I entered this field," Jacobs said recalling her work during the early days of OurCrowd. "Investing is still male-dominated by I've grown very much in this field and OurCrowd has grown to be a very respected investment and venture capital platform and I'm on stage with a lot of men who have ten times more experience than I do but it's all about confidence, so the only barrier for women is themselves and their mindset."
Profitable business models, positive social impact
Maya Gura is the co-founder and CEO and Missbeez, a mobile app which allows users to order mobile beauty services to their homes and offices at any time of night or day. Gura was inspired to open a company which would allow working women with to fit beauty care in their busy schedules and she was inspired by her own life as a working mother.
"We serve busy working women who never have time for themselves, and they still want to be healthy fit and beautiful," said Gura, affirming she wants Missbeez "to become the concierge services for women."
"We are an efficiency company," Gura told i24NEWS.
"I worked with underprivileged populations for three years, I went to volunteer at a rehabilitation center and working with those women, I realized I had been focused on bringing women and grils to high-tech like bringing them to technology and teaching them to code but working with those underprivileged populations for the first time in my life and landing on the ground, I realized that not everyone can."
Gura wanted to provide women with upward mobility by allowing them to have autonomy in their professional lives.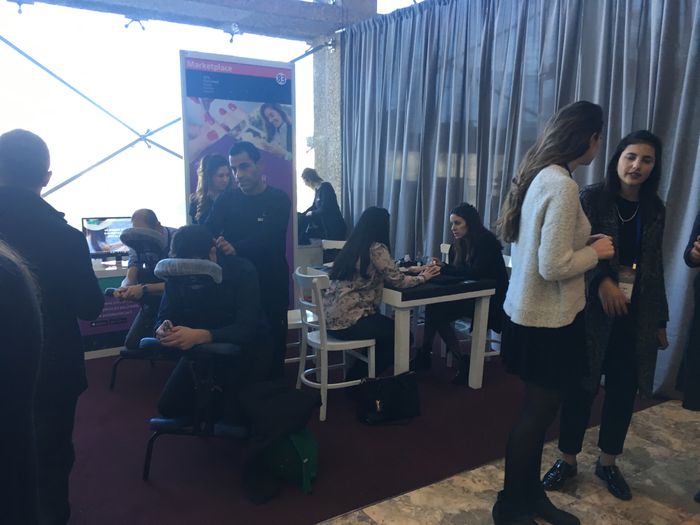 "I kind of started to change my mind and shift over to find opportunities where people can become self-employed or to build their business, to become independent and to bring them to success through their own empowerment and work."
Missbeez matches beauticians with local customers, cutting out the salon middle-man and allowing the workers to plan their own schedules.
"We help them with whatever they need to get going," Gura said explaining that the company will help women get loans and proper equipment in order to work as mobile estheticians. Because there is no salon taking a cut off their hourly earnings, the beauticians also earn more per hour and can work during hours that fit into their daily schedule, which allows working mothers to have flexible hours.
"You can work as much as you want and you have endless amounts of customers as your clientele - we now work with 75,000 customers."
The company also operates in Israel, London and Spain. Gura has noticed a substantial change in the workforce, shifting towards diversity.
"I do feel that there is a substantial change and it's not yet in the dollars but all the VCs are into diversity and more aware," Gura said, explaining that while most boards are comprised of men, there is a self-awareness that companies need to try to be more inclusive.
Lisa Barkan, founder and director of Jerusalem Village, a company which seeks to bridge social gaps within the siloed communities of Jerusalem, was inspired to starts her company when she found some travelers wandering the streets of Jerusalem without a place to have sabbath dinner.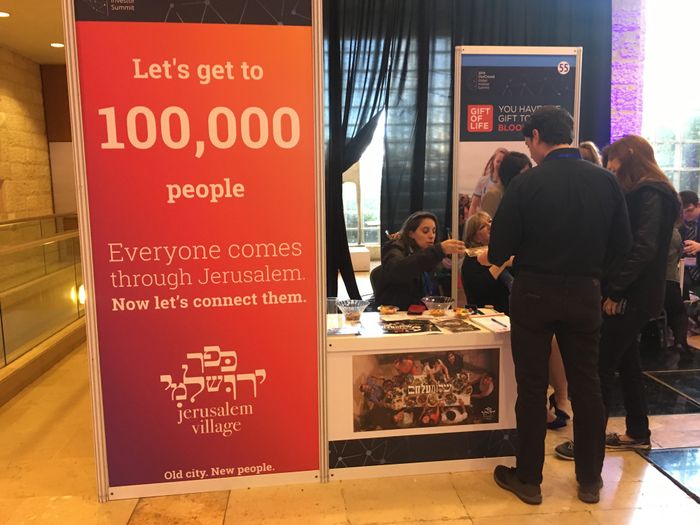 The company has a program which matches one host with another host, pairs them with a professional chef who brings a portable Kosher kitchen and allows the two to host a dinner party, while they each invite five guests. Barkan hopes to change Jerusalem for the better, and address underlying social issues in society, all over dinner.
"It becomes this meeting place for conversations and for connections between young adults who are doing different things in the city and it facilitates networking in the city, by making friends and understanding other populations," Barkan told i24NEWS. "By bringing a level of empathy, by sharing a meal and breaking bread with someone who is different than you and it's a real game changer in the city."