Shas leader proposes bill criminalizing non-Orthodox prayer at Western Wall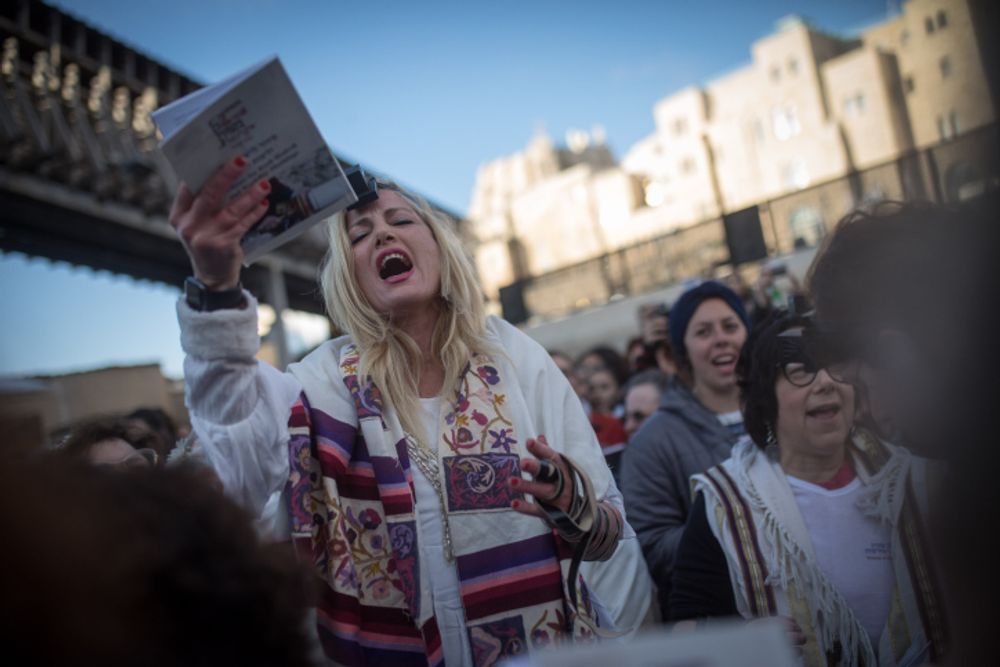 Legislation aimed against liberal and feminist groups seeking to introduce diversity to prayer ritual; Netanyahu says status quo will remain in place
A bill put forward on Thursday by the ultra-religious Shas party seeks to penalize all types of Jewish prayer at the Western Wall besides strict ultra-Orthodox custom.
One of Judaism's holiest sites, the Western Wall has been in recent years the site of bitter contention between Israel's ultra-Orthodox religious establishment and more liberal streams of Judaism, including the feminists of the Women of the Wall (WOW) movement. Currently, the prayer space is under strict rules baring females from leading prayer.
The proposed bill stipulates fines to the tune of $2,865 or six-month prison sentences for violating the status quo custom. Codified by the Chief Rabbinate Council and the Rabbi of the Western Wall, it includes a strict dress code for women.
Shas chair Aryeh Deri is the bill's author. An ultra-religious firebrand, he was barred by the Supreme Court from serving as an interior minister in the government of Benjamin Netanyahu due to prior convictions on graft charges.
A ministerial committee will vote to approve the legislation on Sunday, after which the bill has a complex legal path ahead before it could become law.
The measure targets the WOW group, which spent decades fighting for equal rights to pray and read from the Torah at the Western Wall. The group sparked heated controversy within the Orthodox Jewish establishment that administers the prayer space, including by going against religious code by wearing prayer shawls and donning other ritual garb at the Wall.
"This legislation means one thing: the Western Wall is no longer for everyone," said Yair Lapid, opposition leader and the former prime minister. "The extremist government continues to tear Israeli society asunder. They cannot decide for us who is more Jewish and who is less. Should this legislation pass, Israel will cease to be a free country. Instead of a symbol of unity, the Western Wall will become a symbol of the oppression of women, discrimination against secular Israelis and the severing of our bonds with diaspora Jews."
Later on Thursday, Israeli Prime Minister Benjamin Netanyahu dismissed the reports, saying the status quo at the holy site, "which is dear to all the Jewish people, will be maintained just as it is today."
This article received 2 comments