Ethiopian immigrants in Israel protest lack of funding for community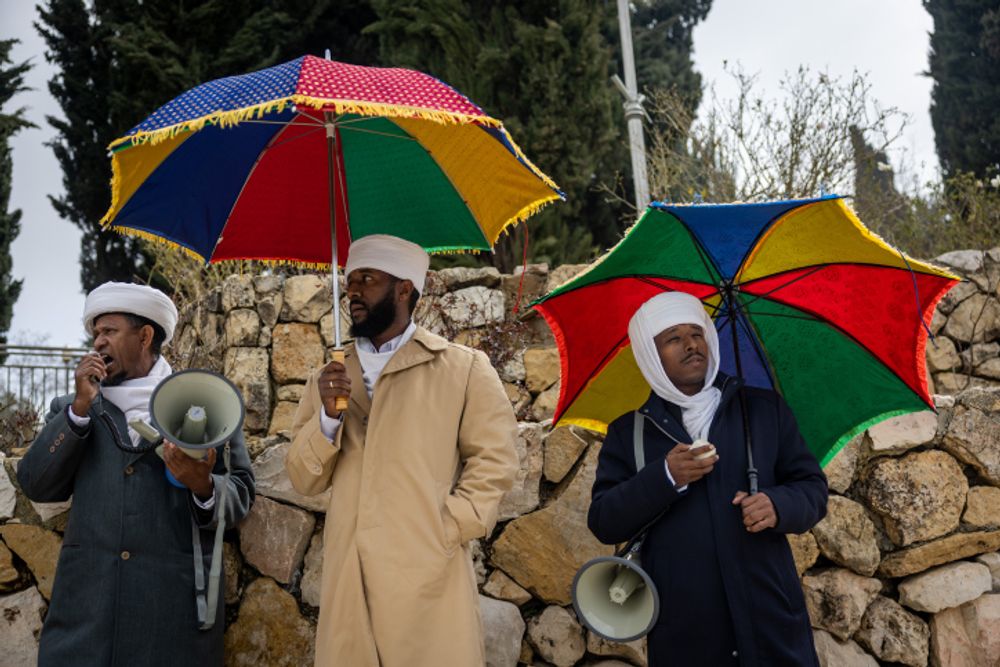 'We will not remain silent in the face of inequality and injustice, we will continue to protest until the Israeli government does what is morally right'
Hundreds of people in Israel's Ethiopian community protested on Sunday in Jerusalem over the lack of funds the Israeli government has allocated for new immigrants from Ethiopia.
After several years of special operations carried out since the 1980s to repatriate Jews from Ethiopia to Israel, the Israeli government and the Jewish Agency declared that the official Aliyah – immigration of Jews – from the east African country is over. However, Israel has promised to allow Aliyah to Ethiopians with first-degree relatives in the Jewish state.
"I fought for Israel in various operations as a soldier, and I had to struggle for many years before my sisters were allowed to immigrate to Israel. We don't deserve this, and I will do everything possible so that my friends don't have to endure the same suffering," Surafel Alamo, coordinator of the effort to save Ethiopian Jews, said Sunday.
"We will not remain silent in the face of inequality and injustice, and we will continue to protest until the Israeli government does what is Zionist, Jewish, and morally right," he added.
Israel's government has until May 29 to successfully complete two remaining budget votes on the parliament floor for the state's overall budget.
"The Israeli government… ignores the thousands of Israeli citizens who have suffered for decades… who wait in the Jewish community of Ethiopia while their lives are in danger," said Gebra Warko, president of the Shaar Yishuv organization for Aliyah and the integration of Ethiopian Jews.
"This morning's protest is just the beginning."
According to official government statistics, by the end of 2021, the population of those of Ethiopian origin in Israel numbered 164,000, including 90,600 born in Ethiopia and 73,800 born in Israel.
This article received 1 comments