Tens of thousands attend Jerusalem funeral of hardline ultra-Orthodox rabbi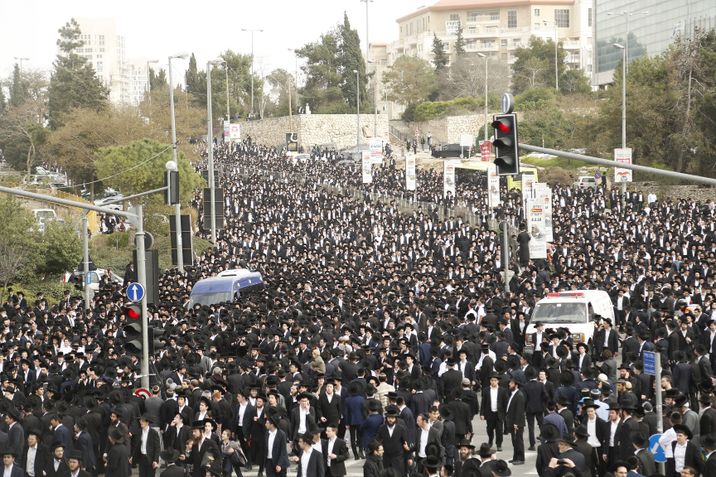 Tens of thousands of ultra-Orthodox Jews mourn at the funeral of Rabbi Auerbach in Jerusalem on February 25
Israeli Police
Auerbach as among the strongest opponents of the draft of ultra-Orthodox boys into the Israeli army
Tens of thousands of mourners poured into Jerusalem for the funeral of hardline ultra-Orthodox Rabbi Shmuel Auerbach on Sunday, a day after the leader of the extremist sect suffered a heart attack and died aged 86.
Auerbach, who until his death led an extremist ultra-Orthodox community known as the Jerusalem Faction, will be buried next to his wife in Jerusalem's largest cemetery following a funeral procession through the city.
Police warned commuters of increased traffic in and out of the city as throngs of ultra-Orthodox mourners filled the streets for the procession, which began at 11:00 a.m. local time.
Auerbach's Jerusalem Faction is considered one of the most hardline sects among Israel's ultra-Orthodox Jewish community.
The faction emerged after a split in the Lithuanian ultra-Orthodox community following the death of its leader, Rabbi Yosef Shalom Elyashiv, in 2012.
A rivalry developed between Auerbach, who led the Jerusalem Faction, and Rabbi Aharon Yehuda Leib Shteinman, who was considered the spiritual leader of Israel's ultra-Orthodox community until his death in December 2017.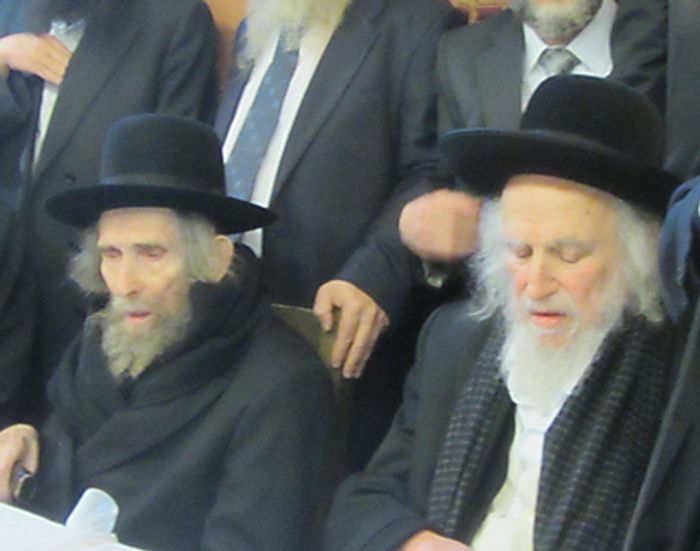 Auerbach was staunchly opposed to the draft of ultra-Orthodox men into the Israeli army, encouraging his yeshiva students to demonstrate against the draft and not to appear at Israel Defense Forces (IDF) recruitment offices, even to receive a deferment. In doing so, those who heeded Auerbach's calls were classified as deserters and occasionally imprisoned after being identified by authorities.
A series of protests in recent months against such moves drew huge crowds and led to scuffles with police.
Israel's ultra-Orthodox Jews follow a strict interpretation of religious law and account for some 10 percent of the country's eight million people.
More mainstream ultra-Orthodox participate in politics and their political parties have often played a kingmaker role in forming governments.
But groups such as Auerbach's decline political participation under the belief that a Jewish state cannot be formed until the coming of the messiah.
They refuse to serve in the military out of fear their religious lifestyle will be compromised in the largely secular setting, arguing too that religious study is just as important to Israel as military service.
Israeli law requires Jewish men to serve two years and eight months in the military on reaching the age of 18, while women must serve for two.
AFP contributed to this report.
You need to be logged in in order to post comments. Sign up or log in
February 26, 2018 2:55 AM
Tell these guys they don't want to serve , leave Israel and go to Lakewood NJ. You will be welcomed with welcoming arms. You certainly don't belong in Israel.