Israel: University heads condemn proposed ban on 'flags of hostile entities'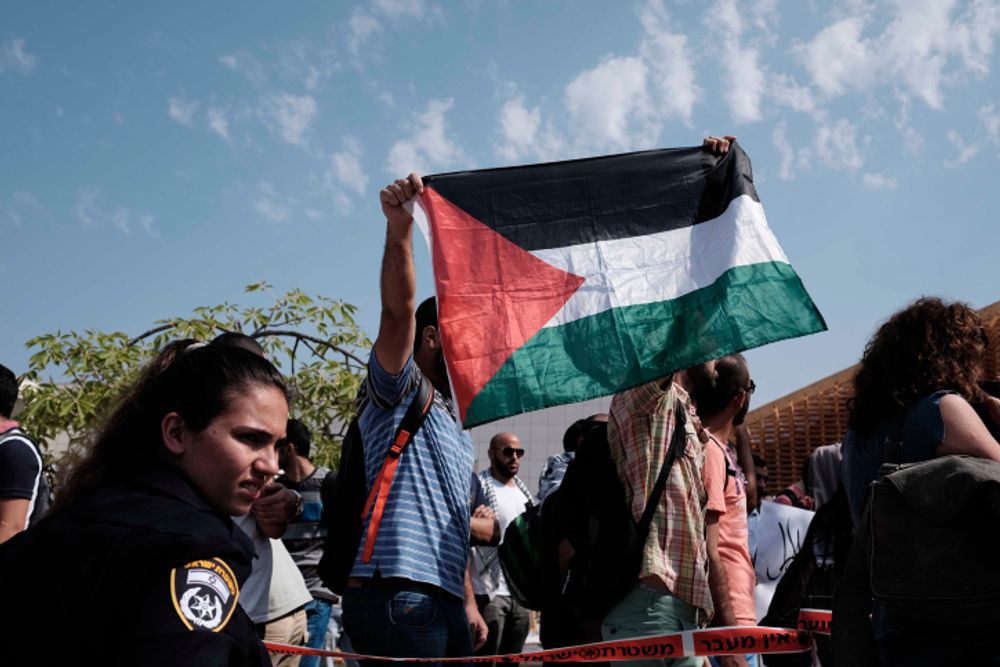 The proposed bill to make it illegal to wave the flag of an entity considered hostile to Israel will be discussed in the government's next cabinet meeting
Heads of Israeli universities on Thursday denounced a proposed bill set to be discussed in the next cabinet meeting that would ban the display of the Palestinian national flag anywhere in Israel.
In a statement, the Association of University Heads charged that if the bill passed, it would trigger a "wave of academic boycotts of Israeli institutions all around the world."
"This is politicization and deep and unreasonable intervention in campus activities," the statement continued. "An attempt to use academia for criminal enforcement, turning the institution managers into cops, judges, and even executioners — when dealing with offenses that have nothing to do with academia."
The bill, sponsored by Limor Son Har-Melech of the far-right Jewish Power party and passed a preliminary reading in parliament last week, would make it illegal to wave the flag of an entity considered hostile to Israel – appearing to include the Palestinian flag or those of countries officially at war with the Jewish state, like Syria.
It would also apparently enable police to take more forceful and immediate action against demonstrations in the Arab community, where such banners have been hoisted. Such an offense would be punishable by a year in prison.
But the university heads claimed it would only turn "higher education institutions into branches of the Israel Police and the Shin Bet" internal security service, and force them to "impose punishments on actions that currently are mostly protected by freedom of speech laws."
The president of Tel Aviv University, Ariel Porat, went further in a separate statement to say that if the bill passes, he would not enforce the law's clause mandating the permanent expulsion of students who wave the Palestinian flag.
"The [West Bank's] Palestinian Authority is not an enemy state or a terror organization. Raising its flag is an action protected under freedom of expression," Porat said, and called the proposal "fascist."
This article received 0 comments