The 74,000 undocumented workers in Israel few talk about
Thousands of migrants from Latin America and Eastern Europe arrived on tourist visas and remained illegally
Last year Emerson* left Peru for the first time. Arriving in Israel, he was immediately smitten with what he described as the country's respect for the law, organization and culture.
The 33-year-old liked it so much, he decided to stay.
Disregarding the three month visa-on-arrival granted to him at the airport, the ex-army computer technician now works a milieu of jobs: painter, cleaner, builder and electrician. Emerson is an "illegal". Yet the chances of him being detected by a government agent and thrown onto a plane back to Lima are surprisingly slim.
He is just one of 74,000 people who have entered Israel on tourist visas and never left, according to Israel's Population and Immigration Authority. Yet their presence largely goes unnoticed, in blaring contrast to the 38,000 African migrants who crossed the border from Egypt and found themselves at the center of one of Israeli society's most polarized and invective political maelstroms.
The bulk of the workers are from ex-Soviet states, with several thousand each hailing from Latin America and Eastern Europe.
4,700 are from Romania, 2,000 from Mexico, 1,300 from Venezuela and even 1,000 came from Czechoslovakia -- meaning they have been in Israel for 26 years, before the former communist state broke up in 1992.
According to Sigal Rozen from the Hotline for Migrants and Refugees, an NGO, the 51,300 from the former Soviet Union (who are all lumped together in the figures) are mainly relatives of roughly 300,000 people who legally immigrated to Israel in the early 1990s, but who were not considered Jewish according to religious law.
With them came their spouses and children, to whom Israel refused to grant residency.
"So here was a group of people who did not deserve legal status," Rozen says in an interview with i24NEWS. "They are spread around the country in places where immigration is not active at all."
Owing to Israel's hefty community of Russian speakers, it was relatively easy for them to fit in and avoid being detected by the authorities.
For the Latin Americans, too, skin color is priceless for flying under the radar.
"They coming as pilgrims and yes, people are coming all the time," says Rozen. "And not just from Latin America, there are many Ghanaians and Nigerians. They arrive here legally and remain illegally."
"You can definitely see that the Ghanaians and Nigerians don't survive that long, they get deported very quickly."
"[The Latin Americans] manage to survive because they look more like us and they work illegally, usually in cleaning jobs in houses," Rozen explains.
The Population and Immigration Authority did not respond to written questions regarding the migrants, whether there is a policy in place to reduce their number, or if the civilian inspectors employed to track down African migrants had also been tasked with finding those from Latin America and Eastern Europe.
Israel 'much better than home'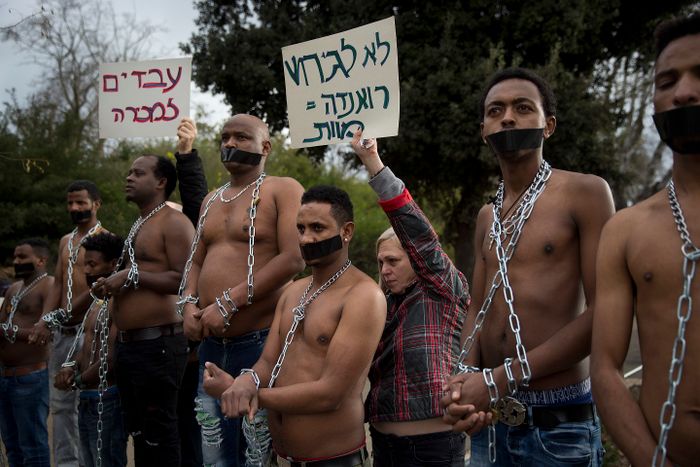 Tall, energetic Emerson worked for the Peruvian army for eight years. Before starting university, he wanted first to see a sliver of the world outside his developing South American state.
Israel is "much better than at home," he tells i24NEWS on a sunny afternoon in Ramle, a city in Israel's center.
"It's safer. Also the economy is better. For someone that likes to work, it's not hard to make a living here."
"When I got here I was impressed. I really like it. The order, the fact that there is a government that enforces the law, you feel happy and safe. I was also impressed by the culture, it's very impressive, and I liked it and chose to stay."
"If there was a possibility for me to stay and live here, I'd definitely do it."
Looking into how to make his move legal and permanent, Emerson hit the iron wall of Israel's immigration policy: citizenship is almost never granted to non-Jews unless they get hitched to a local.
"My friends tell me the best way is to find a wife," Emerson recalls. "I've searched, but they want to charge me."
He says Latin American women with Israeli citizenship "wanted to charge me 80,000 ($22,900) shekels and another 50,000 ($14,300). I tried to negotiate, or even try to do it with monthly payments, but they refused. It's cash and one payment."
Emerson reckons he hasn't been sick in 15 years, so is sanguine about not having access to health insurance.
For Diana, a native of the Colombian city of Cali, the lack of health insurance poses a greater problem.
"I came with my husband and my two kids, and we knew we were going to stay for some time," she recalls over soft drink in her cosy Tel Aviv apartment. "But when the kids settle, learn the language and go to school, you end up wanting to stay [longer]."
"The kids have health insurance. The two of us don't. It's hard for us. For example if I'm unfit to work, I need to go anyway, because if I don't go to work I don't get paid. It's as simple as that. We don't have sick days, no social security, nothing."
Asked why they chose Israel of all countries, Diana revealed her parents are also in Israel, working.
"Also, Israel gives us a tourist visa on arrival, we don't even need to apply."
"I came without a job, without any leads. My mom had been here for a while and she had contacts that helped me when I got here. I work as a cleaner, cleaning houses and buildings."
Both Emerson and Diana say they have never been approached by any government agency about their status, nor have they ever attempted to leave, knowing that they would be barred from coming back.
While Emerson says he has only met friendly, respectful Israelis, Diana spoke of grim treatment.
"Not related to being illegal, but we are Latinos, we barely speak Hebrew and we are cleaners. They look down on us. When we go buy something to a shop and we can't speak Hebrew, they treat us like shit."
While overall happy and financially stable, she noted that they are prevented from making large purchases or even sending their kids to judo because of the need to show ID and have a bank account.
A similar backlash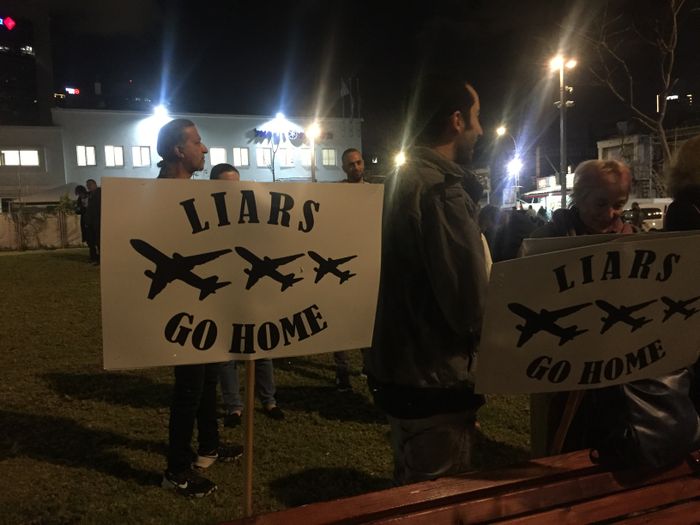 The few thousand undocumented Latin American workers currently in Israel pale in comparison to those in the late 1990s and early 2000s, when tens of thousands resided here. And the backlash they endured has uncanny similarities to that now copped by Eritrean and Sudanese migrants.
Barak Kalir, an Associate Professor at the University of Amsterdam, published a book about the community in 2010.
He said that Israel initially turned a blind eye to the influx, hoping to replace cheap Palestinian labor with something less politically troublesome. And like Rozen, he believes Latinos benefited from an ability to blend in.
"Within a really short period, [they] managed to become fully integrated, knowing the language, knowing the customs, wanting to serve in army, having Israeli friends … what distinguished them from the 'real' Israelis? Very little, if anything," he told i24NEWS.
However their ease at mixing with the locals elicited an opposite reaction, Kalir says. Nationalists feared another ballooning non-Jewish minority in south Tel Aviv, which then, as now, attracted a large share of the newcomers.
"Religious and right wing nationalists said 'it cannot be that south Tel Aviv is becoming Christian city' 'it's full of churches' and 'these people will never leave.'"
"There was like a huge campaign in amassing public opinion but also political traction for a massive deportation," Kalir recalls. Indeed, between 2002-2004, then-Prime Minister Ariel Sharon's government booted out the vast majority of the community, leaving only those who successfully evaded discovery.
While they then bore the brunt of anti-migrant settlement, the current crop of undocumented workers may be benefiting from that now befalling those from Africa.
*Name has been changed
This story was reported by Jacob Atkins and Pablo Duer.