Belev Echad helps soldiers with PTSD find light at the end of the tunnel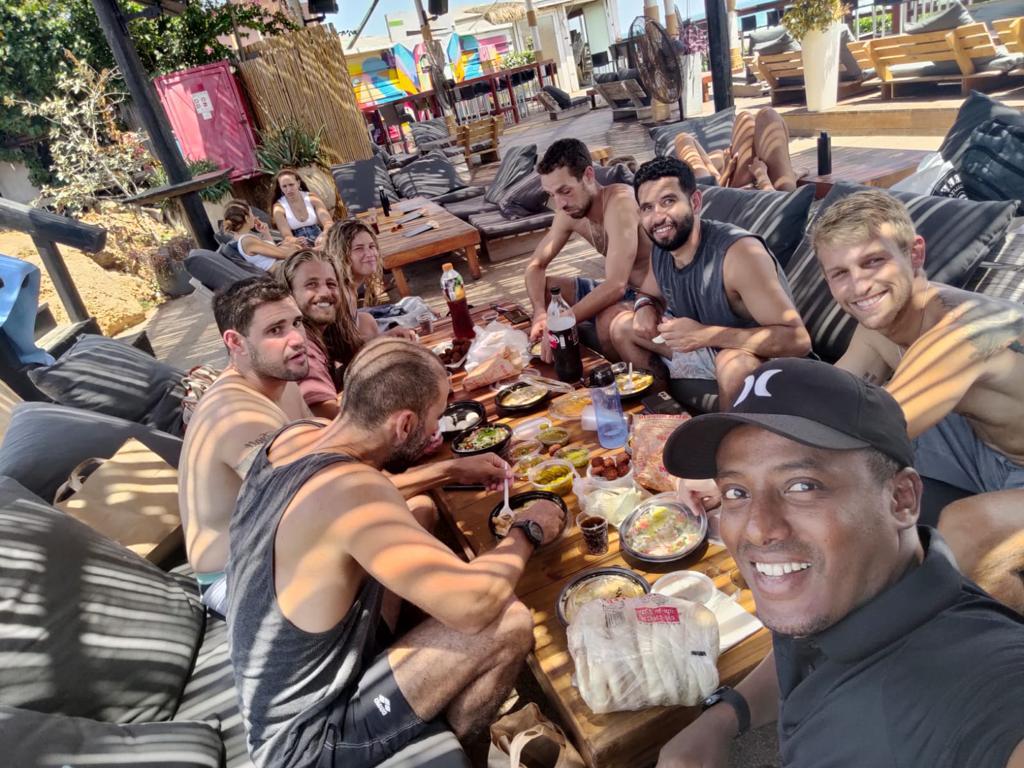 Mired in their distress, Allison and Sarah Esther, ex-soldiers, saw no way out. Until they met the Belev Echad association
At first glance, it's quite an ordinary party for young people. The atmosphere is joyful, and the music, alcohol and cannabis promise to keep it that way.
Appearances, however, are deceptive. Here, the smiles hide the drama, cannabis is therapeutic, and among those present, some had to make a superhuman effort to leave their homes.
These young people are all former Israeli army soldiers suffering from post-traumatic stress disorder (PTSD), who are spending a few days of vacation in a luxury hotel offered by Belev Echad, an association entirely dedicated to their support.
Allison is one of 120 veterans who have come to seek a bit of relaxation and oblivion in the enchanting setting of the Ramot Resort, which overlooks Lake Tiberias. Having arrived alone in Israel at the age of 18 to join the IDF, this 29-year-old Franco-Israeli recently completed her years of service in the border guard unit. Her life changed two years ago, when she was hit by a terrorist's car, driven at full speed against the position where she was in Jerusalem, with several of her fellow servicemen.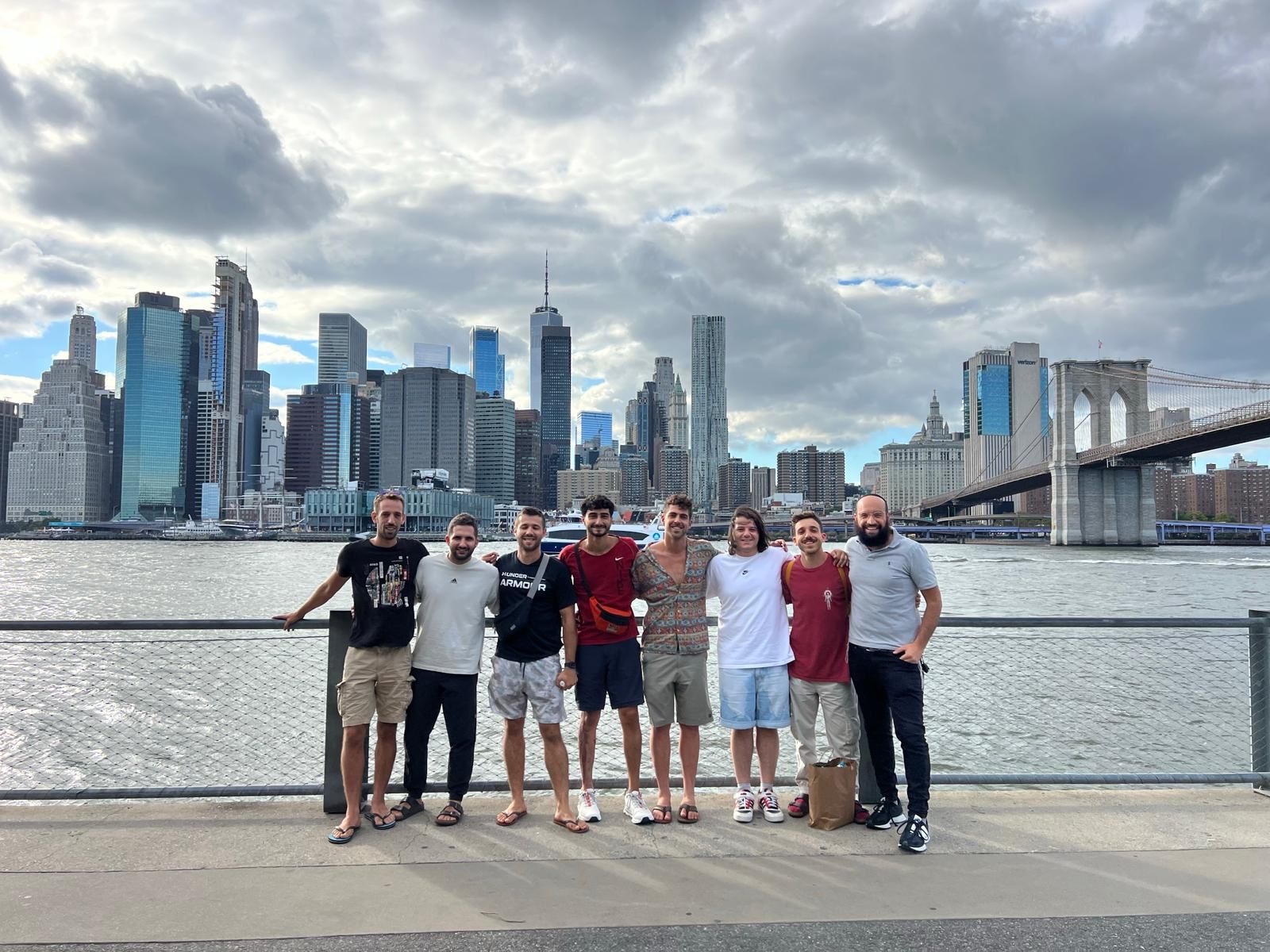 In addition to the physical effects of serious injuries to her legs and back, the young woman, mother of two, also struggles with emotional trauma.
"During the months that followed, I lived in constant fear, especially when I was in the street. I was on alert all the time, fearing an attack. I spent my time looking around me and jumping at the slightest noise. I didn't feel safe anywhere," she says.
To avoid finding herself in these situations, Allison began to reduce her outings, preferring to stay within the four walls of her apartment.
Sarah Esther, also an immigrant from France, is 27 years old. Coming from a religious background, she was the only girl from her school to join the army, "to do like her big brother," she explains. Enlisted as a medical fighter in the midst of the so-called "Knife Intifada" in 2015, the young girl, stationed in the West Bank city of Hebron, spent her service providing first aid to men, women and children who were victims of stabbing attacks.
The first symptoms of post-traumatic stress appeared several months after the end of her army service. Nightmares and insomnia were followed by days spent in anguish at finding his loved ones murdered upon returning home. Depression ultimately left Sarah bedridden for almost two years.
Mired in their distress, Allison and Sarah Esther saw no way out, despite sessions with the psychologist provided by the state. Until they received a call, which definitely changed the situation.
This providential phone call came from those responsible for Belev Echad, who undertook to help the two ex-soldiers. Through personalized support, this association, founded in 2009 by Uriel Vigler, an American Chabad rabbi and his wife Shevy, strives to respond on a case-by-case basis to the needs of the 500 traumatized veterans it has taken under its wing. With the aim of showering them with love, and giving them back the desire to believe in themselves to achieve their goals.
"These soldiers have a very degraded image of themselves, while their body and mind no longer function as before. Those who were previously driving forces – often officers, commanders or high-ranking officers – now feel useless, and see themselves as a burden on others," says Sharon Shtrachman, co-director of the program in Israel.
"We support them so that they regain self-confidence. We make them understand that the exceptional courage they displayed during their military service is still within them, lurking somewhere, and we help them reconnect with this strength," she adds.
Therapeutic activities, mentoring, professional reintegration; donations of support dogs, laptops, food or legal and/or medical assistance and so many other things: the association does its best to meet all the expectations of these former soldiers and pull them upwards.
The highlight of the program are two annual trips that Belev Echad strives to make unforgettable: a long Shabbat in Tiberias, and above all an incredible ten-day stay in New York, which marks a new beginning for these veterans.
"We want to teach them to dream big again, and New York is the perfect city for that," says Sharon.
More than anything, these former soldiers claim to find a family within the association. While they are often confined at home, imprisoned in the vicious circle of isolation, they gradually find the will to go out to the magnificent villa made available to them by the organization. Located near Tel Aviv and including a swimming pool and gym, it quickly became their second home.
It's a place where they can just be themselves, surrounded by people who have experienced similar traumas and who speak the same language.
"Post-trauma syndrome leads us to lie to ourselves, but also to our loved ones to protect them. We are in permanent concealment, not to mention the incomprehension we are faced with on both sides. But when we are in the association house, we talk freely about what we are going through, without fear of outside judgment," says Allison.
Omer Levi, a reserve officer responsible for evacuating the wounded during Operation "Protective Edge" in 2014, almost lost his legs in the explosion of a mortar shell. He fought with all the physical and mental resources he had left to manage to walk again and says the association gave him what he lacked to rebuild himself and learn to live with trauma, which never really goes away.
Same thing is true for Or Porat.
"The association gave me the tools to appreciate life again and move forward. Today, I have the merit of being able to accompany the soldiers in Belev Echad, to show them that there is light at the end of the tunnel", he shares.
This former soldier of the elite Duvdevan unit, seriously injured in an operation after joining the Shin Bet forces, is one of the mentors who oversee the veterans. Raz Budani, who was at rock bottom before meeting Belev Echad, has since found a purpose, a reason to get up in the morning and cling to life. Eager to give back, and claiming "that by helping others, he is helping himself to heal," the fighter took on the co-direction of the program in Israel.
Unfortunately, it took a tragedy like that of Itzik Saidian, an IDF veteran suffering from post-traumatic stress whose despair was ignored and who set himself on fire in 2021, for greater attention to be paid to this issue. Now the state is finally taking serious measures. An absolute emergency, when two more ex-soldiers committed suicide last month.
As the founders and leaders of Belev Echad point out, these young men and young women are marked for life - physically and psychologically - for having committed themselves on the front line, with love and devotion, to the defense of their country. In doing so, they helped to guarantee the existence and sustainability of Israel. This association therefore affirms it: taking care of these former soldiers, by giving them back a little of what they gave, is the responsibility of the entire Jewish people.
This article received 0 comments