Opposing gender-segregated prayer services to be held in Tel Aviv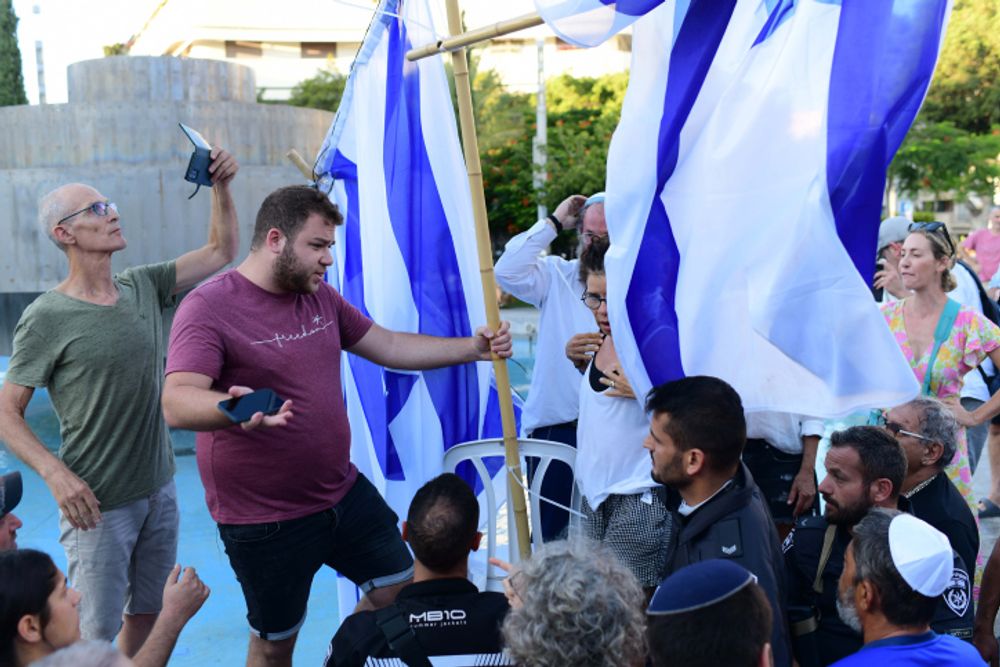 Dizengoff Square becomes epicenter of religious controversy, as opposing prayer services are scheduled a half hour apart
In the wake of the incidents that erupted on Yom Kippur over gender-segregated prayers in public spaces, National Security Minister Itamar Ben-Gvir and the Kaplan Force protest organization have announced opposing evening prayer services in Tel Aviv's Dizengoff Square on Thursday.
The announcements comes amid a growing debate about religious practices in the public sphere and the separation of men and women during communal prayers.
The Yom Kippur clashes reached their pinnacle in Dizengoff Square on Sunday evening as worshippers began the Kol Nidrei prayer. Despite municipal bans on gender segregation, some attendees set up a partition, sparking confrontations.
Ben-Gvir issued a video message challenging those involved, stating that he and his Jewish Power party would hold evening prayers in the same location on Thursday.
Responding to Ben-Gvir's announcement, the Kaplan Force declared their own prayer service, emphasizing "democracy and unity of Israel."
Scheduled to occur an hour-and-a-half after Ben-Gvir's event, they made clear their commitment to conducting the service "without gender-segregation" and highlighted that their service had received official approval from the Tel Aviv Municipality, unlike Ben-Gvir's plans.
Tel Aviv Mayor Ron Huldai expressed his strong opposition to gender-segregation in the public sphere, asserting that it contradicts the city's values. He emphasized that events in public spaces would only receive municipal approval if they respected these principles, setting the stage for a contentious showdown in Dizengoff Square on Thursday.
This article received 0 comments