Hundreds attend Tel Aviv prayer service rally for 'inclusive' Judaism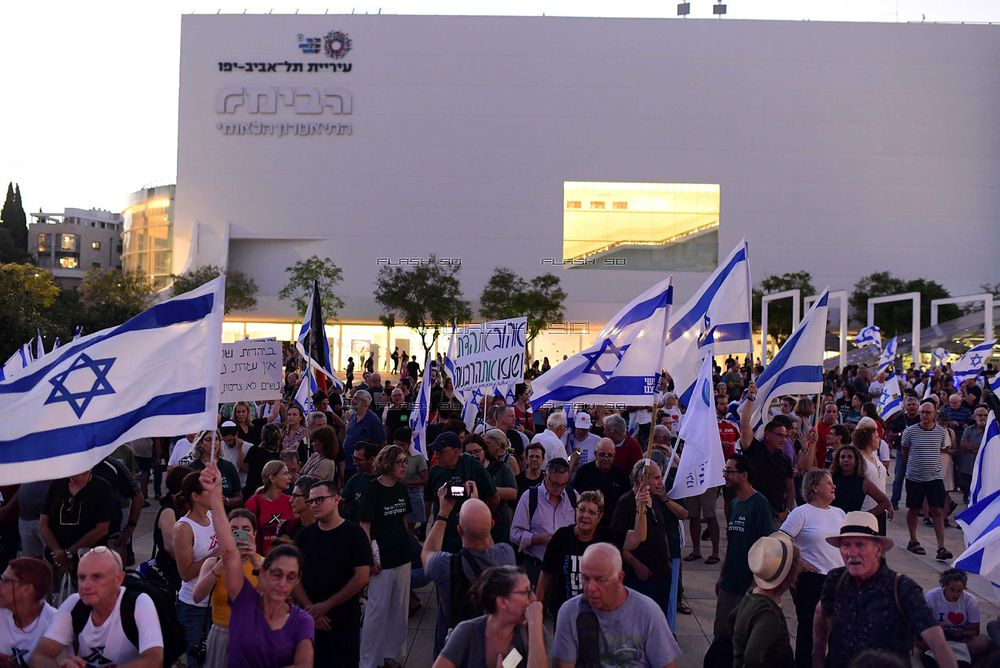 Event organizers say the rally is to counter gender segregated Yom Kippur services that took place last week in center on Tel Aviv
Several hundred protestors gathered at Tel Aviv's Habima Square for a prayer service intertwined with a protest action against the right-wing government of Prime Minister Benjamin Netanyahu.
The event, organized as a response to recent clashes between secularists and devout Jews on Yom Kippur at Tel Aviv's Dizengoff Square, aimed to showcase an alternative vision of Judaism that 'values democracy and embraces diversity'.
Rabbi Galia Sadan from Tel Aviv's Beit Daniel congregation articulated the event's purpose, saying to Times of Israel , "we are here to show there is another kind of Judaism, an inclusive and tolerant one." The prayer service, focusing on democracy and the State of Israel, was organized to counter a rally initially announced by Public Security Minister Itamar Ben Gvir, which was later canceled.
Yaya Fink, former Labor party activist and head , emphasized the significance of the gathering, saying to the Times of Israel, "We have reclaimed the Israeli flag and the Declaration of Independence. Now the time has come to liberate Judaism and reclaim it for all Jews instead of the radicals who claim it belongs only to them."
Rabbi Sadan reiterated the message of the protest movement against Netanyahu's government, emphasizing that there is "another kind of Judaism, based on human dignity and democracy."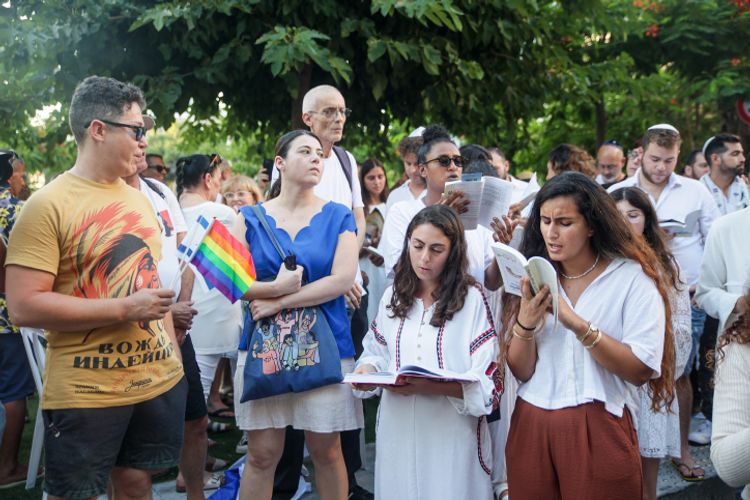 Last week, clashes erupted in central Tel Aviv on Sunday on the eve of the Yom Kippur holiday, with the ultra-Orthodox organizers of a gender-segregated prayer saying they were attacked by secular protesters.
The organizers set out to separate men from women using Israeli flags as a makeshift barrier, in contravention of a court ruling and the decision of the Tel Aviv-Yafo municipality, which disallowed gender-segregated prayer.
Following the clashes on Yom Kippur, Prime Minister Netanyahu released a statement to calm tensions; "After what happened in Tel Aviv, the most important thing is to lower the flames."
These calls for peace evidentially swayed Ben-Gvir to cancel a planned 'counter prayer rally' that was supposed to take place at the same time as the rally taking place for 'inclusive' Judaism.
This article received 0 comments