Bridging the gap: Creating a shared Israeli society through education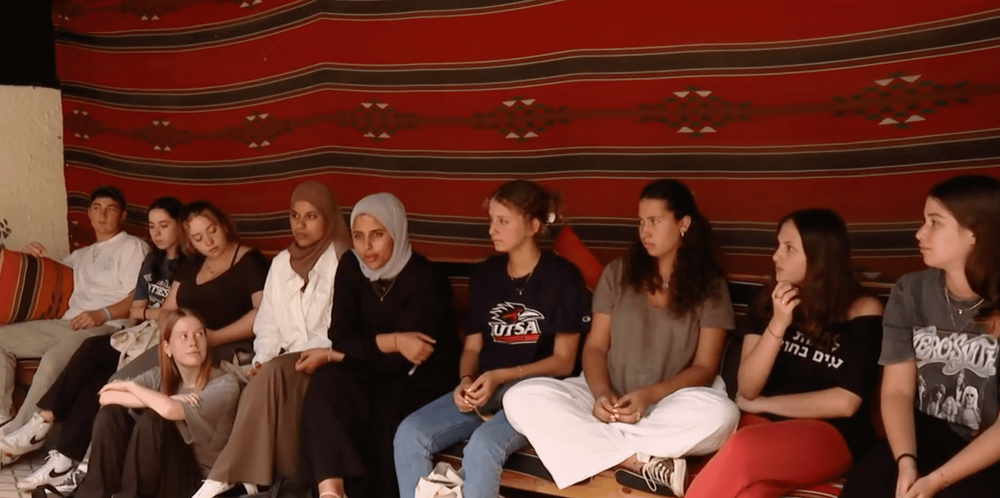 Creating a real shared society might not be easy, but for 20 years now Ajeec has been trying to bring young people together to shape a joint future
Not every high school graduate has the same chances when entering the job market.
The reasons are many,  but the challenges might be bigger for some youth than for others. In Israel, it often has to do with where a student comes from.
The employment rate of Arab youth under the age of 24 is less than 47 percent, according to a recent study by the Aharon Institute at Reichman University. Siham Abu Arkub from Lydda has experienced that herself.
She says there are cultural differences between Jewish and Arab society that can be attributed for the discrepancy:
"Certain things that are not accepted in our community are encouraged in the Jewish community. For example, introducing oneself to the manager, to present oneself to those in charge or to teachers. As Arabs, we are more modest, it's in our culture. The Jewish culture values showing oneself more, being proud of ourselves or the work we do."
The organization 'Ajeec' is trying to bridge the gaps by operating mostly in Arab towns and mixed cities. It wants to create opportunities for Arab and Jewish youth to get to know each other. It offers several programs revolving around learning professional-level Hebrew or Arabic, building trust, and learning about the conflicted history of the country.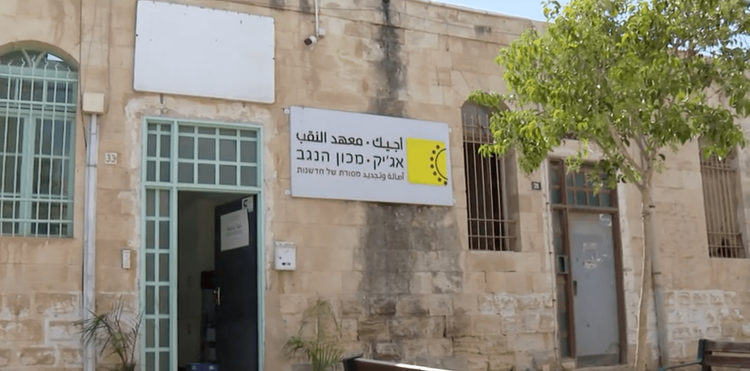 In September, a new group of Arab high school graduates from the southern Negev region signed up for a 10-month intensive program that will help them apply for university and immerse themselves in Israeli culture. All of them share big dreams, but concerns too.
Ahmad Abu Hani has just finished high school; soon he wants to study engineering, but feels insecure about his proficiency in Hebrew. He hopes that Ajeec will help.
"The idea is to help Arab students enter universities, and when they improve their Hebrew they will have the courage to speak to Jews, they will have the vocabulary and the sentences they need. They can speak to them differently, without fear. When we are getting used to interacting with Jews, it will be easier to deal with the professors and students at university."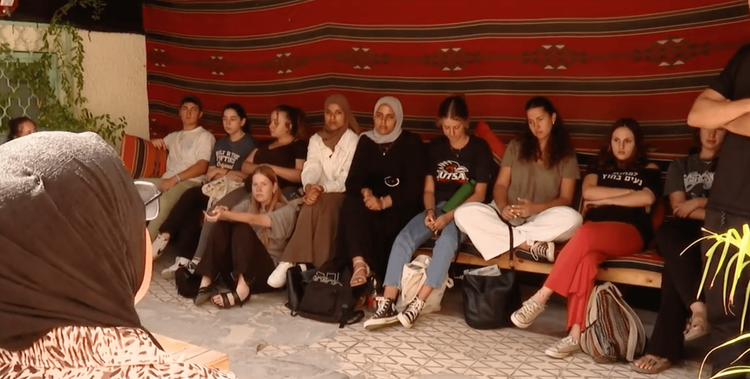 But the idea goes both ways. At the Ajeec office in the old quarter of Beer Sheba, meetings between Arab and Jewish youth take place. Ilan Amit, one of the organization's CEOs, emphasizes that one of the main goals is to make an impact on every participant's life.
"The goal is to connect the Jewish and Arab society in Israel, prevent the big gaps between them with the complicated history that both peoples have next to each other, and a very concrete goal: to overcome fear and suspicion of 'the other'. 'The other' can be an employer, or the secretary at university who registers them for a course, or an officer at the National Insurance Institute who you need to get payment from. We need to conquer this gap and enable Arab youth to feel comfortable to go up to a Jew and ask for something, work together, cooperate."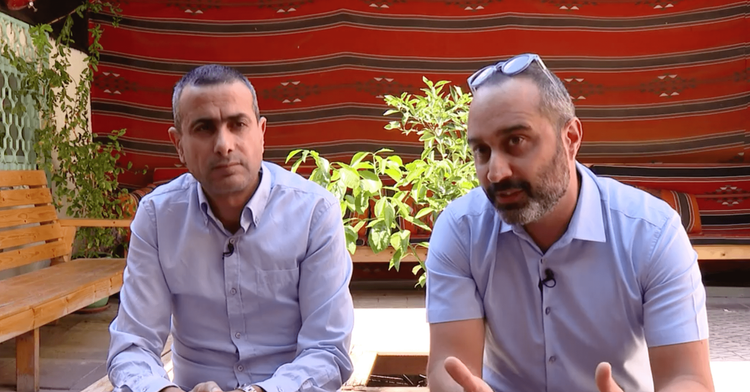 i24NEWS sat down with Ilan Amit in the garden of the Ajeec Offices in Beer Sheba. He manages the organization together with Sliman al-Amour. "Ajeec" means "to come toward you." For al-Amour, that is the mission statement of the organization.
"There are many people in this state whose goal it is that these people don't meet. We speak about really getting together. It prepares them to be ambassadors for Arab-Jewish partnership. These people might end up being their local authorities, or working in the high-tech industry, and represent the idea of Arab Jewish partnership they learned in the Ajeec program."
Next to the garden is the organization's small classroom where Arab and Jewish program participants meet regularly. Today, students were asked to make collages representing their national identities. It's fuel for discussion, which is encouraged here. Moamen Abu Qweder lives in an unrecognized village nearby, and used his collage to express his frustration with the current politics.
"I put a stop sign and a picture of a woman screaming in front of a destroyed house in our unrecognized village Abu Qweidar. And a picture of a fence with a depiction of Palestine. And my dream is to become a football player, so I put a picture of Mbappe and Levandowski."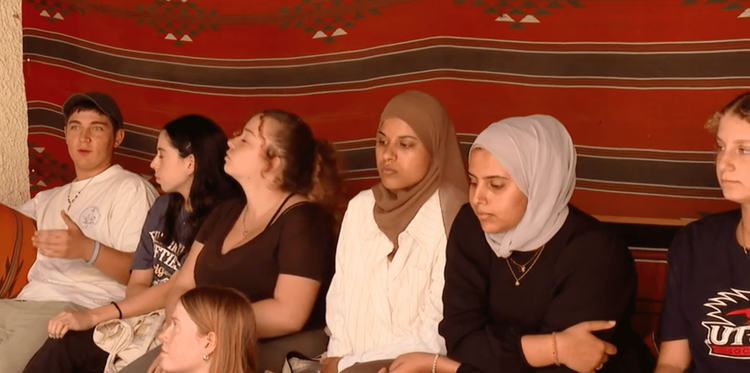 Moamen has already become friends with one of his Jewish counterparts, Nadav Shait. Even though Nadav does not speak Arabic, the connection was there from the start, he says. Nadav told us he joined the program to challenge himself and his beliefs: "I am someone who grew up in this country and I had no interaction with Arabs who make up a big part. I don't know Arabic, I don't know the culture, the Bedouin culture I don't at all — it feels absurd! I came to learn Arabic and to get to know people."
Moamen and Nadav know that throughout the year they will spend together, exploring each other's cultures and backgrounds; dialogue might not always be easy.
Amit told i24NEWS: "Sometimes we open the year with a group and it seems to go smoothly, and then an operation in Gaza explodes everything. Or an attack in Jerusalem. Or elections. All these challenges enter the room."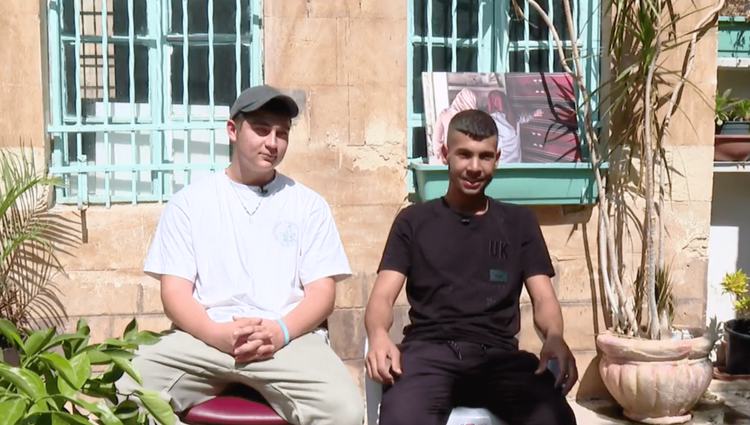 Creating a real shared society might not be easy, but for 20 years now Ajeec has been trying to bring young people together to shape a joint future for a country that Arabs and Jews belong to equally.
Its projects have expanded to dozens of Arab and mixed cities in Israel already — a sign that despite political trends, young people are still wanting to engage and create a joint future.
This article received 0 comments