Somewhere over the Nova: First Rainbow Gathering in Israel after October 7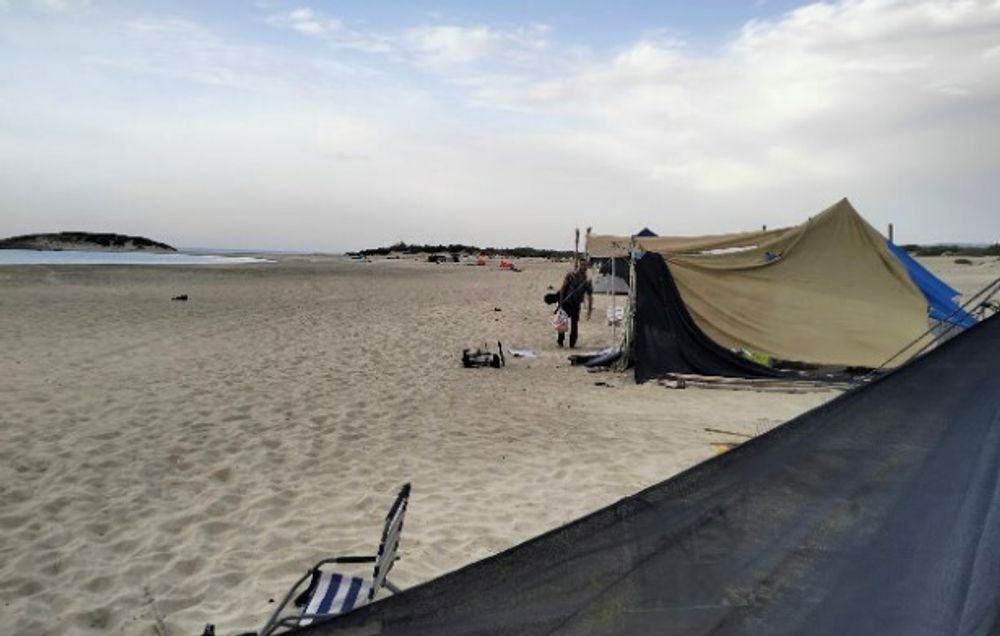 Showing the diversity of Israelis, the gathering on the beach shows a parallel universe torn between hope and despair, war and everyday life, dreams of utopia
We are welcomed with a big hug. A group of young and adult men and women sit in a circle on the sand. Some are jamming to a Jewish poem. Others are discussing utopian culture. A young girl lays out tarot cards. Another guy lights incense and begins praying.
This is the scene at a small beach near the northern city of Haifa, organized by members of the Rainbow Gathering. It looks, almost, like we are in a parallel universe, totally disconnected from the Israel still mourning the barbaric attacks of October 7 and still fighting a fierce battle against Hamas.
"In a way, the Rainbow Gathering is an alternative to our society" says Yizhar Hass, a tour guide who has attended several gatherings. "It's a non-profit movement which tries to show us that we can live without money, property, social status and everything else our society is based on."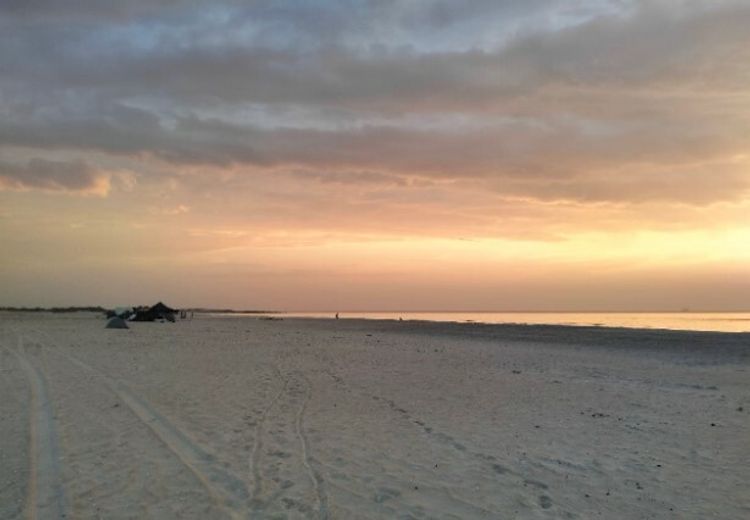 The Rainbow Gathering is not a new phenomenon. It started in 1971 as part of the counter-culture movement in the United States following the 1960's hippie movement and the war in Vietnam. According to a Rainbow Gathering website, "Some say we're the largest non-organization of non-members in the world. We have no leaders, and no organization."
It is hard to find guidelines for a Rainbow Gathering, but we can see some similarities in many of them, such as the talking circles where decisions are made by members of the so-called "tribe." There are also other circles with activities like dancing, singing, cooking and TED-like lectures.
In Israel, the movement has been active for decades, and counts thousands of members. A bigger gathering had been scheduled, but many members have been called up to the military, while others were reluctant to attend.
"This is a smaller gathering, not an official one" someone says. Only around 20 to 30 people are in attendance, traveling to the half-empty beach where they erected several tents. The main tent was also the kitchen, and most of the people who came also shared food and supplies.
"I've been to Rainbow gatherings in Israel and abroad for 30 years now," says M, who preferred not to give his full name.
Asked how it felt to attend a gathering while Israel is at war, he admitted that "It is indeed a horrific time for all of us."
The whole country is grieving, he pointed out. "But one way to handle the sorrow and the pain is to escape," he adds.
"On the first few days after the onslaught, I felt I had to find a way out from the news. I started to play video games. But now it's time for me to go out."
The Rainbow Movement tried to change the world
"They wanted to bring a new message of love, unity and anti-capitalism" says Yizhar. "But at the end of the day, Coca-Cola and McDonalds won."
M doesn't fully agree. "Everyone who goes to a Rainbow gathering comes back different," he asserts. "It changed people's perspective. People learned how to live with each other, how to cooperate, how to share thoughts and ideas. If the leaders of Israel and the Palestinians would have come to a Rainbow gathering perhaps things would be different today."
M notes that at previous Rainbow gatherings in Europe, he had the chance to meet people from Iran and the Arab world. "We accepted each other and worked together," he says.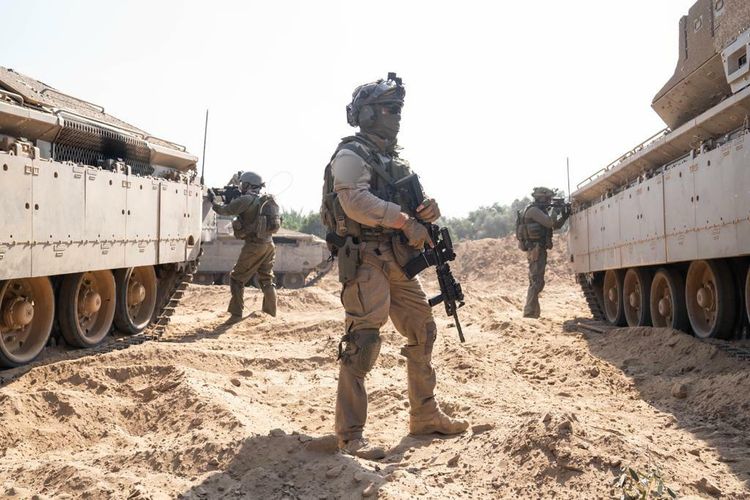 But things are slightly different at this particular gathering. "Some of the people who came to this small gathering are reserve soldiers. They had a short vacation and they came here, spent the night and in the morning they returned to fight Hamas" he says, perhaps a bittersweet summary of the diversity in Israel today, torn between hope and despair, war and everyday life.
This article received 2 comments