Last heroic act: Staff Sergeant Yehonatan Samo saves 6 with organ donation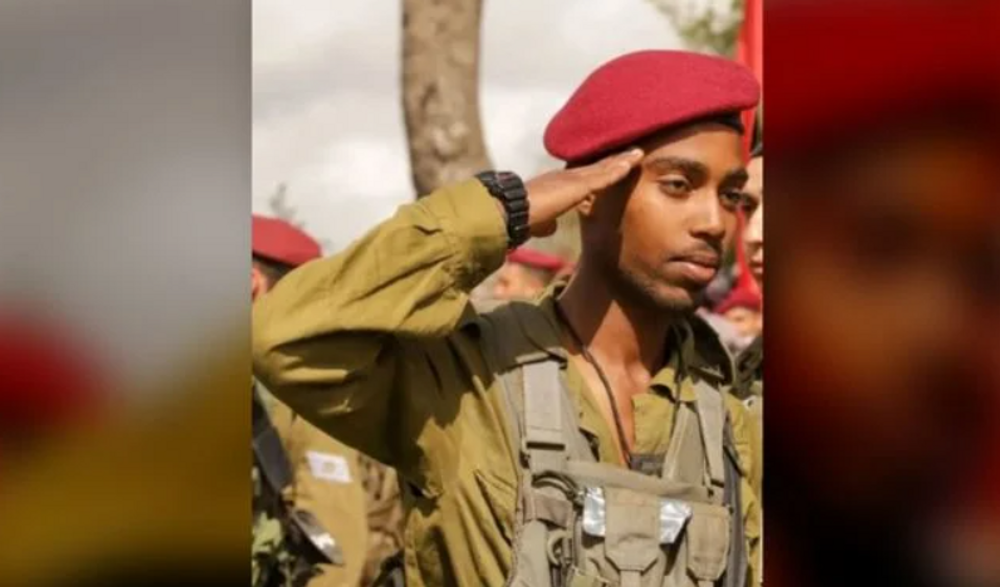 Beilinson Hospital says among the organ transplant recipients were a 8-month-old baby girl, a 10-year-old boy, and men ranging in ages from 36 to 51
Israel Defense Forces (IDF) Staff Sergeant Yehonatan Yitzchak Samo posthumously saved six lives, after succumbing to mortal wounds sustained in battle on November 8, it was announced on Sunday by Beilinson Hospital.
Samo, 21-years-old at the time of his death, was wounded while fighting in the central Gaza Strip and was transferred to Beilinson Hospital, where doctors fought for his life and was finally declared brain dead on November 10.
His family requested to honor their son's wishes for his organs to be donated. Samo's heart was then transplanted into a 46-year-old man, a segment of his liver was given to a 8-month-old baby girl, a kidney to 10-year-old boy, the second kidney to a 50-year-old man, the lungs to a 36-year-old man, and a liver transplant to a 51-year-old man.
"Yehonatan was the eldest son of his parents Eilat and Moshe, and brother to Be'eri, Levi, Tamar, and Ahinoam. He had big beautiful eyes and a captivating smile. He never complained about difficulties," said a statement released on behalf of Samo's family.
"As a teenager he guided the Bnei Akiva [youth] movement and volunteered in many places. Participated in academic programs for outstanding youth," the family described their son, including his studies and pre-military preparatory courses.
"Ahead of the army service he was selected to serve in an intelligence unit, but he insisted on serving as a fighter in the paratroopers, like his uncles and cousins," the statement continued, explaining how Samo fought on the first lines in the vanguard.
"Yehonatan signed an Adi [organ donation] card on his own initiative. His mother found the card one day and asked about it, and he replied - 'Yes, I signed a long time ago.' There was no hesitation at all whether to donate his organs. It was Yehonatan. He did everything with a smile out of understanding, commitment and a desire to help."
"The fact that a part of him will continue to live and help others... there is nothing more uplifting than that. Thanks to him during the seven [mourning period] days, many people signed an Adi card, and will sign more," the family concluded.
This article received 1 comments