At Holocaust Remembrance ceremony, Rivlin takes shot at Polish law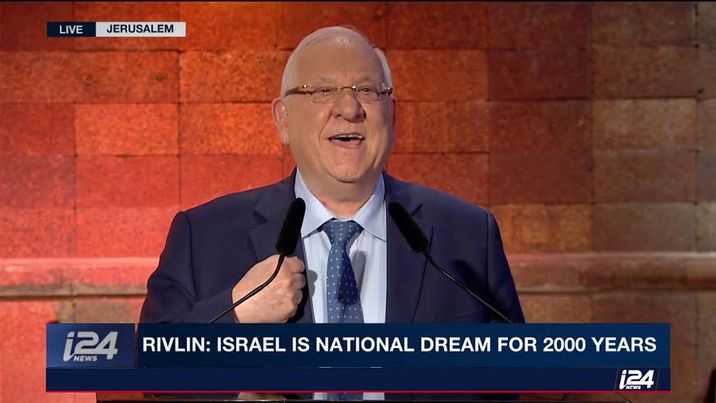 Israel's President Reuven Rivlin speaking at Holocaust Remembrance Day in Jerusalem
i24NEWS
Holocaust Remembrance Day began on sundown Wednesday and is set to last till Thursday at sunset
In a speech in honor of Holocaust Remembrance Day on Wednesday, Israel's President Reuven Rivlin stated that Jews continue to struggle with anti-Semitism and made a reference to the spat between Poland and Israel over a controversial Holocaust bill which passed in the Polish Parliament last month.
Rivlin cemented that no country can or should legislate the forgetting" of Jews murdered during the Holocaust" apparently referring to the Polish Holocaust bill which sets fines of up to three years in jail for anyone who accuses the Polish nation or state of complicity with Nazi Germany's crimes or refers to Nazi death camps as Polish.
"Germany didn't buy the Jews' forgiveness, just as no nation can legislate their forgetting," he said.
In his speech, the president included the suffering on other countries caused Germany in WW2, saying "the citizens of Poland, just as the citizens of France, the Soviet Union and other countries, were murdered by the Nazis."
Poland was attacked and occupied by Nazi Germany in World War II, losing six million of its citizens including three million Jews.
Helping Jews, even offering them a glass of water, was punishable by death in occupied Poland.
More than 6,700 Poles -- outnumbering any other nationality -- have been honored as "Righteous Among the Nations", a title given to non-Jews who stood up to the Nazis, by Jerusalem's Holocaust memorial Yad Vashem.
Yad Vashem said it opposes the Polish bill, as it "is liable to blur the historical truths regarding the assistance the Germans received from the Polish population during the Holocaust".
But it added that to refer to the extermination camps the Nazis built in Poland as Polish is "a historical misrepresentation".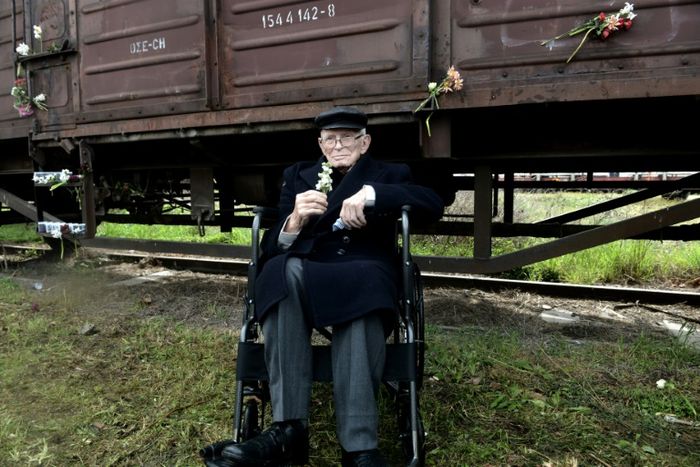 Rivlin went on to address the continuing problem with anti-Semitism, stating that "the Jewish people will always bear the banner of the struggle against anti-Semitism and racism. No political, diplomatic or economic interest can cause us to turn a blind eye to them — neither in Europe nor anywhere else."
The latest rift between Jeremy Corbyn, the leader of Labour party in the UK, and Israel culminated on Tuesday when Israel's Labor Party leader Avi Gabbay suspended relations with Corbyn and his office in a letter sent, amid burgeoning accusations of antisemitism thrown at the controversial British politician.
Since Corbyn assumed leadership of the Labour party a series of controversies relating to his seemingly one-sided pro-Palestinian rhetoric, failure to stamp out anti-Semitism in his party and past actions, have led to a tumultuous relationship with British Jewry.
"We do not expect European countries to pass on to the younger generation a sense of guilt. However, we do expect and demand that they pass on the torch of memory and responsibility," Rivlin concluded in his speech at Yad Vashem.
Symbolically, Holocaust Remembrance Day which began on sundown Wednesday and is set to last till Thursday at sunset, falls on the same date as the Warsaw Ghetto uprising.
Sirens are scheduled to go off in Israel at 10.00 am on Thursday in honor of the Holocaust victims. Bars and shops will be closed and Israeli TV will broadcast  documentaries about the WW2 and Holocaust survivors.