Israeli tech center bridges gaps between Arabs and Jews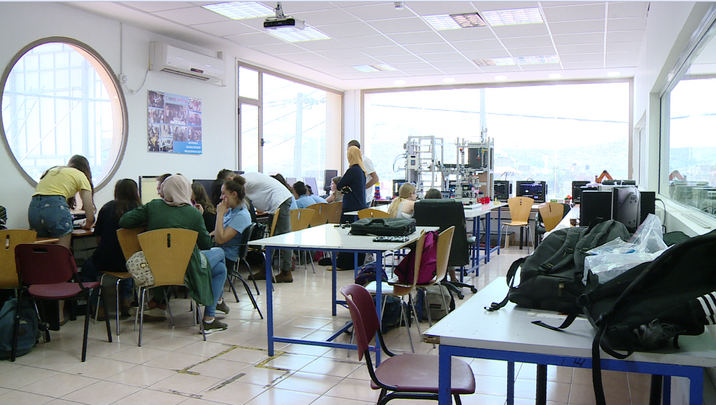 Israeli tech center Moona bridges gaps between Arabs and Jews
i24NEWS
As tensions rise on Israel's southern border, Arab and Jewish students are working together in the northern Arab village of Majd al-Krum to solve some of the world's most pressing problems.
In an interview with i24NEWS , Asaf Brimer, the Founder and CEO of Moona, explained why he felt the need to create an advanced technology learning center in an Arab village of Israel's northern periphery.
"The idea of Moona came from the fact that I came to the conclusion that it's not enough to excel, if you remain closed inside your community your chances are limited, "Brimer told i24NEWS.
The center hosts courses for youth, giving them a space to develop their own projects while training them with skills to enter the workforce. About half of the center's participants are Arab-Israelis while the other half are Jewish.
"Especially in Israel, the divisions in society is our biggest problem," said Brimer. "We have many populations not integrated into technology and that separation doesn't allow the next generation to live here in a normal way so the idea of Moona is to make technology accessible to all the different sectors and, through technology, to connect those different groups."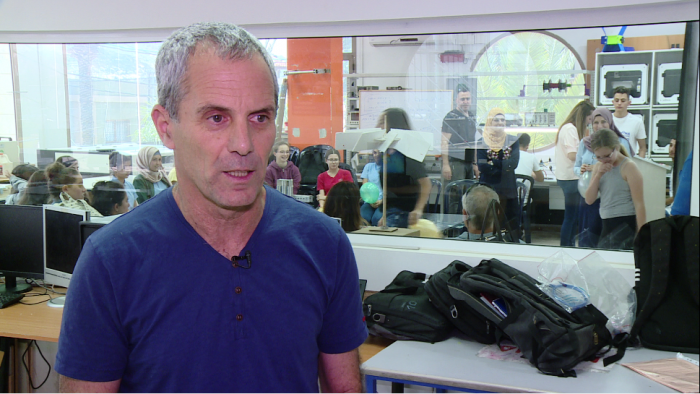 Brimer had served as a fighter pilot in the Israeli Air Force for 25 years and specialized in teaching through flight simulators, so he came with a strong background in technology.
He wanted to use that background to help bridge societal gaps and founded the center in 2014 while Israel was deeply embroiled in conflict with Hamas in the Gaza Strip.
"We created it during Operation Protective Edge, my son was in Gaza in the tunnels, and the neighbor downstairs, she would go to the protests and come back with tear gas and we would sit here together at the end of the day in the café downstairs," Brimer told i24NEWS.
A major component of Moona's importance is its location as the Arab village of Majd al-Krum is drastically different from the high-rise startup jungle of Tel Aviv.
"If you want to show that technology and excellence and human potential exists everywhere, you need to show that,' said Brimer. "We opened this center in Majd al-Krum to show that an advanced technology center can exist in every place."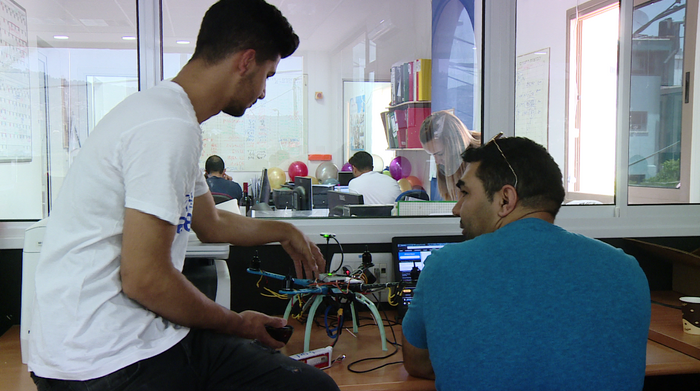 The motto of the center is "when your neighbor grows, you grow," a philosophy Gvimer believes can be applied globally.
"What happens at Moona is we work on advancing technology – religious, secular, Arabs, Druze, Bedouins, everyone as people," Brimer said. "I think the model is universal and international."
Moona also runs a special course for girls, encouraging young women to integrate into the world of innovation.
"You don't have enough people telling girls to study technology and that we need them in technology, Elham Hamdan," an instructor at Moona told i24NEWS, explain that the center's locations highlights its significance.
"I, as an Arab, am used to going off to study in Haifa or Acre, to go a Jewish city, but I'm not used to Jews coming to study in Arab village and that breaks down stereotypes they have about the village," Hamdan said.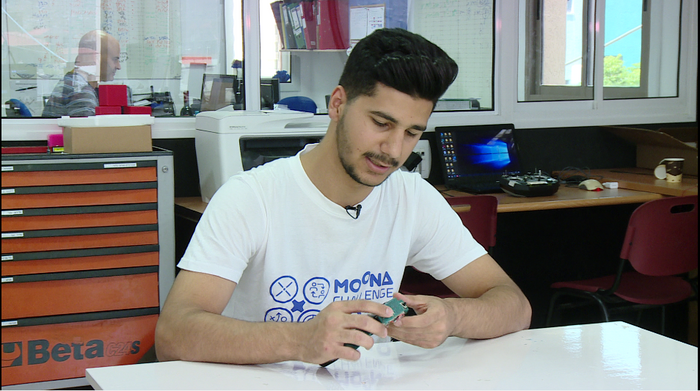 The students are being given the tools to develop technology to solve problems they deem most pressing. Khaled Abu Dawud, a former Moona student who now works as a coordinator at the center, said he was inspired to help the fisherman of Alaska after he learned about the hardships they face at sea.
"We created a proto-type of an autonomous fishing boat," Dawud said. "The fisherman can be on shore and the boat will fish on its own."
"The idea came from a common problem in Alaska, where some 80 fisherman die at sea, each year, and fish are their livelihood so they have to fish all year. So that's where the idea came from," said Dawud.
Ahmed Khaled Sabeh, who participated in one of Moona's robotics courses, wanted to help individuals with chronic illnesses so he designed a watch that would remind patients to take their medication.
"The watch has several capsules and each one holds a different drug," Sabeh said, holding the prototype he constructed. "When it's time to take a certain drug the corresponding capsule lights up and the person wearing the watch will know which drugs to take."
And while the world around them advances at the speed of light, at Moona, change is happening one interaction at a time.
Emily Rose is i24NEWS' Middle East Correspondent
Follow at @emilyarielrose