'White Night' in Tel Aviv: a showcase of diversity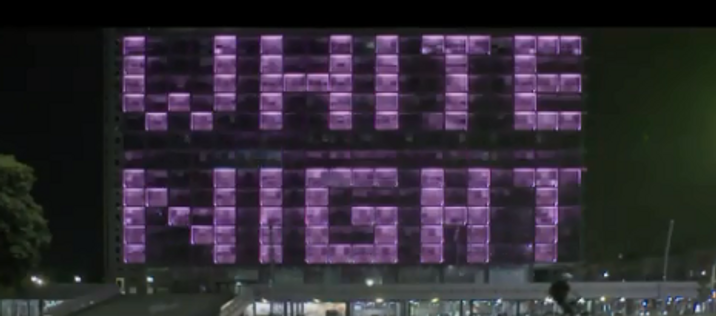 Tel Aviv célèbre cette année la 10ème édition de la "Nuit Blanche" ("Layla Lavan" en hébreu)
Capture i24NEWS
It is an opportunity to discover artists with inimitable styles, high energy and emblematic of mixed cultures
Faithful to its reputation of a city that never sleeps, Tel Aviv this year celebrates its 10th "White Night" ("Layla Lavan" in Hebrew). An opportunity to discover - during the time of a nocturnal walk - the cultural scene, the artists who embody it, but also to acknowledge diversity.
The main institutions will open their doors to the public, and shops, discotheques and bars will also remain open until dawn to host musical, artistic, culinary, cinematographic events as well as dance numbers at the Suzanne Dellal Center in Neve Tsedek and at Gordon Beach.
The night wandering could begin on the famous Rothschild boulevard and continue to the square at the end of the joining Bialik street, a scene for interactive installations and performances -- from seven member countries of the European Union -- under the theme of "Follow the Stars".
"The purpose is to celebrate European cultures. It is a platform for these countries to exhibit together under the UE umbrella, acts, shows, artists and performances from their country and to expose the Israeli public to them", artistic director Amit Youlzari, told i24NEWS.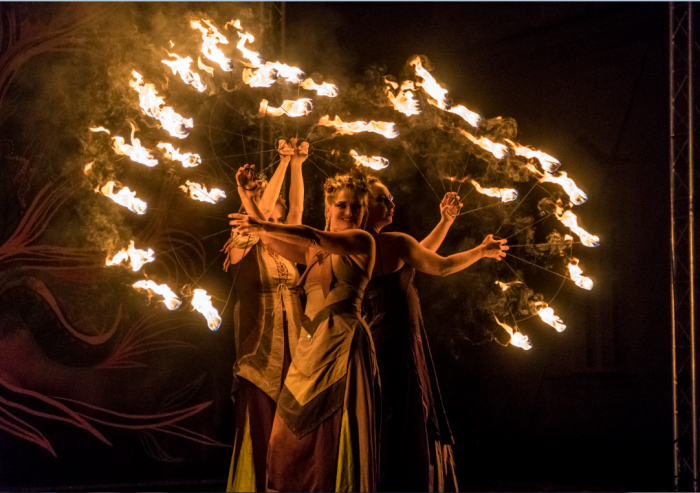 "All the artists that we brought for the last four years -- for most of them -- it was their first time in Tel Aviv, and they were very much looking forward to come and happy about the invitation when it arrived. It is a place they have always wanted to explore but they did not have the option."
"None of the artists I contacted for the past four years refused to come for political reasons such as BDS, and I think it is also a great achievement", he adds.
Beit Ha'ir - the old city hall of Tel Aviv - will be open for dancing while the facade of the building will be lit up with projections.
Building bridges in Israeli society
On the other side of King George Street, further north, several events will take place:
The Cinematheque offers outdoor screenings, Habima Square sets up a street theater and a circus show, "Cabaret Total," while Rabin Square is transformed into a giant dance floor for a "headphones party".
For those who want to get away from the main arteries, Brodt Cultural Center on Zeitlin Street, only a few minutes away from Rabin Square, will open its doors to present a unique concert by Israeli rock legend Berry Sakharof.
"This year we were moved by the approach of the Rosenfeld family whose son was killed in a terror attack 3 years ago. He was very involved in this idea of how different groups in Israeli society, where do they meet and where we can find a common denominator to bring them together", Shira Sivan-Monsonego, Director of the Brodt Institute for Jewish Culture, explained to i24NEWS.
"It happened to be that he was killed on June 29 which is just more or less the same date as the White Night and therefore his parents wanted his memory to continue this idea of bridging gaps in Israeli society. They also wanted to do it in Tel Aviv because they feel that it is really the place where things are happening and where bridges are big."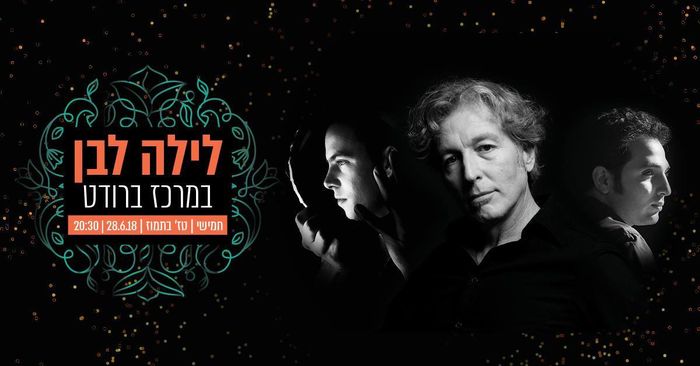 The evening will open with a discussion on what brings people together, with diverse participants like ultra-Orthodox, secular Jews, someone who works with Bedouins in the Negev as well as Sarah Rosenfeld, the mother of Malachi who is also very active in organizations related to this topic.
"And afterwards, we'll have the performance of Berry Sakharof. His performance is interesting because he takes the Piyoutim (ancient text from prier books) and what he does is that he brings it with more modern adjustments. He has a very well know project that he calls Hadumey Hasefatot (Red Lips) which is taken from the poet Shlomo Ibn Gvirol from the golden ages in Spain", she said.
"We were looking for someone who would bring this touch of something that brings together an audience of religious but also non religious. Berry has this combination, everyone loves him", adds Shira Sivan-Monsonego.
A stroll as far as Jaffa
With each White Night, Tel Aviv acknowledges the declaration of the "White City" as a UNESCO World Heritage Site in 2003 for its unique collection of Bauhaus style buildings.
However, the festivities will not be limited to the city center -- you can even stroll as far as Jaffa.
For Hebrew-language, hypnotic experiences lovers, singer Gilad Kahana will present at Gan HaPisga - Jaffa's highest point overlooking the city to the north, east and west - a unique performance not to be missed. "Chatira el HaOve" (Striving through the present) is a mixture of improvisation, dreamlike visions and the expression of flow of the artist's own consciousness.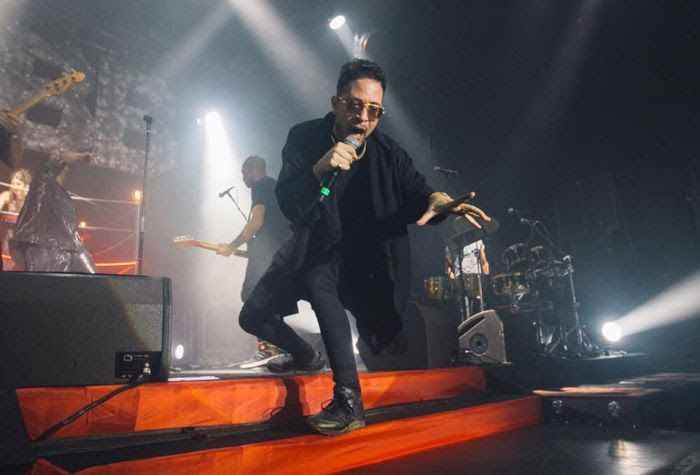 "I call it +Striving through the present+. I try when I am on stage to open my mouth and let the words come out without thinking. In a way it is trying to become more and more a medium and less and less myself", says Kahana.
"I don't come with anything written. I come with triggers. I have a lot of objects in my mind and I try to live them on stage, to write them down in front of an audience, to say it on spoken words. And I always do it on a beat. Music is always involved because the music is like a vehicle. I listen to the music and I let it take me over", he adds.
The White Night will also be the occasion to go to "The Station" (HaTachana), the oldest station built in the Middle East in 1892, which will welcome the French-Israeli singer Riff Cohen.
"This year I've been working on my third album: I've put a little more electronic music and hip hop influences, and still a mix of modern music with influences from North African music but in many variations," Riff Cohen told i24NEWS.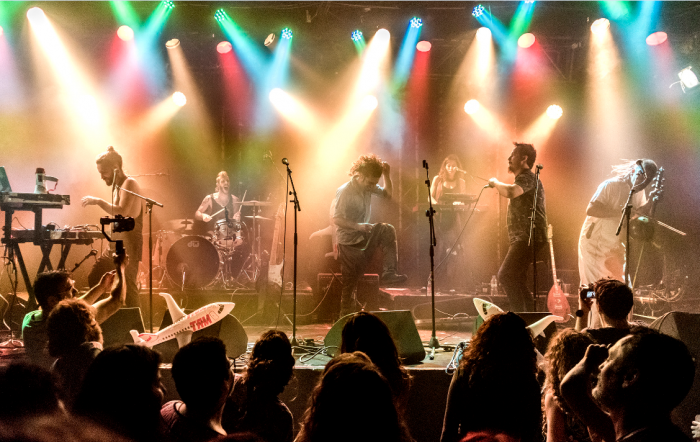 "The underground scene is an interesting aspect in Tel Aviv because people can go out here until 4 am. I always discover more new scenes, always more underground. It's something fascinating in this city. I think that in other cities, as in France in Paris, it has become harder to afford to be underground", she adds about the cultural abundance of the city.
Indeed, this night is an opportunity to discover artists with inimitable styles, high energy and who are emblematic of the mixture of cultures, such as the group anna RF, performing at the HaTachana.
"We call our music Electro-Ethnic-Reggae. If you want to move your body, come to experience our concert. We are totally excited about the White Night… It is a super festive all-night event. We have been waiting for this since last year", concludes Mira Bira, manager of anna RF. A feeling undeniably shared each year by many Tel-Avivians.
Nathalie Boehler is a journalist and web editor for i24NEWS French.