Netanyahu: 'Violence against women is terrorism in every way'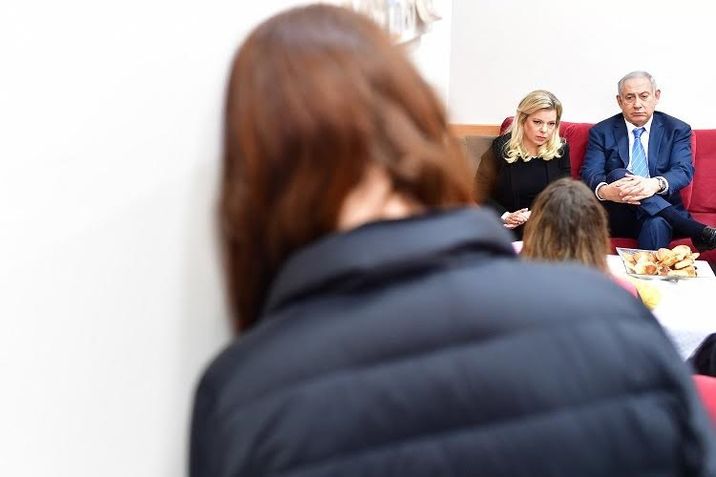 Netanyahus visit shelter for battered women in Jerusalem
Koby Gideon (GPO)
Israeli PM sets roadmap for way forward in fighting violence against women, a day after unprecedented protests
In remarks on Wednesday morning following the first session of a special ministerial committee set up last week, Israeli Prime Minister Benjamin Netanyahu said he would deal a "punch in the face" to perpetrators of violence against women.
Using the strongest rhetoric available in the Jewish state, he likened the perpetrators of gender-based violence to "terrorists", who could nevertheless be rehabilitated. "These crimes must be punished", he said, claiming that the current penal system was mostly paralyzed on the question.
Keren Greenblatt co-chair of Layla Tov, an organization which aims to create a safer nightlife scene for women in Israel, told i24NEWS that Netanyahu is taking credit for other people's initiatives.
"First of all, he's not the one who coined the term 'gender terrorism,'" she says.
"We have been - activists and organizations who are fighting this issue - on a day to day basis for years now saying violence against women is a form of terrorism."
Israeli media also reported that Netanyahu had instructed the minister for public security, Gilad Erdan, to promote a bill that allows for the GPS-enabled electronic cuffing of violent offenders subject to restraining orders.
Greenblatt also noted that the electronic tag proposal has been "on the table for some years now," giving credit to Justice Minister Ayelet Shaked for pushing the initiative.
The bill passed a preliminary reading more than a year ago, and requires two more readings before becoming law. Parliementarian Aliza Lavie, from centrist party Yesh Atid, who tabled the bill last year, asked the government to "wake up".
Talking to Israeli news channel Arutz Sheva, the member of the Knesset said "a year has passed since my law passed a preliminary reading, because of so-called technical implementation problems".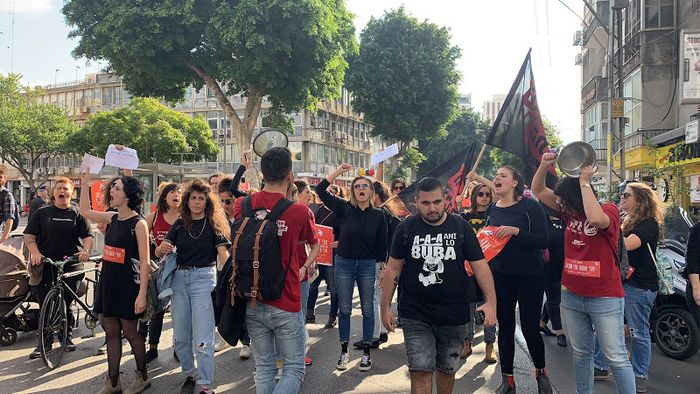 "We should be able to cope with these problems, and bring about an important law that saves lives and brings about a conceptual change in protecting women at risk", the politician, who heads a subcommittee on woman trafficking, added.
However, Greenblatt says the proposed initiative has more problems outside of implementation.
The electronic cuffs are "probably an okay idea that could help in some cases... specifically victims who know who their perpetrator is in their lifetime... but it doesn't necessarily help other women who may face violence from the same violent man."
Regarding Netanyahu's comment that he would personally "punch" offenders "in the face," Greenblatt had a clear response:
"That just shows you how little understanding the prime minister has of this issue. You don't answer violence with violence. You need to have these men go through therapy," she adds.
- "More budget than we thought" -
Addressing one of the protesters' main demands, PM Netanyahu said that there was "more budget" than he thought in the government coffers in order to tackle the issue, but refrained from giving actual figures.
"An unused budget is as if it doesn't exist", he said, committing to reviving existing programs on hold for lack of funding.
More than 30,000 were reported to have protested the government's inaction in dealing with violence against women yesterday throughout Israel.
Israelis went on strike, and marched in every corner of the country, chanting "Bibi, wake up, our blood is not cheap".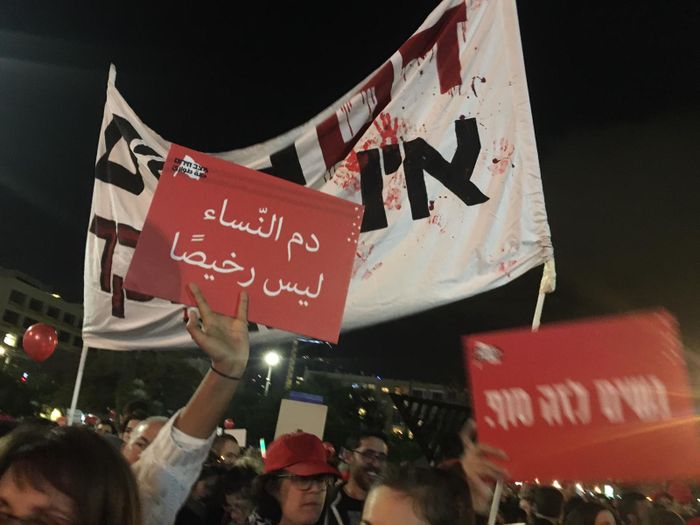 The movement, which was largely organized through social media, was unprecedented, among other things for bringing together Jews and Arabs.
It received support from more than 300 institutions, with many workplaces in Israel showing solidarity by asking their employees to wear black.
Gender-based violence has killed 24 women so far this year, rising over 30% from 2017.
Benjamin Netanyahu said that the committee will now meet every two weeks "in order to make sure that things are done".
Protesters will definitely be watching. Speaking at the main rally yesterday, at Rabin Square in Tel Aviv, organizers said: "We're in the midst of a show of force by women, and we won't remain quiet until women's lives are put at the top of the national agenda."